National Republicans Pushing Back Against Upstart, Racist Candidate In West Virginia
National Republicans are increasingly concerned that an upstart, racist candidate who has unleashed personal attacks on Mitch McConnell's family will sneak through and win tomorrow's primary to decide who will face Joe Manchin in November.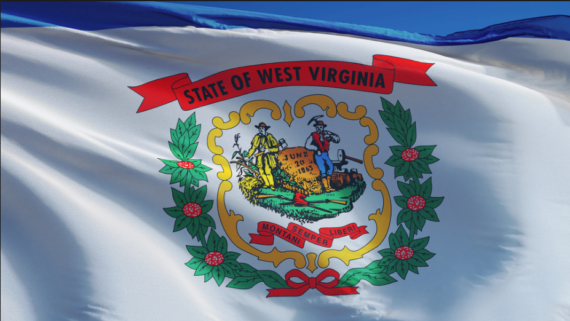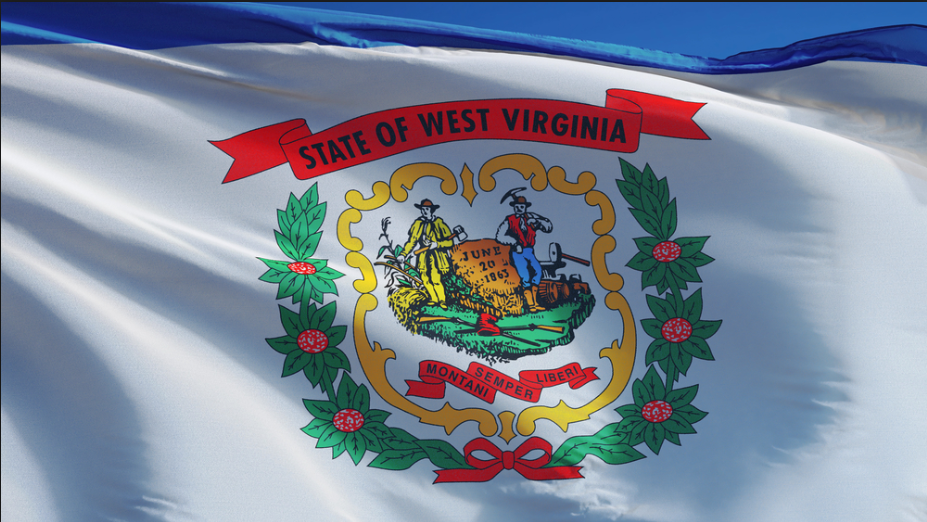 Republicans in West Virginia and around the country are nervously looking at tomorrow's primary in West Virginia, where an upstart candidate who has tied himself to Donald Trump and unleashed racist attacks on the family of Senate Majority Leader Mitch McConnell is threatening to win a closely-fought race for the right to take on Senator Joe Manchin in November:
There is growing concern among Republicans that Don Blankenship, a bombastic coal baron who has spent time in prison, is surging ahead of Tuesday's West Virginia Senate primary — and a last-minute campaign is underway to stop him.

As the tight contest hurtles to a close, four Republicans said they'd reviewed polling conducted in recent days showing Blankenship, who spent a year in jail following the 2010 explosion at his Upper Big Branch Mine that killed 29 workers, moving narrowly ahead of his more mainstream GOP rivals, Rep. Evan Jenkins and state Attorney General Patrick Morrisey.

The Republicans cautioned that the surveys, designed to offer a snapshot of the race, were conducted over a brief period of time and may be overstating Blankenship's support.

Still, Blankenship's rivals and other Republicans are alarmed. Many are convinced that a Blankenship win, coming just months after the disastrous Alabama Senate race, would destroy the party's prospects of defeating Democratic Sen. Joe Manchin in November.

Some Republicans involved in the race said they were hoping the White House would intervene ahead of the Tuesday primary, though it remains unclear whether it will do so.

On Thursday, the president's son, Donald Trump Jr., sent out a tweet asking "the people of West Virginia to make a wise decision and reject Blankenship."

"No more fumbles like Alabama," he added. "We need to win in November."

Morrisey, who'd largely been ignoring Blankenship, has suddenly turned his fire on the coal baron. On Saturday, Morrisey's campaign released a 30-second robocall to West Virginia voters blasting Blankenship on an array of issues. The call described Blankenship as a "convicted criminal" who didn't vote for President Donald Trump in the 2016 election. It also highlighted his Nevada residency.

"A vote for Blankenship is a vote to advance liberal positions, higher taxes and abortion on demand," the voice-over says. "That's because Blankenship would get crushed in November."

On Sunday afternoon, Morrisey is slated to hold a news conference to "talk about Don Blankenship's criminal record, his significant legal issues, and how his candidacy threatens West Virginia's conservative agenda," according to a media advisory his campaign sent out over the weekend.

A Blankenship strategist, Greg Thomas, shrugged off the eleventh-hour assault.

"We have run hard from beginning to end, and we are encouraged by the desperation we are seeing from our opposition," he said in a text message.
The Hill also reports on the efforts of GOP insiders to push back against any last minute surge toward Blankenship:
National Republicans are making a hard turn against ex-coal CEO Don Blankenship in the final days before the West Virginia GOP primary.

After staying largely on the sidelines of the race, they're unleashing a rhetorical firestorm against the anti-establishment candidate.

Republicans have been wary of directly attacking Blankenship despite concerns that he would have little chance of defeating Democratic Sen. Joe Manchin (W.Va.) in the general election. The GOP wants a strong candidate, viewing Manchin as vulnerable after President Trump carried West Virginia by more than 40 percentage points in the 2016 election

But the hands-off approach has changed in the home stretch of the heated primary. Republicans are signaling alarm that Blankenship could mount an eleventh-hour comeback despite polling from last month that showed him behind Rep. Evan Jenkins (R-W.Va.) and state Attorney General Patrick Morrisey.

Trump hasn't backed a favorite in the primary, but Donald Trump Jr.weighed in, urging West Virginia voters to "make a wise decision and reject Blankenship!"

"I know the first thing Manchin will do is run ads featuring the families of those 29 miners killed due to actions that sent you to prison. Can't win the general… you should know that & if others in the GOP won't say it, I will," Trump Jr. added after Blankenship released a statement knocking the "establishment."

(…)

Josh Holmes, a longtime adviser and former Hill staffer for Senate Majority Leader Mitch McConnell (R-Ky.), has dubbed Blankenship the "West Virginia Roy Moore." Meanwhile, Sen. Rand Paul (R-Ky.), who backs Morrisey, said during a campaign stop in West Virginia that Blankenship is an "outlier" and "not on the [Republican] spectrum."

Mountain Families PAC, an Arlington, Va.-based super PAC with deep ties to the national party, seized on Trump Jr.'s tweet, releasing a video on Friday that included a screenshot of the comment and warned voters: "Don't be fooled."

"Evan Jenkins and Patrick Morrisey are the true conservatives. Don't vote Don Blankenship," the video adds.

No GOP outside group has officially aligned themselves with the PAC, which won't have to disclose its donors until a filing deadline after the primary. But Mountain Families PAC has spent more than $1.3 million running web and TV ads against Blankenship.
The stepped-up campaign against Blankenship comes in the wake of campaign ads and videos that the apparently largely self-financed candidate has released that openly attack the Senate Majority Leader's family based primarily on the fact that he is married to Secretary of the Department of Transportation Elaine Chao, who happens to be Chinese-American. Last week he released a video that was intended to run as a campaign ad during the final weekend of the campaign in which he makes reference to McConnell's "China person" family, an apparent reference to Chao and her father both of whom are American citizens. Additionally, during interviews leading up to the release of the video, Blankenship referred to Chao's father, who was born in China and is Chairman of the Board of an international shipping company as a "wealthy China-person." He also implied that because of this alleged connection to China means that McConnell and Chao cannot be trusted to put American interests first. He has also made some rather bizarre references to McConnell as "Cocaine Mitch," apparently claiming that he is a drug kingpin or something like that.
Perhaps the most notable thing about Blakenship, though, is the fact that he spent a year in prison due to his role as the head of Massey Energy, the owner of the Upper Big Branch Mine which was the site of a 2010 disaster that resulted in the death of 29 of the 31 miners who were on site at the time of a devastating explosion. Investigations found that the explosion was due to massive violations of mine safety laws on Massey's part, and Blankenship was charged with multiple crimes that could have resulted in his being in prison for up to 30 years. In the end, he was only convicted of one charge and served roughly a year in a Federal prison. He was released less than a year ago. (Source) Given the importance of mining in West Virginia, and the fact that safety issues have been a big concern of mine workers in the eight years since the disaster, Republicans obviously fear that nominating him would essentially hand Senator Manchin with an easy victory in a state where he should be in political trouble given the shifting winds in the state.
Here's the video that Blankenship released last week:
Looking at the polls, the signals are mixed and there are apparently some signs of a last-minute surge toward Blankenship. While Blankenship was polling as high as 29% in early March and was garnering 42% support in earlier polling in February, his numbers have fallen significantly since then. In the most recent poll, taken roughly two weeks ago, shows state Attorney General Patrick Morrisey leading the field with 28%, Congressman Evan Jenkins with 26%, and Blankenship down in third place at 15%. That same poll, though, showed as many as 18% of voters were undecided. Other recent polling showed Jenkins with a slight lead and Blankenship in the back of the pack at third place but with as many as 24% to 39% of voters undecided. (Source) At best for Republicans hoping to block Blankenship, this is somewhat good news but the lack of apparent public polling over the past two weeks could indicate that these older polls are out of date and that Blankenship could end up with a sufficient plurality to win the nomination. Unlike some other states, West Virginia does not have runoff elections for primaries (or the General Election) so it is still not beyond the realm of possibility that Blakenship could win the nomination.
Potentially complicating matters is the fact that President Trump has decided to wade into the primary battle against Blakenship, but done so in a manner that could end up frustrating Republican hopes of blocking him:
President Trump on Monday weighed in on the U.S. Senate race in West Virginia, urging Republican voters to reject combative newcomer Don Blankenship, a retired coal company executive, in favor of two more mainstream GOP candidates.

In a morning tweet, Trump echoed a growing concern among Republicans: A Blankenship win in Tuesday's primary could jeopardize the party's hopes of beating incumbent Sen. Joe Manchin III (D-W.Va.) in the general election this fall.

Blankenship, who has called himself "Trumpier than Trump," spent a year in jail following the 2010 explosion at his Upper Big Branch Mine that killed 29 workers, and has referred to Transportation Secretary Elaine Chao's father — the Shanghai-born chairman of a global shipping company — as a "wealthy China-person."

In a television ad, Blankenship also stepped up his attacks on Senate Majority Leader Mitch McConnell (R-Ky.), accusing him of creating "millions of jobs for China people." (Elaine Chao is married to McConnell.)

"To the great people of West Virginia we have, together, a really great chance to keep making a big difference," Trump wrote on Twitter. "Problem is, Don Blankenship, currently running for Senate, can't win the General Election in your State … No way!"

Trump also asked West Virginia voters to "Remember Alabama" — a reference to Republican Roy Moore, who lost a Senate race to Democrat Doug Jones after allegations surfaced of Moore's sexual advances toward teenagers.

"Vote Rep. Jenkins or A.G. Morrisey!" Trump concluded, referencing the two other GOP candidates on the ballot Tuesday in West Virginia: Rep. Evan Jenkins and state Attorney General Patrick Morrisey.

In response, Blankenship issued a statement in which he said Trump "is a very busy man and he doesn't know me and he doesn't know how flawed my two main opponents are in this primary."

"The establishment is misinforming him because they do not want me to be in the US Senate and promote the President's agenda," Blankenship said. "Tomorrow, West Virginia will send the swamp a message—no one, and I mean no one, will tell us how to vote."
Here's Trump's Tweet:
To the great people of West Virginia we have, together, a really great chance to keep making a big difference. Problem is, Don Blankenship, currently running for Senate, can't win the General Election in your State…No way! Remember Alabama. Vote Rep. Jenkins or A.G. Morrisey!

— Donald J. Trump (@realDonaldTrump) May 7, 2018
Much like most national Republicans, Trump did not urge voters to vote for either Morrisey or Jenkins individually but is basically saying they should vote for either one, as long as they vote against Blankenship. The problem with this advice, of course, is that dividing the anti-Blankenship vote between those two candidates could end up splitting that vote sufficiently that it would allow Blankenship to get the plurality he needs to win.
On the General Election side of the equation, there has not been any significant polling done in the race since September of last year when polling showed Manchin leading either Morrisey or Jenkins by slight margins, but with a large percentage of voters at the time saying they were undecided. (Source) There does not appear to be any polling of a head-to-head match between Blakenship and Manchin, but most analysts suspect that Manchin would have no trouble defeating the former coal magnate based both on his business record and on the fact that Blankenship is likely to get little support from national Republicans if he does somehow manage to win the nomination. Further complicating matters is the fact that Blankenship refuses to rule out running as an independent in the General Election, although it's worth noting that West Virginia has a "sore loser"" law that bars candidates who have lost a party primary from running in the General Election. It's unclear, though, if that law would bar Blankenship from running a write-in campaign. While Finally, it's worth noting that President Trump won West Virginia by more than 300,000 votes in 2016, so Republicans are hoping that they could pull off an upset in the state with the right nominee. Blankenship, obviously, would throw a gigantic monkey wrench into those plans and could imperil the GOP's chances of maintaining control of the Senate depending on what happens elsewhere in the country.
Update: The Hill reports that an internal poll shows Blankenship leading:
Internal Republican polls show ex-coal CEO and former convict Don Blankenship in the lead a day before West Virginia's critical Senate primary, prompting more GOP fears about a Blankenship surge.

An internal poll from one of Blankenship's rivals taken on Saturday and Sunday found Blankenship slightly ahead with 31 percent of the vote, according to The Weekly Standard. GOP Rep. Evan Jenkins came in second with 28 percent, and state Attorney General Patrick Morrisey (R) in third with 27 percent.

Another internal survey taken on Friday and Saturday also showed Blankenship with a narrow lead with 28 percent of the vote. This poll found Morrisey in second place with 27 percent, while Jenkins received just 14 percent.
This one will likely go down to the wire.