New Home Construction Plumments As Tax Credit Ends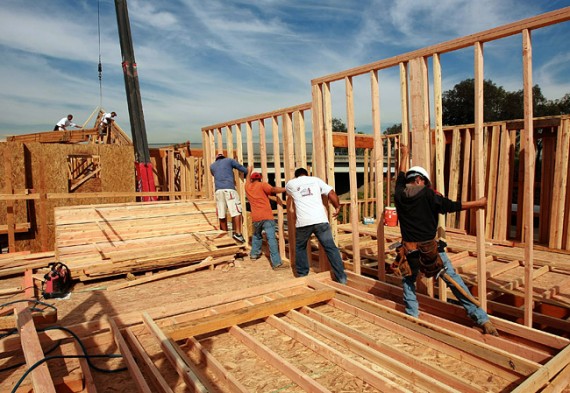 An alarming, if entirely predictable, indication of the state of the housing market:
NEW YORK (CNNMoney.com) — New home construction fell sharply in May — the first month after a homebuyer tax credit expired — from a month earlier, according to a government report released Wednesday.

Housing starts fell 10% from April to a seasonally-adjusted annual rate of 593,000 last month, the Commerce Department said. Economists were expecting housing starts to fall to only 655,000.

On a year-over-year basis, housing starts rose 7.8% from May 2009.

Building permits declined 5.9% to a seasonally-adjusted rate of 574,000 from April. Economists had anticipated a more modest decline to 631,000.
None of this should be surprising, of course. Just as last year's "cash for clunkers" program provided an artificial stimulus to the new car market, followed by a collapse in sale when the program ended, the housing tax credit did little more than stimulate housing sales for the few months that it was in effect. Most likely, the people who bought during these months were going to buy anyone but simply choose to do it sooner to take advantage of what was, after all a very generous tax credit.Now that it's no longer in effect, the housing market is returning to where it was before Congress started this little experiment.
This didn't stimulate the economy, it distorted it.