New York, New Jersey Order Quarantine For Arrivals From Ebola Stricken Nations
A surprise move from Governors Christie and Cuomo that sounds like a good idea but may not be as effective, or legal, as it sounds.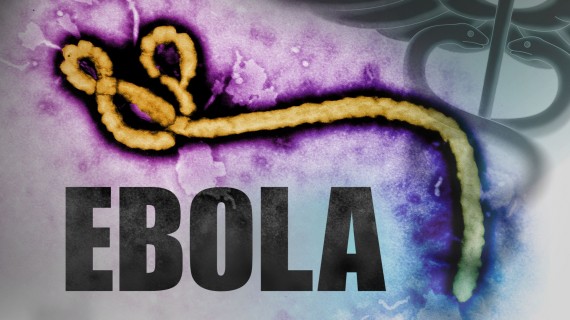 The Governors of New York and New Jersey have both imposed a quarantine policy that would require any person who has been to one of the nations in west Africa that has been stricken with Ebola, and been in contact with someone who has the disease, to be quarantined in a hospital:
The governors of New York and New Jersey on Friday ordered quarantines for all people entering the country through two area airports if they had direct contact with Ebola patients in Guinea, Liberia and Sierra Leone.

The announcement signaled an immediate shift in mood, since public officials had gone to great lengths to ease public anxiety after a New York City doctor received a diagnosis of Ebola on Thursday.

A few hours later, New Jersey health officials said a nurse who had recently worked with Ebola patients in Africa and landed in Newark on Friday had developed a fever and was being placed in isolation at a hospital. The nurse, who was not identified, had been quarantined earlier in the day under the new policy, even before she had symptoms. Officials did not know Friday night whether or not she had the virus.

The new measures go beyond what federal guidelines require and what infectious disease experts recommend. They were also taken without consulting the city's health department, according to a senior city official.

But both governors, Andrew M. Cuomo of New York and Chris Christie of New Jersey, portrayed them as a necessary step. "A voluntary Ebola quarantine is not enough," Mr. Cuomo said. "This is too serious a public health situation."

In New York City, disease investigators continued their search for anyone who had come into contact with the city's first Ebola patient, Dr. Craig Spencer, since Tuesday morning. Three people who had contact with Dr. Spencer, 33, have been quarantined, and investigators have compiled a detailed accounting of his movements in the days before he was placed in isolation at Bellevue Hospital Center on Thursday.

He remained in stable condition on Friday, and doctors were discussing the use of various experimental treatments. He was able to talk on his cellphone and was even well enough to do yoga in his room, according to friends.

The new protocols at the airports, outlined by the governors in an afternoon news conference, raised a host of questions, including how the screening process would work and whom it would target. The two airports in question are Kennedy International and Newark.

Officials from New York and New Jersey said they were still working out many details, including where people would be quarantined, how the quarantine would be enforced and how they would handle travelers who do not live in either of those states.

The mandatory quarantine for nonsymptomatic travelers will last 21 days, the longest documented period it has taken for an infected person to show symptoms of the disease.

On Friday, the White House sidestepped questions about whether a nationwide quarantine of returning health care workers was being considered. Instead, officials defended the procedures the administration has put in place, including enhanced airport screenings and the monitoring of people arriving from Ebola-afflicted countries.

(…)

Mr. Christie, a Republican, said he and Mr. Cuomo, a Democrat, had decided to take action because the federal guidelines were not strict enough. "We are no longer relying on C.D.C. standards," he said, referring to the federal Centers for Disease Control and Prevention.

The C.D.C., in a terse statement, said that it would make its decisions based on the best available science but that the states were within their legal rights to institute the measures.
This policy announcement was prompted, quite obviously, by the announcement Thursday that Craig Spencer, a New York City physician who had returned earlier this month from a stint in Guinea volunteering with Doctors Without Borders and working with people infected with the Ebola virus, had himself become infected with the virus. While reports indicate that Spencer had been following the protocols established by the group upon his return — including monitoring his temperature at least twice a day — and that he apparently didn't begin to exhibit symptoms until Thursday morning, which he promptly reported and set in motion the events that led to his isolation at Bellevue Hospital, that has led to many complaints that further steps should be taken. One of the obvious steps, of course, would be to quarantine everyone coming into the area from the Ebola stricken countries who did or could have contact with someone who has Ebola and monitor them for the twenty-one day incubation period for signs of any of the symptoms that they might have been infected, and that's what Christie and Cuomo have done here.
On the surface, I suppose, the idea of a quarantine like this does make some sense on a policy level. As the cases of Dr. Spencer and Timothy Eric Duncan have both shown us, the screening that is done upon departure from west Africa and, under the new policies announced earlier this week by the Federal Government, at the five airports in the United States where all arrivals from the region will be routed regardless of their ultimate destination. In fact, that policy was expanded late in the week when it was announced that these arrivals, while not placed in a strict quarantine, would be monitored by C.D.C. and local health authorities during the twenty-one incubation period for the disease, although they would not be quarantined. In some sense, then, the policy that Christie and Cuomo announced yesterday is simply an expansion of already existing policy, prompted by the case of Dr. Spencer and the rather obvious question of what could have happened if someone with a similar travel history, but who was far less fastidious in reporting his condition to authorities when symptoms began to appear, could end up spreading the disease around a one of the most heavily congested areas in the country without anyone being aware of their condition. In reality, of course, this seems as if this is an overstated fear given the fact that people with Ebola are most contagious when they are displaying symptoms and the such people are generally not going to be in the kind of physical condition that would make it likely that they'd just be walking around a city like New York, but they could potentially pose a risk to friends, family members, and others with whom they might have close contact during the period before they ended up in a hospital. Given that, the motivation for imposing the policy is, at the very least, understandable.
While understandable, though, it strikes me that this policy may prove harder to implement, and potentially less effective, than it seems on the surface. At the top of the list, of course, is the question of how and where the people who might be subject to this policy are going to be quarantined. The New York/New Jersey area is fortunate in that respect, I suppose, because it has a huge number of hospitals among whom potential quarantine patients could be sent to depending on the circumstances. At a press conference earlier yesterday, for example, Governor Cuomo said that, over the summer, the state had identified eight hospitals that could serve as facilities to treat someone with Ebola, which presumably means that they have the proper isolation facilities for such a situation and that their respective staffs were prepared for the possibility of dealing with such a case. Expanding into New Jersey, there are several hospitals in the Newark area, and in the New Brunswick area near Rutgers and Princeton Universities. I don't know what the isolation bed capacity ads up to here, but it would not be unlimited, and it seems odd to keep everyone who meets the initial criteria in full isolation even when they aren't displaying systems so one would think there would have to be some non-hospital form of isolation available.
The bed space question, of course, leads to the second question of how you identify who is covered by the quarantine. People arriving in the United States from one of the Ebola stricken nations are obvious candidates for isolation, of course, but the question becomes more difficult if we're just talking about people who have arrived here from Guinea, Sierra Leone, or Liberia but who aren't displaying any symptoms. There would not seem to be any legal basis for forcing such people into quarantine even if they aren't U.S. citizens or Permanent Resident Aliens. For another, you're essentially relying on self-reporting here and the case of Mr. Duncan already showed us that people aren't always going to tell the truth if they have been in contact with someone who had Ebola, or it's entirely possible that they did but weren't even aware of it. Faced with the prospect of being forced into quarantine for three weeks even though they aren't feeling sick, some people are going to lie, and they're inevitably going to slip through the cracks.
The people who are likely to be the most honest, of course, are people like Dr. Spencer who have already put their lives on the line by volunteering to go to west Africa where isolation procedures are far less stringent than they are in the United States, and where dozens of health care worker volunteers have already been infected and died from the very disease they were trying to fight. That raises the obvious concern that a policy like this could discourage people from volunteering like Dr. Spencer did. To be fair, the groups that coordinate these volunteers, such as Doctors Without Borders and others, already make certain recommendations for health care workers returning from the Ebola zone, and to date they haven't necessarily objected to the mandatory quarantine that New York and New Jersey imposed here. At the same time, though, just as with the calls for the travel ban, the potential impact that a policy like this could have on the effort to fight Ebola at its source, which is the only way the disease is going to be brought under control, and hopefully eradicated before it becomes endemic in the population there, is something that should not be lightly dismissed.
As a final note, there are some obvious legal questions that this announcement raises. Public health laws do give the authorities some power to quarantine people who are infectous or carriers of a disease that poses a danger to the general public, and Ebola certainly constitutes a danger to the public. Imposing such a quarantine on someone who has arrived and showed symptoms that could indicate that are Ebola positive, then, would seem to be both a prudent and legally permissible move. The question becomes far murkier, though, when you're speaking of someone who is merely returning from one of the Ebola stricken nations and may have had contact with someone who is Ebola positive. In that case, the case for some kind of at-home isolation and monitoring wouldn't be hard to make, I would think, but I'm uncertain about the legal authority to place someone like that under the kind of strict medical quarantine that Christie and Cuomo are talking about here. Under the circumstances, it's not likely that anyone is going to challenge the state's actions in such cases, of course, but that doesn't mean that we shouldn't at least think about whether the government has the authority to do something like this just as we should question whether it should do it and whether it will have the desired impact.