News, Analysis, and Opinion
The continuing calls to abandon objectivity in reporting in favor of a particular agenda.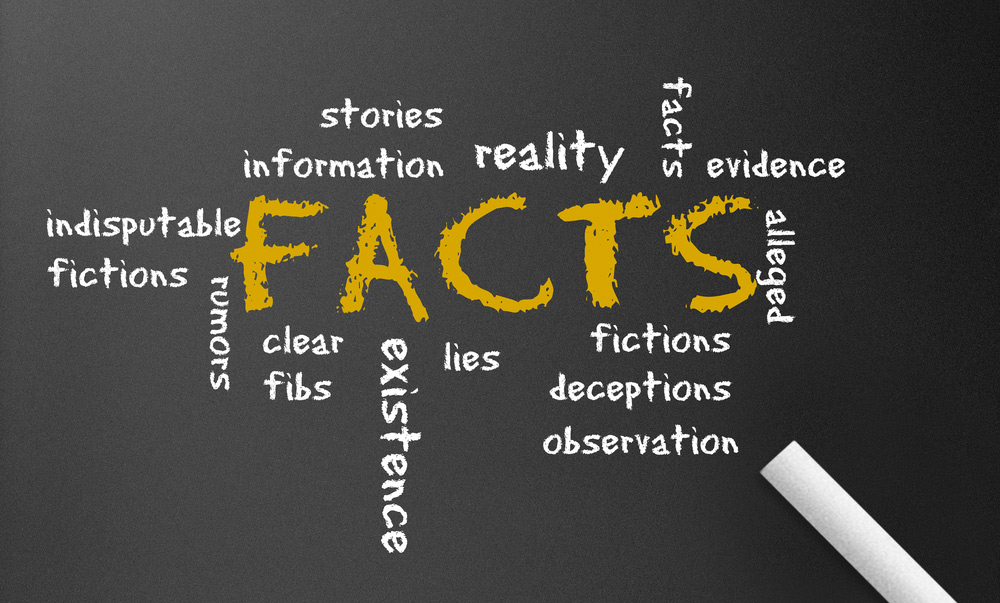 In "When facts have a liberal bias, New York Times editors can get squirmy," Dan Froomkin hits on a familiar hobby horse. This time, he uses the vehicle of social issues investigative reporter who worked at the nation's Newspaper of Record for 21 years before taking a buyout in 2017.
Nina Bernstein was covering homelessness for the New York Times in 1999 when then-mayor Rudolph Giuliani announced his intention to lock homeless families out of the city's shelters for even minor rule violations.

Bernstein wrote an article about how a similar policy was working in nearby Suffolk County, leading with the story of a family of eight reduced to sleeping on a fellow church member's linoleum floor. She reported that some families were expelled because of bureaucratic mistakes.

Simply by describing the facts, Bernstein was making Giuliani's plan look cruel. And that created problems for her in the newsroom.

"Getting it in the paper involved overcoming lots of editor pushback," Bernstein recalled. She and I spoke on the phone and exchanged emails.

It was a problem she ran into with some frequency: "To write factually, up close, with what I like to call intelligent compassion about these people's lives basically invited charges of partisanship."
After a discussion about the multi-layered editorial process at the NYT, where midlevel editors are especially squeamish about appearing to show favor, he wholeheartedly endorses her suggestion for a fix:
Bernstein said that one simple – though not easy – way that reporters could improve coverage of policy is to vow, like she did early in her career, to include in every story at least one real person who would be affected by the policy.

She had high praise for a December 1 New York Times story by Reed Abelson, Sarah Kliff, Margot Sanger-Katz and Sheryl Gay Stolberg, which described the health policy provisions of the Build Back Better Act as "the biggest step toward universal coverage since the passage of the Affordable Care Act in 2010." Each section of the article began with the story of a person who would be affected by the changes.

"Add a person to every policy story, to ground it in truth," she said — "to show what's actually at stake."

It's also the ethical thing to do: "At a time of incredibly wide inequality, to leave out the voices of people who don't read the New York Times or don't read the Washington Post but who are dramatically affected by these debates, is irresponsible," she said.

"It's not good journalism. They are parties to this. They should be parties to this." That's even though, as she put it, "no, they won't call your editor."

And leaving out real people in stories about investments in such things as health care and education is a disservice to readers who may not understand the needs.

"There clearly are a lot of people in this country who have no clue about the daily lives of the people who are hanging on to the hollowed-out middle class," Bernstein said.
I couldn't disagree more. Anecdotes are used to frame far too many stories as it is, putting the focus on emotionalism over data. And, while data can certainly be cherry-picked to support a point of view, anecdotes almost guarantee it.
Further, if you start off your "reporting" with the assurance that we are living in a "time of incredibly wide inequality" and must therefore "invest" in various services in order to enrich "the daily lives of the people who are hanging on to the hollowed-out middle class," you're not a reporter at all but an advocate. Which is fine. But advocacy journalism is what Froomkin does, not what the NYT is supposed to be doing on its news pages.
What Froomkin is calling for is not an insistence on reporting "facts," which don't have a bias at all, but a radical transformation of the basic ethic of American journalism since it professionalized a century-plus ago. It's one thing to reject, as Jay Rosen has famously done, a "view from nowhere" and another altogether to embrace a progressive agenda as the natural starting point for news coverage.
So, for example, there aren't two equal "sides" in reporting on the science of climate change. There is an almost universal consensus on the fact that the average temperature of the earth is slowly rising and a pretty strong consensus that human beings are contributing significantly to this phenomenon and what the likely impacts of that trend continuing will be. It would be irresponsible, indeed, to ensure that every story on the subject is "balanced" with an equal number of quotes from the tiny number of dissenting scientists. The legitimate debate on the topic is on the policy front: what options are available to us and what are their costs and benefits.
Similarly, while stories on the continuing controversies over the outcome of the 2020 election need to point out the polling data showing how many Americans claim to believe the election was stolen, they should highlight the overwhelming evidence that it was not. There are two sides to the story but they're not on equal factual footing. The real story, then, is why so many believe otherwise.
Where it gets problematic is in the space between news reporting and pure opinion pieces that I think of as "analysis."
Both Bernstein and Froomkin favorably cite a November 12 NYT* article by Lisa Lerer and Astead W. Herndon, headlined "Menace Enters the Republican Mainstream." Bernstein gushes, "What made it remarkable was that it was a political story that didn't obscure or downplay the facts with both-sides boilerplate."
It was indeed excellent reporting and was the basis for my piece the next morning* titled "Trump, the GOP, and Stochastic Terrorism." It was deservedly on the front page of the day's print edition. What I didn't note at the time, as media criticism was not the purpose of that post (which I'd actually started several days earlier with a different news hook) was that the piece really should have had a banner identifying it as Analysis rather than news reporting.
Analysis occupies a space between news and opinion and I'm not entirely sure what standards have evolved or should apply to it. Lerer and Herndon lay out a lot of factual information, none of it "news" in the sense of having happened in the last day or two, and place it in historical and cultural context. Their thesis, which I believe they support, is "From congressional offices to community meeting rooms, threats of violence are becoming commonplace among a significant segment of the Republican Party." That's not truly a fact—in that opinions can differ as to what constitutes "a significant segment of the Republican Party"—but it's not pure opinion, either, in that the essay points to multiple incidents that indisputably occurred. There are numerous instances of that sort of thing in the essay: disputable conclusions drawn from indisputable facts.
I think analysis pieces have their place in journalism. Even on the front page of the NYT. But I do think we should carefully separate them from true "news" stories so that the reader doesn't get the impression that the NYT is taking sides on partisan disputes as a regular part of its reporting.
To go back to the story that led off Froomkin's piece, it was certainly disputable in 1999 whether Giuliani's no-tolerance policy for misconduct in homeless shelters was sound. One imagines that women and families with small children who needed shelter felt unsafe in the presence of drug addicts and violently mentally ill people in these spaces. An anecdote from someone in some other shelter in some other situation—especially one chosen by a reporter with an agenda—really adds little useful information to the debate. It would have been more useful to get quotes from the Giuliani administration explaining why they were introducing the policy, get quotes from other politicians explaining why they opposed it, and then interview legitimate experts on homeless policy to get broader insights from various policy experiments.
Midlevel editors at the NYT are right to bend over backward to avoid reinforcing the perception that their reporters, who are overwhelmingly sympathetic to the Democratic Party and its policies, have a partisan ax to grind. Knowing that Bernstein had natural sympathies should in fact have made her editors especially vigilant in fact-checking and ensuring her reporting was fair.
Fact-checking and ensuring those on both sides of policy disputes are fairly represented doesn't mean pretending that there are not natural conclusions to be drawn from the available evidence. But, if reporters and editors go in believing that "facts have a liberal bias," they will inevitably present the facts in a biased manner.
________________________
*The piece was published on the NYT website the evening of the 12th and was on the front page of the next morning's print edition under a slightly different headline.