Newt Gingrich Was For The Libyan No-Fly Zone Before He Was Against It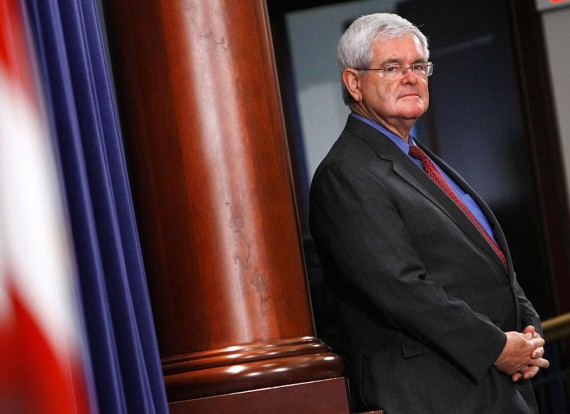 VAN SUSTEREN: What would you do about Libya?

GINGRICH: Exercise a no-fly zone this evening. … It's also an ideological problem. The United States doesn't need anybody's permission. We don't need to have NATO, who frankly, won't bring much to the fight. We don't need to have the United Nations. All we have to say is that we think that slaughtering your own citizens is unacceptable and that we're intervening. And we don't have to send troops. All we have to do is suppress his air force, which we could do in minutes.
GINGRICH: The standard [Obama] has fallen back to of humanitarian intervention could apply to Sudan, to North Korea, to Zimbabwe, to Syria this week, to Yemen, to Bahrain. … The Arab League wanted us to do something. The minute we did something, the Arab League began criticizing us doing it. I think that two wars in Iraq and Afghanistan is a lot. I think that the problems we have in Pakistan, Egypt — go around the region. We could get engaged by this standard in all sorts of places.

I would not have intervened.

I think there were a lot of other ways to affect Qaddafi. I think there are a lot of other allies in the region we could have worked with. I would not have used American and European forces.
I realize that it isn't really a surprise when a politician does this, but, really, don't these guys realize that YouTube exists?