Nine Dead, 26 Injured In Mass Shooting In Dayton, Ohio
Less than twelve hours after the mass shooting in Texas, another one occurred overnight in Dayton, Ohio.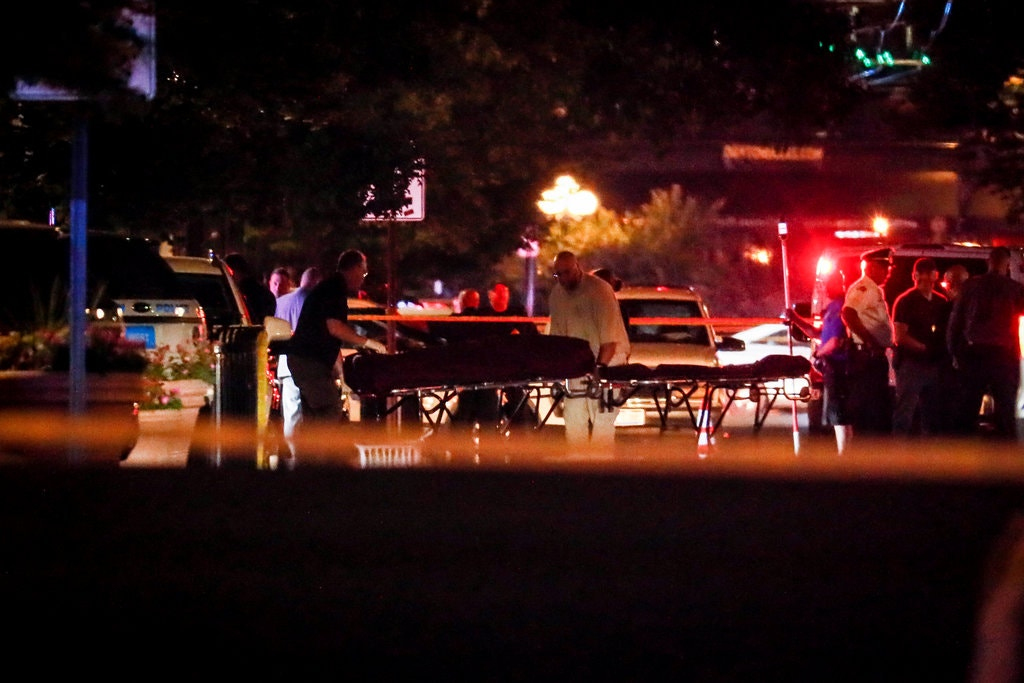 Less than twelve hours after the apparently racially motivated shooting in El Paso, Texas, another mass shooting has taken place in Dayton, Ohio, resulting in nine deaths and at least twenty-six injuries:
At least nine people were killed and 26 were wounded in a shooting early Sunday in Dayton, Ohio, the second American mass shooting in less than 24 hours and the third in a week.

The shooting began at 1:07 a.m. on East Fifth Street in the city's Oregon entertainment district, which was bustling with thousands of late-night revelers, Mayor Nan Whaley said. Uniformed officers on routine patrol in the area quickly responded, shooting and killing the gunman within one minute of his first gunshots, she said.

"While this is a terribly sad day for our city, I am amazed by the quick response of Dayton Police that saved literally hundreds of lives," she said at a news conference.

Ms. Whaley said victims were receiving treatment at several local hospitals. Terrea Little, a spokeswoman at Miami Valley Hospital, confirmed the hospital had received 16 patients from the shooting, but had no information on their conditions.

An employee at Ned Peppers, a bar on the street, wrote in a post on Instagram that "all of our staff is safe and our hearts go out to everyone involved as we gather information.

The police have not identified the gunman or a motive for the attack. But he appeared ready to exact an even higher death toll. He was outfitted in body armor, carrying a rifle with multiple high-capacity magazines, Ms. Whaley said.

There were no immediate clues to what might have motivated him. No manifesto or social media presence has been found so far.
More from the Dayton Daily News:
A shooting with multiple fatalities and several people wounded has occurred near Ned Peppers Bar on East Fifth Street in the city of Dayton's Oregon District. Here's the latest:

The shooter, who has not been identified, used a .223-caliber high-capacity magazine rifle and was wearing a mask or covering over his face.

"If the Dayton police had not gotten to the shooter in under a minute, hundreds of people in the Oregon District would be dead today," Whaley said.

"This is the 250th mass shooting in America," she said. "It's sad that it's in the city of Dayton."

She called the shooting "a terrible day for Dayton."
Understandably given the fact that the attack occurred at 1:00 a.m. local time and that the shooter was killed rather than being taken into custody, there is not very much detail surrounding what happened in Dayton that has been released as of yet. Based on what some witnesses have told reporters, though, it sounds as though the shooter was using a "long gun" of some kind, which likely means a rifle similar to an AR-15 or other similar weapon and that there were multiple magazines with additional ammunition in his possession at the time he was killed. Additionally, the shooter was apparently wearing a bulletproof vest of some kind and was wearing a mask that obscured his face, possibly something similar to a ski mask. This indicates that this was likely a planned attack of some kind rather than something that occurred in the heat of the moment. What is unknown is what motived the shooter and whether or not the timing of the shooting was motivated at all by the events in Texas just twelve hours earlier. Details like these, as well as the identity of the shooter, will no doubt come out as the hours
As the Mayor of Dayton said in her initial comments, the police deserve much credit for their rapid response to this incident, a response that took just a matter of minutes from the time that the first 911 call was made. In part, that was due to the fact that this part of the city, which is a popular entertainment area with bars and other venues that were no doubt packed for the weekend, had a significant police presence at the time of the shooting simply for the purpose of security in a high-traffic area. According to some reports, several of the officers patrolling the area on foot ran toward the fire when the gunshots first rang out and, indeed, it was likely one of these officers who took the shooter out before he caused more death and destruction.
Update: The shooter has been identified as 24-year-old Connor Betts, who resides in a Dayton suburb with his family. Still no word on a potential motive for the crime.