Not Just the Elderly [Updated]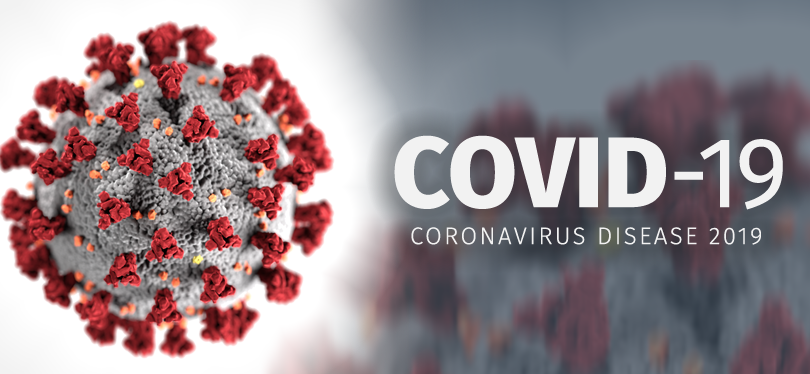 While some are being cavalier about the fate of elderly Americans, it is worth noting that despite views in some quarters, it is not just the elderly who get the disease, nor only the elderly who die from it. Here are a couple of example from today's news:
Via the NY Post: Brooklyn principal dies from coronavirus complications
Dezann Romain, 36, led the Brooklyn Democracy Academy in Brownsville, a transfer school that serves students who have dropped out or fallen behind in credits in traditional high school settings.

"It is with profound sadness and overwhelming grief that we announce the passing of our sister, CSA member Dezann Romain, Principal of Brooklyn Democracy Academy, due to complications from Coronavirus," the union said in a statement.
Via CNN: Prominent 30-year-old Zimbabwe broadcaster dies of coronavirus
A prominent 30-year-old television journalist has died in Zimbabwe after contracting the new coronavirus infection, the first person to die in the country from the virus.

Zororo Makamba was one of the two people who tested positive for coronavirus on Saturday.

He was admitted to hospital in the capital Harare after exhibiting flu-like symptoms last Thursday, the health ministry said in a statement.

Makamba contracted the disease while he was in New York and was in isolation at Wilkins hospital, Harare's only isolation facility.
Via the Atlanta Journal-Constitution: The coronavirus claims two Georgia health care workers
A 48-year-old woman who worked at Donalsonville Hospital in southwestern Georgia tested positive for COVID-19, the disease caused by the coronavirus, and died Thursday at a hospital in Tallahassee, Florida.

The same day, a mammogram technician at Piedmont Newnan Hospital was found dead in her Coweta County home. Laboratory tests confirmed the woman had COVID-19, Coweta County Coroner Richard Hawk said.

The woman, 42, had been dead 12 to 16 hours when the police, checking on her welfare, discovered her body, Hawk said.\
Also, NOLA.com a few days ago: This 39-year-old New Orleans woman tested for coronavirus. She died before getting her results
On March 10, Natasha Ott, 39, felt the beginnings of a cold coming on.
She had a slight fever. CrescentCare, the medical clinic where she worked, had only a handful of tests for the new strain of coronavirus on hand. She initially passed on the chance to take one, after being told she was low-risk for the serious disease.

When her symptoms didn't shake, she did take the test on Monday. By Thursday, she felt "something in her lungs," she told longtime partner Josh Anderson. But she still felt well enough by then to join Anderson as the pair walked her dog.

On Friday, Anderson found Ott dead in her kitchen.
Certainly, a couple of examples does not tell us a lot, but since there are many voices at the moment seeming to suggest that those under a certain age are immune, these are all cautionary tales worth taking into consideration as policies affecting the masses are put into place.
Update: As noted by a commenter, Ott's test came back negative, but a follow-up test is being done (via NOLA.com):
Ott's initial test result was negative, but a lab is conducting a retest because the Orleans Parish Coroner is "deeply skeptical" of that outcome, said her boyfriend, Josh Anderson on social media.

A spokesman for the coroner did not return a request for comment Tuesday, but said earlier this week that the investigation into Ott's death is ongoing. 

Results of the retest could come within two days, and will include both the original sample and a new sample, Anderson said. 
As such, her case may be a poor example, as her death may well have been from another cause.