Nursing Homes Ground Zero for COVID-19
The pandemic is highlighting an international shame.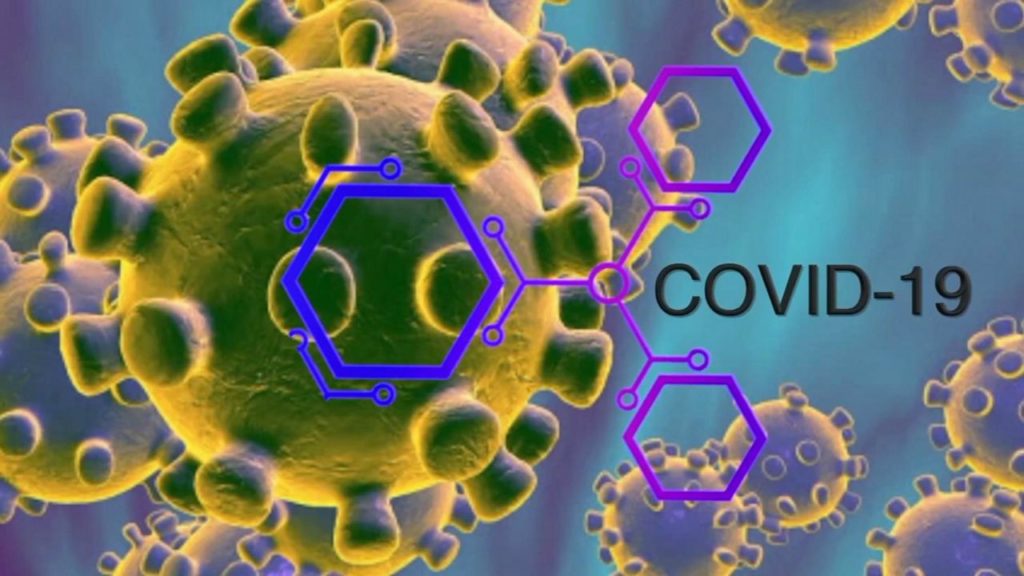 There was an interesting sidebar discussion on the recent post about the value of the comments rating feature about repeated claims from a regular commenter that Democratic governors had forced nursing homes to accept people diagnosed with COVID-19, thereby spreading the disease to the most vulnerable population. This was characterized as an outrageous lie but it's simply a needlessly partisan oversimplification of the truth.
It's absolutely true that Democratic governors were ordering nursing homes to admit COVID-positive patients released from hospitals. And it's also true that fully a third of all deaths from the disease in the United States are people who lived or worked in those facilities.
New York Governor Andrew Cuomo has been under fire for weeks for his order to nursing homes to accept COVID-19-positive residents. New Jersey Governor Phil Murphy did the same thing and is being excoriated for it by state Republicans. One presumes others did the same thing, probably including Republican governors. (There's a flap over nursing home data in Indiana, where Republican Eric Holcomb is governor, but I can't confirm he ordered patients admitted.) But New York and New Jersey are getting the most attention both because they've had far and away the most deaths in their nursing homes and because they're where the national media are headquartered.
The controversy got a boost from an Associated Press report last Friday headlined "AP count: Over 4,500 virus patients sent to NY nursing homes."
More than 4,500 recovering coronavirus patients were sent to New York's already vulnerable nursing homes under a controversial state directive that was ultimately scrapped amid criticisms it was accelerating the nation's deadliest outbreaks, according to a count by The Associated Press.

AP compiled its own tally to find out how many COVID-19 patients were discharged from hospitals to nursing homes under the March 25 directive after New York's Health Department declined to release its internal survey conducted two weeks ago. It says it is still verifying data that was incomplete.

Whatever the full number, nursing home administrators, residents' advocates and relatives say it has added up to a big and indefensible problem for facilities that even Gov. Andrew Cuomo — the main proponent of the policy — called "the optimum feeding ground for this virus."

[…]

Cuomo, a Democrat, on May 10 reversed the directive, which had been intended to help free up hospital beds for the sickest patients as cases surged. But he continued to defend it this week, saying he didn't believe it contributed to the more than 5,800 nursing and adult care facility deaths in New York — more than in any other state — and that homes should have spoken up if it was a problem.

[…]

The state order "put staff and residents at great risk," CEO Stuart Almer said. "We can't draw a straight line from bringing in someone positive to someone catching the disease, but we're talking about elderly, fragile and vulnerable residents."

The Society for Post-Acute and Long-Term Care Medicine, known as AMDA, had warned from the beginning that Cuomo's order admitting infected patients posed a "clear and present danger" to nursing home residents. Now, Jeffrey N. Nichols, who serves on the executive committee of the group, said "the effect of that order was to contribute to 5,000 deaths."

Nationally, over 35,500 people have died from coronavirus outbreaks at nursing homes and long-term care facilities, about a third of the overall death toll, according to the AP's running tally.
Nursing homes are notoriously poorly run, not just in the United States but practically everywhere. Sending people who need to recover from COVID-19 to such a facility is just mind-bogglingly stupid.
But it's not that simple.
CNN ("Cuomo says New York followed federal guidelines when sending coronavirus patients to nursing homes"):
New York Gov. Andrew Cuomo's office deflected questions about a report from The Associated Press that the state sent more than 4,500 patients recovering from coronavirus to nursing homes by saying they followed guidance from federal agencies.

"I just want to reiterate once again that the policy that the Department of Health put out was in line directly with the March 13 directive put out by (Centers for Disease Control and Prevention) and (Centers for Medicare and Medicaid Services) that read, and I quote, 'Nursing homes should admit any individuals from hospitals where Covid is present,'" said Secretary to the Governor Melissa DeRosa on Saturday during a briefing. "Not could, should … that is President (Donald) Trump's CMS and CDC.

"There are over a dozen states that did the exact same thing, many of whom were concerned about hospital capacity. … Obviously any death is an unfortunate death," DeRosa said, listing the totals from other states amongst New York's. "It's been a national and international tragedy that everybody has had to grapple with and it is something that we're trying to learn from every day and move forward."

Cuomo, a Democrat, said later in the briefing that he was trying to depoliticize the issue by saying, "New York followed the President's agency's guidance, so that de-politicizes it. What New York did was follow what the Republican administration said to do.

"So don't criticize this state for following the President's policy."
The Centers for Medicare and Medicaid Services issued a memorandum on March 13 stating, in part, "Nursing homes should admit any individuals that they would normally admit to their facility, including individuals from hospitals where a case of COVID-19 was/is present."

New York's Department of Health issued a statement Friday saying it was still compiling its data and followed the guidelines from CMS about nursing homes admitting people who had Covid-19.

A March 25 order by the state's Department of Health mandated that nursing homes must not deny readmission or admission to people "solely based on a confirmed or suspected diagnosis of COVID-19." Cuomo announced a new policy on May 10, saying a hospital cannot discharge a person who is Covid positive to a nursing home.
Aside from the fact that shifting the blame from the Democratic governor the Republican President is the opposite of "depoliticizing" the matter, it seems rather obvious that admitting people who happened to have been in a hospital that treated COVID patients is wildly different from admitting those diagnosed with COVID.
But it's not obvious what better alternatives existed. Hospitals were overwhelmed with ICU patients and didn't have the capacity for housing recovering elderly patients. And nursing homes ought to be equipped to provide convalescent care; they have "nursing" right there in the name, after all.
Alas, it's hardly a state secret that nursing homes are awful. It's a national, and indeed international, shame.
A May 9 New York Times report, "Push for Profits Left Nursing Homes Struggling to Provide Care," which may indirectly have helped fuel the controversy in question, rightly puts the onus on the system itself.
When the pandemic struck, the majority of the nation's nursing homes were losing money, some were falling into disrepair, and others were struggling to attract new occupants, leaving many of them ill equipped to protect workers and residents as the coronavirus raged through their properties.

Their troubled state was years in the making. Decades of ownership by private equity and other private investment firms left many nursing homes with staggering bills and razor-thin margins, while competition from home care attendants and assisted-living facilities further gutted their business. Even so, many of their owners still found creative ways to wring profits out of them, according to an analysis of federal and state data by The New York Times.

In many cases, investors created new companies to hold the real estate assets because the buildings were more valuable than the businesses themselves, especially with fewer nursing homes being built. Sometimes, investors would buy a nursing home from an operator only to lease back the building and charge the operator hefty management and consulting fees. Investors also pushed nursing homes to buy ambulance transports, drugs, ventilators and other products or services at above-market rates from other companies they owned.

These strategies paid off handsomely for investors, but they forced nursing homes to skimp on quality. For instance, for-profit nursing homes — roughly 70 percent of the country's 15,400 nursing homes and often owned by private investors — disproportionately lag behind their nonprofit counterparts across a broad array of measures for quality, The Times found. Also, they are cited for violations at a higher rate than nonprofit facilities.

The toll of putting profits first started to show when the outbreak began. No nursing home could be completely prepared for a pandemic as devastating as Covid-19, but some for-profit homes were particularly ill equipped and understaffed, which undercut their ability to contain the spread of the coronavirus, according to interviews with more than a dozen nursing home workers and elder-care lawyers.
While the emphasis is on greedy capitalists—and they provide data showing that nonprofit and government-run facilities are indeed much higher rated—it's long been the case that eldercare is just awful. This stands to reason, since quality care is incredibly expensive to provide and few people can afford to bear that cost indefinitely.
A quick Google search for 'shame of nursing homes' returns some 20 million results. Among them a 1999 article by Eric Bates in The Nation, a recent op-ed in the Chicago Sun-Times, and a whole host of scholarly articles at the National Library of Medicine. Venture capitalism is contributing to the problem but it didn't create it.
And it's not just in greedy, capitalistic United States that has this problem. It's happening in Canada and Sweden. Long-term care facilities in Europe have been called "death traps" and account for half of Europe's COVID deaths.
Charles C. Camosy, who teaches bioethics and moral theology at Fordham University, had a sobering op-ed in the New York Times a few days back under the headline "What's Behind the Nursing Home Horror."
We knew it from the beginning. A nursing home in Washington State was the center of the first known coronavirus outbreak in the United States. We knew that institutions caring for the elderly and disabled in close quarters would be particularly vulnerable during the pandemic.

But we did not act. Personal protective equipment, special training and extra staff went almost exclusively to our critical care facilities. Nursing homes got virtually nothing. Well, that's not entirely true. In New York and other places we gave them patients, and even nurses, infected with the virus.

The result has been a raging wildfire of infection and death.

[…]

Even before the pandemic, these were places where what I call "throwaway culture" was thriving. The staff aren't paid a living wage, often have poor training and are hopelessly overworked. The residents face elder abuse, and large percentages of them are desperately lonely. A good number get no visitors at all, which pushes rates of dementia among residents to unbelievable levels.

[…]

The pandemic doesn't have many silver linings, but as the number of nursing-home deaths piles up, the news media is being forced to cover a world many of us would prefer to ignore.

It is understandable that we would. Part of the price we pay for living in a death-denying, consumerist, throwaway culture is that we must push these kinds of grim realities to unseen places that afford us plausible deniability. The pandemic forces us to look. If we want to understand the current phase of the coronavirus pandemic, we can no longer look away.

[…]

Instead of denying the reality of cognitive impairment, aging and death, could our culture begin to embrace it forthrightly in ways which lead us to honor the final years we have with the family members and friends who go before us? To honor the moral and social equality of every human being, regardless of their mental or physical status?

Why not? Many of us are staying home and practicing physical distancing, not primarily for ourselves but for the benefit of our elders and others who find themselves at risk. Let us build on that good and decent impulse by challenging a throwaway culture that, right up until this very moment, has marginalized these populations and made the nursing-home crisis a tragic inevitability.
While that's obviously the right thing to do, there are no cheap, easy solutions. Few families are equipped to care for their sick, elderly relatives for years on end. We've built our economy around all adults in the family working full-time jobs. And, even if we got out of the two-income trap, the social burden of eldercare would almost inevitably fall disproportionately to women, a price that seems awfully high.
That would seem to beg for a government program but, as already noted, even countries with much more robust social welfare cultures than ours are failing miserably at dealing with their elderly.
Regardless, it's a real problem and not one limited by political party.