Obama Administration Files Suit Against Arizona Over Immigration Law
The legal battle over immigration began today as the Obama Administration filed suit against Arizona over its new immigration law.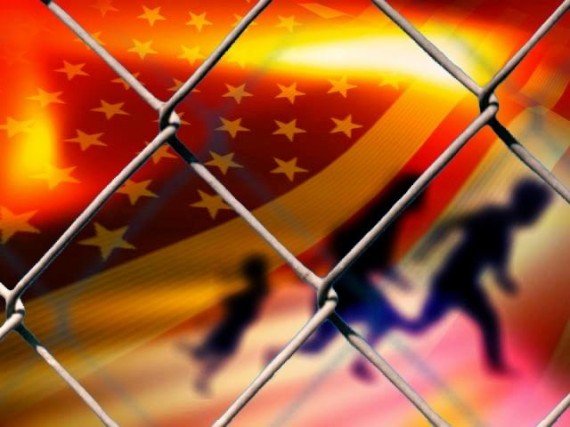 As expected, the Justice Department has filed a multiple-count lawsuit against the State of Arizona, arguing that its new immigration law is pre-empted by Federal law and unconstitutional:
The Justice Department weighed in on one of the most explosive issues in American politics Tuesday, filing a lawsuit to overturn a tough new Arizona immigration law that has sharply divided people along partisan, ideological and ethnic lines.

It also asked the federal courts to grant an injunction to stop enforcement of the measure before it takes effect late this month.

Arizona's law requires immigrants to carry their alien registration documents at all times and allows police to question the residency status of people in the course of enforcing another law. It also targets businesses that hire illegal immigrant laborers or knowingly transport them.

Justice Department lawyers argued in its brief that the state statute should be declared invalid because it has improperly preempted federal law.

"A state may not establish its own immigration policy or enforce state laws in a manner that interferes with the federal immigration laws," the brief states. "The Constitution and the federal immigration laws do not permit the development of a patchwork of state and local immigration policies throughout the country."

The Arizona law "disrupts federal enforcement priorities and resources that focus on aliens who pose a threat to national security or public safety. … If allowed to go into effect, [the law's] mandatory enforcement scheme will conflict with and undermine the federal government's careful balance of immigration enforcement priorities and objectives."

Arizona is interested only in "attrition" in order to end illegal entries and has not addressed several other federal obligations to deal with immigrants, including removal proceedings, humanitarian concerns and foreign relations, the brief contends.
At the very least, I expect that we will see the Federal District Court enter an injunction preventing the law from going into effect later this month pending a resolution of the legal issues raised by this suit and by the others that have been filed against the law over the past few months.
It's hard to predict what will happen to the case on the merits at the District Court level, although the involvement of the Federal Government will certainly put Arizona on the defensive. One can expect that, whatever that decision is, we'll see an appeal to the Ninth Circuit Court of Appeals at the very least and, possibly, to the Supreme Court two or three years down the road. In the meantime, though, the Arizona law will be in limbo and, hopefully, our political leaders will have the courage to actually put together a rational immigration reform plan.
For those so inclined, here's a copy of the Complaint filed today: