Obama Administration To Abandon Plans For Civilian Trials For 9/11 Plotters
The Obama Administration has given up on the idea of trying the September 11th suspects in a civilian court. Considering how much that trial would have perverted the justice system, that's a good thing.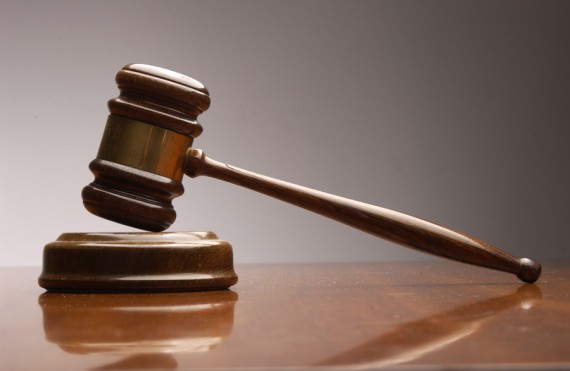 After a quixotic two year search for a proper venue and process for a civilian trial Khalid Sheikh Mohammed and the other 9/11 defendants being held in the military prison at Guantanamo Bay, the Obama Administration has apparently abandoned those plans completely:
In a major reversal, the Obama administration has decided to try Khalid Sheikh Mohammed for his role in the attacks of Sept. 11 before a military commission at Guantánamo Bay, Cuba, and not in a civilian courtroom.

Attorney General Eric H. Holder Jr. is expected to announce on Monday afternoon that Mr. Mohammed, the self-described mastermind of the attacks, and four other accused conspirators will face charges before a panel of military officers, a law enforcement official said. The Justice Department has scheduled a press conference for 2 p.m. Eastern time.

Mr. Holder, who had wanted to prosecute Mr. Mohammed before a regular civilian court in New York City, changed his mind after Congress imposed a series of restrictions barring the transfer of Guantánamo detainees into the United States, making such a trial impossible for now, the official said.

Mr. Mohammed and the accused conspirators were charged before a military commission at Guantánamo Bay late in the Bush administration, and had given signs that they were preparing to plead guilty. But their trial was cut short in January 2009 when President Obama, as one of his first moves after his inauguration, froze all tribunal proceedings at Guantánamo to start a review of the counterterrorism policies he inherited from former President George W. Bush.

The administration eventually decided to prosecute some terrorism suspects in civilian courts, but to keep using a revised form of tribunals for others. Mr. Obama placed Mr. Holder in charge of deciding where each detainee should be tried.
The reality of the situation is that there wasn't a jurisdiction in the United States that wanted to be the home of  what would arguably be the highest profile criminal trial in American history. That's why Congress acted in the manner that it did, on a bipartisan basis. There had been some speculation that KSM and the others would be tried in a civilian trial held on a secure military base somewhere, but even that ran into the roadblock of local authorities who objected to being the locale for a trial that would potentially be a major target for terrorism. So, in the end, the Obama Administration really had no other choice but to reverse its previous decision.
In the end, though, it's just as well that they did because it was clear from the beginning that a trial for Khalid Sheikh Mohammed and the other 9/11 suspects would have been a complete and total fraud and a perversion of justice. In a real trial, there is at least some possibility that, at the end, the Defendant could be found innocent and go free, but that was never a possibility for a civilian trial of KSM. Back in November 2009,  Attorney General Holder made clear that KSM and the others would never be set free regardless of what happened at trial. Just a few months later, White House Press Secretary Robert Gibbs said that the Administration expected that KSM would be executed after he was found guilty. President Obama said much the same thing himself in an MSNBC interview in November 2009. In an ordinary criminal trial,statements like this from the nation's chief executive and his assistants would be considered poisoning the jury pool, but they illustrate the basic fact that the Administration never intended to give KSM a real trial, they just wanted a show trial:
Every day it appears more and more that the White House wants it both ways. They want to claim that this is a fair trial but also an act of venegeance. The terrorists will be treated as if they might be innocent — key to a fair trial — but at the end of the day they'll get their comeuppance. If KSM & Co. get off on a technicality, don't worry, they'll still be locked up, but when they're convicted the White House will claim it was always a fair process. They'll get a fair trial from an impartial jury in New York, but it's "fitting" and "poetic justice" that the jury will be drawn from the community that was viciously attacked on 9/11. Fair but vengeul, honest but foreordained, instructive to the world but really just about the law: The rhetoric from the White House and the Democrats isn't persuasive to those who listen closely and certainly won't be persuasive to foreigners Obama is determined to impress.

The point of all of this is to show that the rule of law is intact, but what the White House is doing is in fact undermining the legitimacy of the legal system by having it do something it shouldn't. Obama, Pat Leahy, and the rest preen as if they are morally superior for preferring civilian courts, but what they are doing is undermining civilian courts, and it gets worse every time they open their mouths.
The military tribunal system is not without its own flaws, of course, and the same "show trial" element exists there to the extent that it is quite clear that KSM would not be found not guilty and would most definitely not be released if he was. In reality, what this demonstrates is the extent to which both Congress and the Bush Administration dropped the ball in the years after 9/11 in failing to adopt some kind of statutory framework governing the detention of these people. I don't like the idea of indefinite detention without some judicial review. A President should not be permitted to label anyone, even a foreign national, a "terrorist" and lock them away forever without any review by a third party to determine whether or not they there is a legitimate reason to detain them. As much as I dislike indefinite detention, though, I like even less the idea of the justice system being used to "send a signal" when it's clear that the outcome in Court will have absolutely no impact on whether or not someone continues to be detained.  That's not justice, it's a Stalinist show trial.