Obama Campaign and DNC Raise A Record $181 Million In September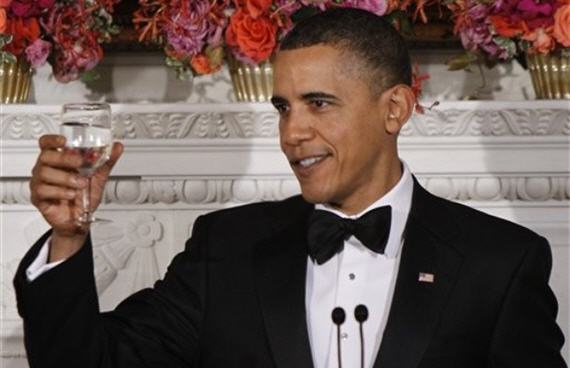 The Obama campaign and the DNC had a fairly good September:
(CNN) - President Barack Obama's campaign raised $181 million in September, out-raising by far its previous monthly record, the campaign said in online posts Saturday.

CNN reported earlier this week that a Democratic source with knowledge of the fundraising numbers expected the haul to top $150 million. Obama's previous monthly record was $114 million, reached in August. Republican challenger Mitt Romney raised $112 million that month.

The Obama campaign said in Saturday morning posts to Twitter that the contributions came from 1.8 million individual donors, including 567,000 from donors who had not previously contributed. The campaign said a total of 3.9 million people have donated to the campaign this year.

The average donation was $53, the campaign said, and 98% of donations were under $250.

The Democratic National Convention, which included a well-received speech by President Bill Clinton, occurred in September. The first presidential debate, which was widely seen as a win for Romney, came after the September books were closed.
No word on Romney's fundraising yet, but I doubt it will be that high.