Obama Getting Apparent Convention Bounce In Ohio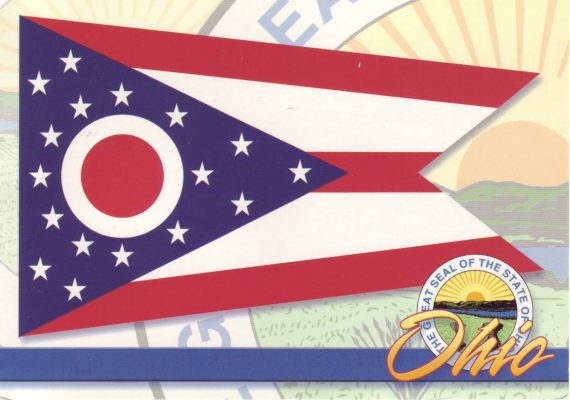 I noted almost two weeks ago that Ohio was shaping up to be the state that may decide who wins the election in November. Based on the first post-convention poll coming out of the Buckeye State, then, the Romney campaign should be concerned:
PPP's first post-conventions poll in Ohio finds Barack Obama with a 5 point lead over Mitt Romney, 50-45. This is the largest lead PPP has found for Obama in an Ohio poll since early May. Last month Obama led 48-45.

Both candidates have seen their images improve with Ohio voters in the wake of the conventions. Obama now breaks even in his approval rating at 48%, after being under water with 46% of voters approving and 51% disapproving of him a month ago. Romney's numbers are up from a 41/52 favorability rating a month ago as well, but he still remains unpopular. Only 44% see him favorably to 49% with a negative opinion.

Romney actually leads 46-44 with independents but Obama has the overall advantage thanks to a more unified party base. He leads 86/11 with Democrats, compared to Romney's 83/13 advantage with Republicans. Obama's 75 point lead within his own party is up from 70 points a month ago, suggesting that his party has coalesced around him a little bit more in the wake of a successful convention. By a 47/35 margin Ohio voters say they think the Democrats had a better convention than the Republicans.

Obama's leading in Ohio because he's not as weak there with some large voter blocs as he is in other states. He trails only 48-46 with men and 50-46 with whites, and actually leads 49-47 with seniors. His performance with those groups is far better than it is nationally- Romney would need much wider leads with them if he was going to take Ohio.
It also appears that Ohio voters are giving Obama high marks coming out of the convention:
Despite chatter that Obama's convention speech was not up to his normal standards Ohio voters still say by a 60-31 margin that Obama gives better speeches than Romney. His position in the state may also be helped by the fact that the folks who gave the major convention speeches Tuesday night are more popular than he is: Bill Clinton has a 57/34 favorability rating and Michelle Obama's is 57/35. Romney's wife is an asset for him too- 54% of voters see Ann Romney favorably with 28% holding an unfavorable opinion. But Mrs. Obama wins out in the more popular wife category by a 49/41 margin.
Republicans tend to dismiss PPP as a "Democratic" polling firm, however it has tended to be fairly accurate in recent years, more so that Rasmussen has in any case. In this specific poll, it's worth noting that the D/R/I breakdown in the poll seems to be fairly reasonable, with only a slight +4 Democratic advantage in that area, which is actually less than the Democratic advantage in the actual 2008 Exit Polls. So, it strikes me as hard for the poll to be dismissed as mere "bias."  Of course, that doesn't mean that the poll itself is an accurate measure of the race, we'll have to wait for other in-state polling to see if that's the case. For what it's worth, though, Politico's Jim Vandehei said that he's heard from advisers close to the Romney campaign has actually shown Obama's lead in Ohio larger than 5 points in recent weeks in the campaign's internal polling.
It's worth noting that, more than almost any other state, Ohio is the state that has been flooded since the beginning of the summer with a whole host of anti-Romney ads by pro-Obama SuperPACs, most of them focusing on Romney's time at Bain Capital. The impact of those ads can be seen most clearly in his likability numbers, which are still upside down. Is it possible for Romney to turn the tide here? Sure it is, but it's not going to be easy, and his best shot to start doing so was at the convention, which is now behind him.
As of now, the RCP Average stands at a +2.2 advantage for the President, which is a far cry from the statistical tie we saw only two weeks ago. If this continues,  then Romney's path to victory becomes even narrower and more unlikely.