Obama Losing To Generic Republican, Doing Better Against Actual Republicans
A new Gallup poll has "Generic Republican" beating President Obama. Unfortunately, the GOP won't be able to nominate this anonymous candidate.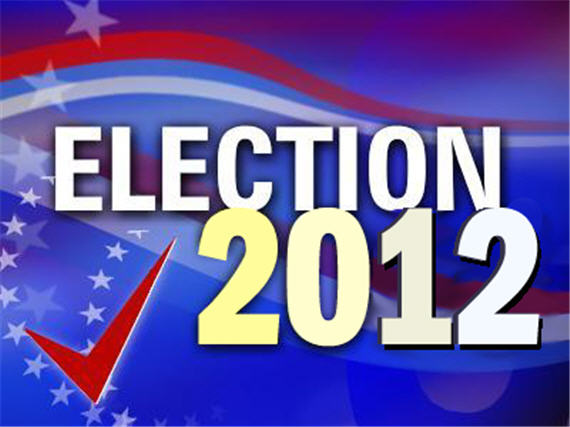 A new Gallup poll shows President Obama trailing a generic Republican candidate for President by five points:
Forty-four percent of registered voters say they are more likely to vote for "the Republican Party's candidate" and 39% for Barack Obama in the 2012 presidential election, according to Gallup's June update. The current five-percentage-point edge for the generic Republican is not a statistically significant lead, and neither side has held a meaningful lead at any point thus far in 2011.

These results are based on a June 9-12 Gallup poll. The competitiveness of the race is underscored by the fact that Obama's re-election prospects on this measure did not appear much better in May, when his approval rating rose to the 50% level. Now that the rally in support for Obama is essentially over, the president appears to be in a slightly weaker position but still very competitive with his as-yet-unnamed opponent.

Voters' uncertainty about what they might do in the 2012 election is also apparent in the 18% who do not have a preference for Obama or the Republican at this point.
While this sounds like good news for the GOP, there are a couple caveats worth noting. First of all, history suggests that there's very little predictive value to this type of poll seventeen months before Election Day:
Gallup asked similar generic ballot questions leading up to the 1992 and 2004 elections, when an incumbent president (George H.W. Bush and George W. Bush, respectively) was seeking re-election but his likely opponent was unknown, given that there was not an obvious front-runner in the Democratic primaries in those years.

In June 1991 and June 2003, both Bushes held wide leads over their generic Democratic opponents. At those times, both presidents were quite popular, with the elder Bush averaging 72% approval in June 1991 and the younger Bush 62% approval in June 2003. Obama averaged 46% approval during the most recent week of Gallup Daily tracking.

Neither June generic ballot result was highly predictive of the eventual outcome; the elder Bush was defeated for re-election and the younger Bush won a narrow victory.
Second, there's the simple fact that if you put the President up against an actual Republican, instead of just a generic opponent, he  beats every one of them in every poll right now. This is despite a declining approval rating, increasing economic pessimism, and the fact that nearly 2/3 of the country believes we are on the wrong track. Moreover, this one poll is contradicted by other "Obama v. Generic Republican" polls that show very different results:

So this one Gallup poll may not mean very much at all.
Gallup ends its analysis this way:
Regardless of whom Republicans nominate, if national conditions improve, as was the case from 1983 to 1984 and 1995 to 1996, Obama could win re-election easily. If they do not, as occurred between 1979 and 1980, or get worse, as happened from 1991 to 1992, he could be vulnerable to defeat by whomever the Republicans nominate.
In other words, if you want an idea of how the election might turn out, watch the economic statistics and ignore this poll.