Obama Shoots Down Talk Of Running Mate Switch In 2012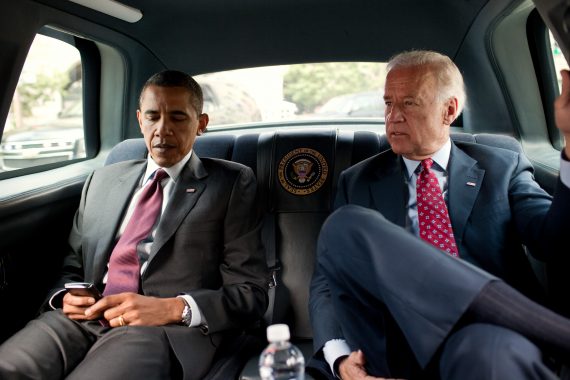 As far as President Obama was concerned, the idea of replacing Joe Biden on the ticket was always a non-starter:
If they had asked me, I would have said there is no way that I'm not running again with Joe Biden," Obama told NBC's Chuck Todd, who asked about a report in "Double Down: Game Change 2012" that the Obama campaign polled on whether Clinton would be more of an asset than Biden on the 2012 ticket.

"I genuinely believe that he has been one of the best vice presidents in our history. He also happens to be a friend. He also happens to be one of my most important advisors on domestic foreign policy. I like him. When my back's up against the wall, he has my back," the president said.

Obama added that he had offered assurances of his loyalty to Biden. "What I told him — and he knows and he believes me — is that … I would not be here if it weren't for the support that I've had from Joe Biden. He is a personal friend and adviser," he said. "It's one of the best decisions that I've ever made was selecting him as vice president. I couldn't be prouder of the job that he's done."
And that, it would appear, is that.