Obama To Congress: Delay Vote On Syria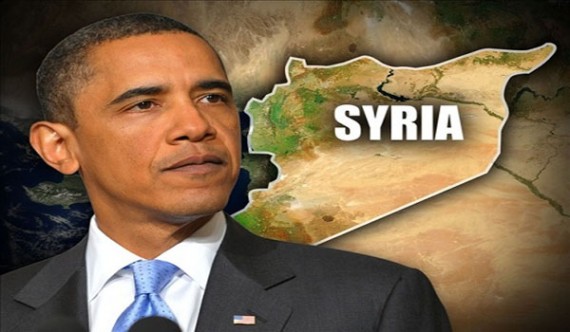 With the Russian diplomatic initiative seemingly moving forward, President Obama has asked Congressional leaders to delay any vote on a resolution authorizing the use of force against Syria:
A non-military response to Syria's use of chemical weapons appeared possible Tuesday, as President Barack Obama launched a new effort to reach a diplomatic solution and asked the Senate to delay a vote to authorize the use of force.

There news came amid a flurry of diplomatic activity, as the United States, France and the United Kingdom all committed to work with Russia and China through the United Nations to reach an agreement along the lines set by Russia — requiring Bashar Assad's regime to declare its chemical weapons and hand over control to international monitors.

As some of the details of a potential agreement were discussed in public, Secretary of State John Kerry announced plans to travel to Geneva on Thursday for face-to-face talks with his Russian counterpart, Sergey Lavrov.

The action came as Obama met with Senate Democrats and Republicans at two separate lunches and prepared to deliver an evening address to the nation on Syria — a speech that was scheduled when the president was publicly delivering a drastically different position, urging Congress and the American people to back a military response to Assad.

The president is expected to express an openness to the diplomatic process Tuesday night, while still making the case for military action in the event that talks fall through. Obama sees the potential for diplomatic action as a "win-win," a senior administration official told POLITICO, either leading to a non-military solution or demonstrating that the United States has exhausted all options other than the use of force. At that point, the administration might be better able to convince the American people, Congress and the international community that military strikes are the only way to protect Syrians from Assad's regime.

Senate leaders have agreed to delay a vote on the use of force, but made clear that force remains an option.
The House, meanwhile, had already announced that they would not even begin the process of scheduling a vote until the Senate had voted on the resolution. I suppose it's possible that we'll see this matter before Congress at some point in the future, but it's looking doubtful. If this Russian proposal really does turn into something concrete, then it's going to be some months before we even get an inkling of whether or not the Syrians are actually complying and, if they are, even longer for the process of securing and removing the weapons from the country, or at least to a location outside of Syrian control such as Russia's base in northwest Syria. In the end, this would all be a win for Obama in that he avoids what was likely to be an embarrassing loss in Congress that would likely tie his hands in future negotiations with other nations. And, of course, it hopefully avoids the prospect of the United States getting involved in a civil war that we really need to stay out of.