On Ticking Time Bombs
The "ticking time bomb scenario" is a TV trope and, therefore, is a terrible guide for making policy.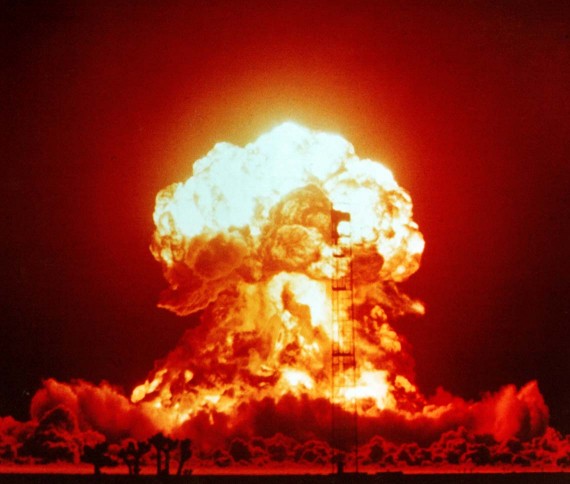 It should be obvious, but apparently it isn't because I keep hearing/reading people reference it, from common citizens* to the Director of the CIA, but the "ticking time bomb scenario" is a TV trope and, therefore, is a terrible guide for making policy.
Consider the following ingredients needed for a "ticking time bomb" situation to work:
1.  A suspect would have to have been captured within a very specific amount of time (i.e., the time ticking off the bomb in question).  How this happens is unclear, nor is it clear why groups known for suicide bombings would, all of a sudden, start using timers (but we are talking about something most of us are familiar with from, you know, TV).
2.  Said suspect would have to be, without any doubt, guilty (i.e., have been the one who planted the bomb or was directly complicit in said planting).  Plus his certain guilt means we don't have to feel bad about torturing him (and we know he is guilty, because we saw him do bad things, very, very bad things, in the first three acts of the show).
3.  The suspect would have to have the needed information to locate and stop the bomb (note:  bombs on TV often have a keypad or other data-entry device upon which a code can easily be entered to stop the bomb because mass murderers on TV are helpful that way or, if no keypad is available, there will be a colored wire that can be snipped—but only if you snip the right one!).
4.  The suspect has to be susceptible to relatively little pain to get him to talk and to talk quickly (after all, this show is only 44 minutes without commercials, so let's get to it!).  Indeed, just a few threats will probably be all you need.  Maybe you have to break of few fingers, but they'll heal (no time for rectal rehydration or lengthy sleep deprivation, because it is a almost time for a commercial).
5. Under threat of pain, or under actual pain, the culprit will confess all immediately (and in just enough time to stop the bomb, maybe with just 007 second left!  Close call, so it is a good thing we got the intel we need cleanly and easily!).
All flippant commentary aside, when does it happen that we a have person, with time sensitive information, who will perfectly divulge the needed intelligence in the way that the ticking time bomb scenario would supposedly work?  This strikes me as an astonishingly unlikely scenario.
And, for that matter, the abuse detailed in the Senate report is not suggestive of ticking time bomb scenarios, but rather to prolonged (and often indiscriminate) use of torture techniques (especially since several persons who were tortured ended up to be innocent, including a man who froze to death in US custody).
Further, if the CIA and its defenders have evidence to support their position, they should provide it.  However, the best we get are assertions that the report is Vice President Cheney calling it a "crock" or Director Brennan admitting that is "unknowable" if these methods yielded useful intel.
But, please, let's all pretend like a common elements of action shows on TV are a good guide for national security policy (and are sufficient grounds for the moral turpitude we are discussing).
*I keep seeing it on FB and such and heard a caller on On Point mention it this morning.