Paul Manafort's Virginia Home Raided By F.B.I. As Part Of Mueller Investigation
The Mueller investigation continues.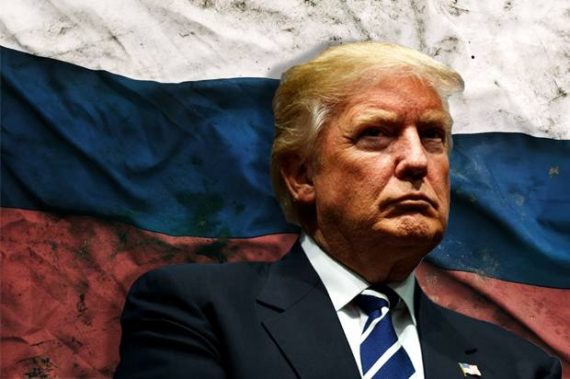 Numerous media outlets are reporting that the F.B.I. conducted a pre-dawn raid of one of the homes owned by Paul Manafort, the former campaign director for Donald Trump who has been linked to the investigation into Russian interference in the 2016 campaign and contacts between Russian officials and officials close to Trump:
FBI agents raided the Alexandria home of President Trump's former campaign chairman late last month, using a search warrant to seize documents and other materials, according to people familiar with the special counsel investigation into Russian meddling in the 2016 election.

Federal agents appeared at Paul Manafort's home without advance warning in the predawn hours of July 26, the day after he met voluntarily with the staff for the Senate Intelligence Committee.

The search warrant was wide-ranging and FBI agents working with special counsel Robert S. Mueller III departed the home with various records. Jason Maloni, a spokesman for Manafort, confirmed that agents executed a warrant at one of the political consultant's homes and that Manafort cooperated with the search.

Manafort has been voluntarily producing documents to congressional committees investigating Russia's interference in the 2016 presidential election. The search warrant indicates investigators may have argued to a federal judge they had reason to believe Manafort could not be trusted to turn over all records in response to a grand jury subpoena.

It could also have been intended to send a message to President Trump's former campaign chairman that he should not expect gentle treatment or legal courtesies from Mueller's team.

"If the FBI wanted the documents, they could just ask [Manafort] and he would have turned them over," said one adviser close to the White House.

Josh Stueve, spokesman for Mueller, declined to comment, as did Reginald Brown, an attorney for Manafort.

"Mr. Manafort has consistently cooperated with law enforcement and other serious inquiries and did so on this occasion as well," said Maloni, the spokesman for Manafort.

Mueller has increased legal pressure on Manafort, consolidating under his authority a series of unrelated investigations into various aspects of Manafort's professional and personal life
Manafort has been at the center of the Russia inquiry for quite awhile, both because of his past lobbying efforts on behalf of the pro-Russian former President of Ukraine and because he was one of three people, along with Donald Trump Jr. and Jared Kushner, who met with a Russian lawyer with ties to the Putin government who was said to have information regarding Hillary Clinton. Additionally, as with former National Security Adviser Mike Flynn, Manafort appears to have engaged in lobbying for foreign governments without having registered as required by Federal law. As a result, there is a potential that he faces criminal liability that is entirely separate from whatever involvement he may have had in connection with Russian interference in the election. Quite obviously, such potential liability makes him an obvious target for Mueller's investigation both because of the potential violations of the law involved in lobbying for a foreign government without properly registering as such and because of the potential that charges related to such activities could make him a potential cooperating witness in the overall investigation. There have already been rumors and speculation that General Flynn may also be cooperating with Mueller in the hope of reaching some sort of deal regarding the potential charges against him for his own failure to comply with foreign lobbyist registration laws.
Interestingly enough, The Weekly Standard and pollster Matt McDermott note that this raid, which has not been previously made public, occurred just hours before Donald Trump unload two tweets attacking Matt McCabe, who was then Acting Director of the F.B.I.:
Why didn't A.G. Sessions replace Acting FBI Director Andrew McCabe, a Comey friend who was in charge of Clinton investigation but got….

— Donald J. Trump (@realDonaldTrump) July 26, 2017
…big dollars ($700,000) for his wife's political run from Hillary Clinton and her representatives. Drain the Swamp!

— Donald J. Trump (@realDonaldTrump) July 26, 2017
Does this mean that Trump had received some word about the raid from Manafort, who was apparently home at the time the raid was conducted? That's not clear, but the timing of the tweets based on this new information is certainly interesting. In any case, the raid itself is yet more evidence that this investigation is getting close to people close to Trump, and that appears to be making him nervous. This isn't necessarily evidence of guilt, of course, but it is consistent with the way Trump has been acting with regard to this entire investigation since February when first asked the F.B.I. .Director James Comey if he could find a way to back off of the investigation of Michael Flynn, as well as subsequent actions that seem to be consistent with a desire to halt or hinder the entire investigation. That alone seems to me to be cause for Mueller to continue digging further.