Paul Ryan Not Running For President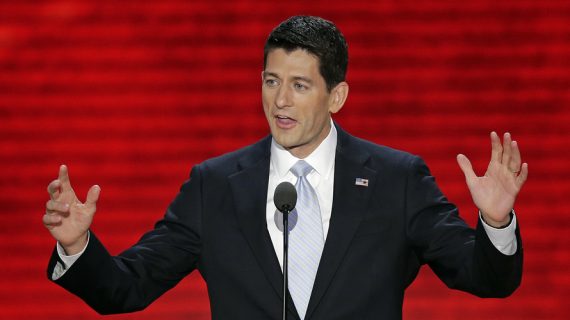 Although his name has frequently been mentioned as a candidate for President in 2016, Wisconsin Congressman Paul Ryan is making clear he has no intention of running:
Rep. Paul Ryan, the Wisconsin Republican who was his party's 2012 vice presidential nominee, announced Monday that he will not run for president in 2016.

Ryan, the new chairman of the House Ways and Means Committee, ruled out a presidential bid in a statement after first announcing his decision to NBC News.

"After giving it a lot of thought, I've decided not to run for president," he said in the statement. "Our work at the House Ways and Means Committee over the next few years will be crucial to moving America forward, and my job as chairman deserves undivided attention. It's clear our country needs a change in direction. And our party has a responsibility to offer a real alternative. So I'm going to do what I can to lay out conservative solutions and to help our nominee lead us to victory."

His 2012 running mate, former Massachusetts Gov. Mitt Romney, indicated on Friday that he is weighing another run.
While a Ryan candidacy always seemed unlikely to me given the fact that the Congressman has always seemed more interested in being the policy wonk rather than the politician, Ryan's long standing popularity on the right meant that his name would frequently come up in discussions about 2016. Taking his name out of circulation this early will at the very least spare Ryan the inevitable questions in the coming months. What is perhaps more interesting is that Ryan's announcement comes at the same time speculation is heating up both about his fellow Wisconsinite Scott Walker and his former running mate Mitt Romney getting into the race. It has long been suspected that Ryan would not get into the race if either or both of these men got into it, and this announcement would seem to confirm that.