Poll: Majority Believes Ryan Plan Medicare Reforms Would Make Americans Worse Off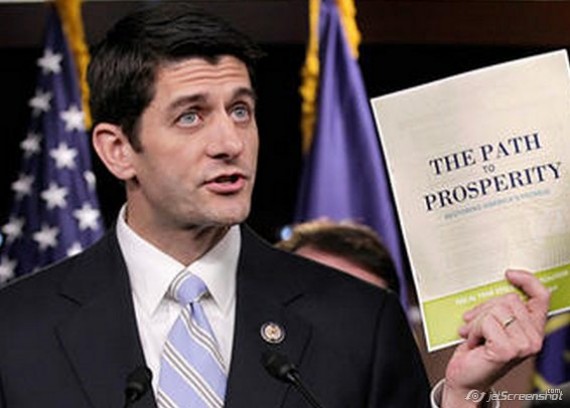 Another indication that the public relations battle over Medicare is decidedly not going in the GOP's favor:
Representative Paul Ryan, the House Budget Committee chairman who has become a star in the Republican Party with his plan to overhaul Medicare, is emerging as a polarizing figure among Americans.

Twenty-six percent of people view the Wisconsin lawmaker unfavorably while 23 percent see him favorably, according to a Bloomberg National Poll conducted June 17-20.

The only public figures in the survey with higher net unfavorable ratings than Ryan, who six months ago was known chiefly to his southeast Wisconsin constituents and health- policy experts, were former House Speaker Newt Gingrich and former Republican vice presidential candidate Sarah Palin.

"I don't like the focus he's made, and I don't like the programs he's playing with," says poll respondent Jason Young, 37, a video game producer from Novato, California, and an independent. "Ryan's plan is too Draconian, and I think the cuts on Medicare he's proposing are unfair and unrealistic."
As I've said to my Republican friends repeatedly, what are you going to do to change the minds of people like Jason Young?