Poll Numbers On Shutdown Just Getting Worse For The GOP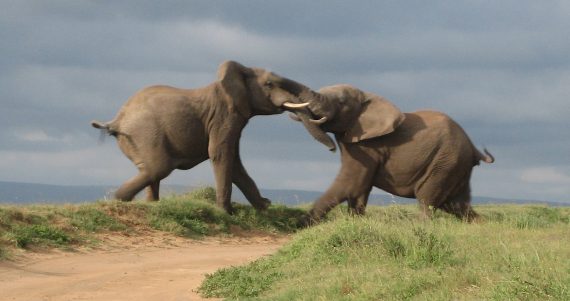 A new ABC News/Washington Post poll shows that the GOP is continuing to be punished badly, and to a far greater degree than other Washington players, in connection with the ongoing shutdown/debt ceiling standoff:
A new Washington Post-ABC News poll finds nearly three quarters of Americans disapprove of the way Republicans in Congress are handling negotiations over the budget (74 percent), up from 63 percent since the start of the shutdown after hitting 70 percent last week. Disapproval of congressional Democrats has also risen by a smaller amount — 56 to 61 percent — since the shutdown began, owing in large part to greater approval among fellow Democrats.

Political independents are the most frustrated: 58 percent of independents disapprove of Obama, 68 percent are unhappy with congressional Democrats and 76 percent disapprove of congressional Republicans.

President Obama and Democrats fare better, but are both clearly negative. After a brief uptick last week, Obama's ratings for handling budget negotiations are once again clearly negative, with 42 percent now approving and 53 percent disapproving. Obama now stands essentially where he did two weeks ago, when 41 percent approved and 50 percent disapproved of his handling of budget talks.
This chart tells the tale:
Perhaps even more troubling for the GOP is the fact that the ongoing crisis is unveiling sharp divides within the party itself that, potentially do not bode well going forward:
Republicans are suffering from a continued weakness among fellow partisans, with 49 percent of self-identified Republicans approving and 47 percent disapproving of the job their party's members of Congress are doing. Democrats are far less mutinous. Over six in 10 Democrats approve of the job their members are doing, and over seven in 10 Democrats approve of Obama.

Even among Republicans who approve of their leaders, intensity is lacking. Just 27 percent of Republicans "strongly approve" of Republicans in Congress' handling of budget negotiations. That compares with 48 percent strong approval of Obama among Democrats.

An ideological split within the GOP accounts for the soft ratings for Republicans among their own party members. Some 63 percent of Republicans who describe themselves as "very conservative" approve of their members of Congress, using two weeks of combined polls. But approval falls below half among Republicans who are just "somewhat conservative," with 48 percent approving and 49 percent disapproving.
Assuming we get out of this utter mess with a deal that makes nobody happy, which is both the historical norm and likely the only thing that could pass at this late hour, the GOP's next task is going to be finding a way to heal the divisions that the last month has laid bare between the Tea Party, GOP "moderates," and those conservatives who recognize the difference between rhetoric and reality. These numbers suggest that it won't be easy at all.