Poll: Obama A Better President Than Bush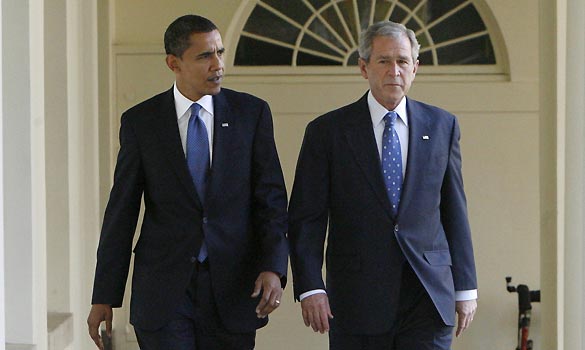 President Obama's poll numbers are sinking, but they're still not low enough to make people think he's worse than his predecessor:
As low as President Barack Obama's approval ratings might sink, Americans say he's at least better than former President George W. Bush, a new poll shows.

In fact, 48 percent of respondents said that Obama is a better president than Bush, says a Thursday Time poll. Only 37 percent think that Bush performed better than Obama, while 7 percent put their performances at roughly equal.
So, the answer to those "Miss Me Yet?" billboards that you sometimes see is a pretty clear no.