Poll: Voters Disapprove Of Obama's Exercise Of Executive Privilege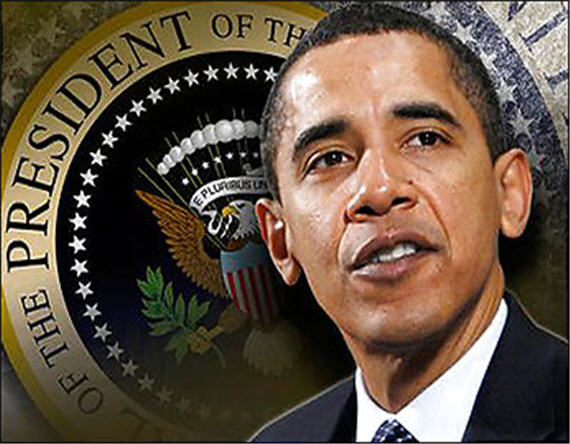 The Hill is out this morning with a new poll on the President's decision last week to utilize Executive Privilege to block the production to Congress of certain documents related to Operation Fast and Furious, and it shows that the public by and large disapproves of the move:
A clear majority of likely voters believes President Obama has exercised his executive power inappropriately — particularly in blocking the release of documents relating to Operation Fast and Furious, according to a new poll for The Hill.

(…)

The Hill Poll found that likely voters disapproved by an almost 2-to-1 margin of Obama's assertion of presidential power in the case. Overall, 56 percent of voters disapproved of his action, while only 29 percent approved.

Democrats have accused Issa of waging a partisan campaign that has no real purpose save for embarrassing Obama and Holder.
Issa has always denied his pursuit of Holder is politically driven.

"Our purpose has never been to hold the attorney general in contempt," he said last week. "Our purpose has always been to get the information the committee needs to complete its work — that it is not only entitled to do, but obligated to do."

White House spokesman Jay Carney told reporters that "the assertion of privilege has to do with the absolute necessity of retaining the executive branch's independence."

The defense is not proving an easy sell with voters, particularly independents.

Sixty-one percent of independents said they disapproved of the president's actions, and just 25 percent approved. Among Republicans, opposition to the president's use of executive privilege was more entrenched at 78 percent.

Even 28 percent of Democrats, and 30 percent of self-identified liberals disapproved of Obama's position.

The margins were slimmer, but still significant, when voters were asked whether they believed Obama had, in general, used executive power appropriately or inappropriately.

Fifty-two percent said Obama had used his executive authority inappropriately, while 43 percent backed the president.
There's also some bad news for Congress in connection with this whole matter, but the public doesn't appear to be quite as upset with them as they are with the President's decision to block certain documents from being made public:
By a 7-point margin — 48 percent to 41 percent — likely voters said Congress had been obstructionist toward the president. Independents sided with Obama by a margin of 13 points, 51 percent to 38 percent.

Giving added succor to the Obama reelection campaign, voters said, albeit by a narrow 43 percent to 38 percent margin, that he has been better than Congress at addressing the challenges facing the nation. While conservatives and liberals split in predictable ways, moderates favored Obama by a full 15 points.
Also interesting, and with possible implications for November, is the fact that the public doesn't seem to be very enamored of divided government at the moment, with strong pluralities across all demographic groups saying that they prefer a single party to control Congress and the White House. Whether this lasts, and who it benefits in November, are things that remain to be seen.
It's not entirely surprising that the public would view the exercise of Executive Privilege negatively, such broad assertions of Presidential power that seem to be for nothing but the purpose of preventing information that may be embarrassing to the Administration from becoming public. It seems unlikely to me that all of this will become a huge issue in the election, though. The public remains focused like a laser beam on jobs and the economy, and that's where the candidates need to be staying as well. Mitt Romney, for example, has said very little about Fast & Furious and has left that matter to Congress where it belongs. President Obama has also been quiet about this issue. Whether that continues depends, of course, on how much of a showdown this develops into. Personally, notwithstanding all the partisanship, I'm still expecting to see this dispute over documents resolved before it goes much further.