Puerto Rico Death Toll From Hurricane Maria Much Higher Than Officially Reported
A new study suggests that the death toll in Puerto Rico from Hurricane Maria was much higher than previously reported.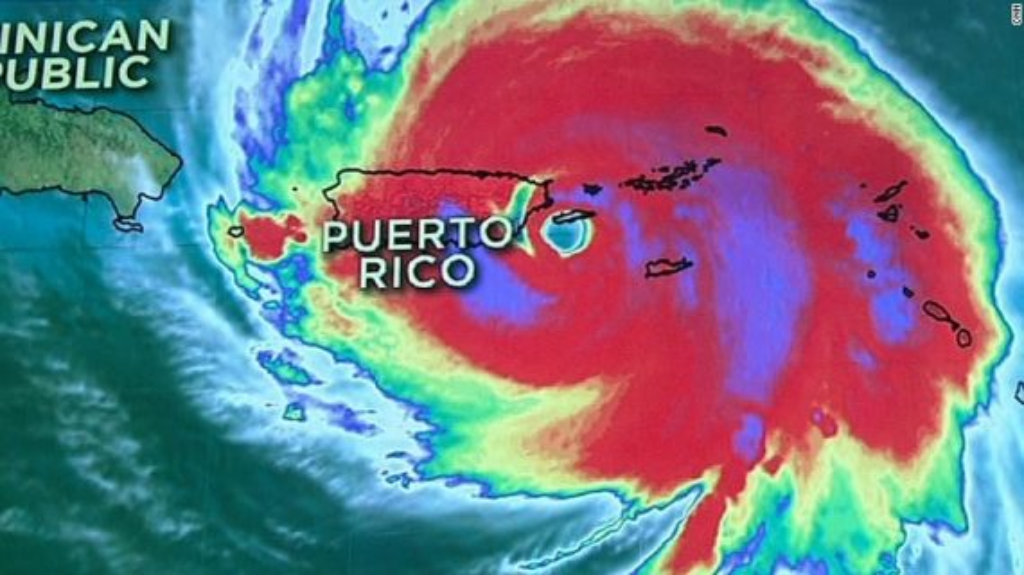 A new study indicates that more than 4,600 people died when Hurricane Maria struck Puerto Rico last September, far more than official death toll projections have indicated:
At least 4,645 people died amid the devastation wrought by Hurricane Maria in Puerto Rico — more than 70 times the official government death toll of 64, according to a new study from Harvard University.

Locals, journalists and public health experts have for months questioned the government estimate of deaths from the storm, which caused more than $90 billion in damage.

President Donald Trump, however, said in October that Puerto Rico officials should be "very proud" of the low death toll.

The study, published Tuesday in the New England Journal of Medicine, is based on household surveys of more than 3,000 homes in the territory, where researchers found a boom in the mortality rate between late September and late December 2017.

The authors of the study, which was largely funded by the Harvard T.H. Chan School of Public Health, described the official death count as a "substantial underestimate" and called it evidence of the "inattention of the U.S. government to the frail infrastructure of Puerto Rico."

"The timely estimation of the death toll after a natural disaster is critical to defining the scale and severity of the crisis and to targeting interventions for recovery," they wrote.

Researchers found that "interruption of medical care was the primary cause" of the high mortality rate that came after the storm made landfall.

With the 2019 hurricane season in swing, the authors also urged chronically ill patients, communities and health care providers to develop contingency plans for future disasters.
For reference, Hurricane Katrina resulted in the death of 1,833 people, according to reports provided by the Federal Emergency Management Agency and other authorities. If this estimate is even close to being accurate, it would mean that the toll on Puerto Rico alone would far surpass the Katrina total and would make Maria one of the worst natural disasters in American history. The estimate itself is based on both an examination of official records and on an island-wide survey conducted in the past several months aimed to uncoverings deaths related to Hurricane Maria that may have gone unreported or may have been attributed to other causes. This likely includes deaths in hospitals resulting from the fact that the facilities lacked power for an extended period of time, as well as other deaths that may have been attributed to the things such as heat or other causes. Clearly, though, if these are deaths that could have been prevented if the storm had not hit the island, there's no reason why they should not be included in the final total.
This report comes, of course, at a time when the impact of Maria in both Puerto Rico and the Virgin Islands has largely slipped from public attention. While much of the nation has moved on, it's clear from even current reporting that it will be several years at least before either of these American territories are able to recover from the damage that was inflicted upon them by this storm. It also comes at a time when Congress is set to return to Washington and deal with requests for additional disaster funding for both locations. Whether they'll authorize it is, apparently, still an open question. All of this while thousands of people remain without power and transportation outside of major cities like San Juan remains difficult.