Racial Equity and America's Roads
A new initiative aims to right decades-old wrongs.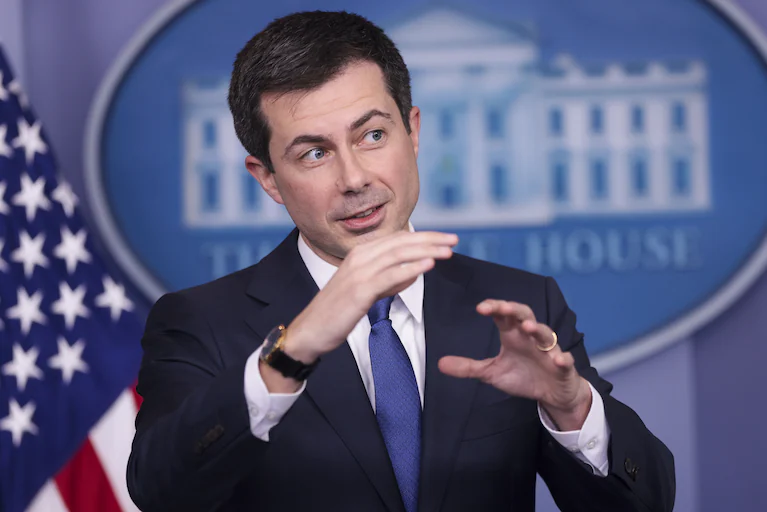 The NPR headline "Pete Buttigieg launches $1B pilot to build racial equity in America's roads" certainly did its job in capturing my attention. What, after all, do roads have to do with racial equity? The actual project, though, seems quite reasonable:
Transportation Secretary Pete Buttigieg on Thursday launched a $1 billion first-of-its-kind pilot program aimed at helping reconnect cities and neighborhoods racially segregated or divided by road projects, pledging wide-ranging help to dozens of communities despite the program's limited dollars.

Under the Reconnecting Communities program, cities and states can now apply for the federal aid over five years to rectify harm caused by roadways that were built primarily through lower-income, Black communities after the 1950s creation of the interstate highway system.

New projects could include rapid bus transit lines to link disadvantaged neighborhoods to jobs; caps built on top of highways featuring green spaces, bike lanes and pedestrian walkways to allow for safe crossings over the roadways; repurposing former rail lines; and partial removal of highways.
It's not so much that the roads are inequitable but that their construction had racially disparate impacts, whether because planners intentionally ran them through Black neighborhoods or simply didn't consult Black community leaders in the process and discounted their interests. (Indeed, I wrote about this at some length last November in "Buttigieg and Critical Road Theory" but the headline didn't evoke that memory.)
And, while a billion dollars sounds like a lot—cue your Dr. Evil voice—it's likely not nearly enough to fix this problem. Hence, the "pilot."
Still, the grants, being made available under President Joe Biden's bipartisan infrastructure law, are considerably less than the $20 billion the Democratic president originally envisioned. Advocacy groups say the money isn't nearly enough to have a major impact on capital construction for more than 50 citizen-led efforts nationwide aimed at dismantling or redesigning highways — from Portland, Oregon, to New Orleans; St. Paul, Minnesota; Houston; Tampa, Florida; and Syracuse, New York.
You will be shocked to learn that this is controversial and being politicized:
Meanwhile, some Republicans, including possible 2024 presidential contender Florida Gov. Ron DeSantis, have derided the effort as the "woke-ification" of federal policy, suggesting political crosswinds ahead in an election season.

"Transportation can connect us to jobs, services and loved ones, but we've also seen countless cases around the country where a piece of infrastructure cuts off a neighborhood or a community because of how it was built," said Buttigieg, who was announcing the pilot program later Thursday in Birmingham, Alabama. He described Reconnecting Communities as a broad department "principle" — not just a program — to address the issue with many efforts underway.

"This is a forward-looking vision," Buttigieg said. "Our focus isn't about assigning blame. It isn't about getting caught up in guilt. It's about fixing a problem. It's about mending what has been broken, especially when the damage was done with taxpayer dollars."

The Transportation Department has aimed to help communities that feel racially harmed by highway expansions, with the Federal Highway Administration last year taking a rare step to pause a proposed $9 billion widening project in Houston, partly over civil rights concerns. That move likely spurred action in other places such as Austin, Texas, where environmental and racial justice groups recently filed a lawsuit to force the Texas transportation agency to better lay out the impacts of a proposed highway expansion there.

Buttigieg drew fire from some Republicans earlier this year when he said the federal government had an obligation to address the harms of racist design in highways. "There's trees they're putting in, they're saying that highways are racially discriminatory. I don't know how a road can be that," DeSantis said in February, dismissing it as "woke."
So, that's not an unreasonable initial reaction. But it's an unserious response once the issue is explained.
One can still differ on how much money solving this problem is worth compared to other priorities. But that infrastructure projects have typically had a negative impact on the poor side of town—and just generally have negative externalities that weren't considered in the initial planning—is hardly controversial.