Religious Liberty For Christians Only?
A death penalty case from Alabama raises First Amendment issues that the Supreme Court chose to brush aside.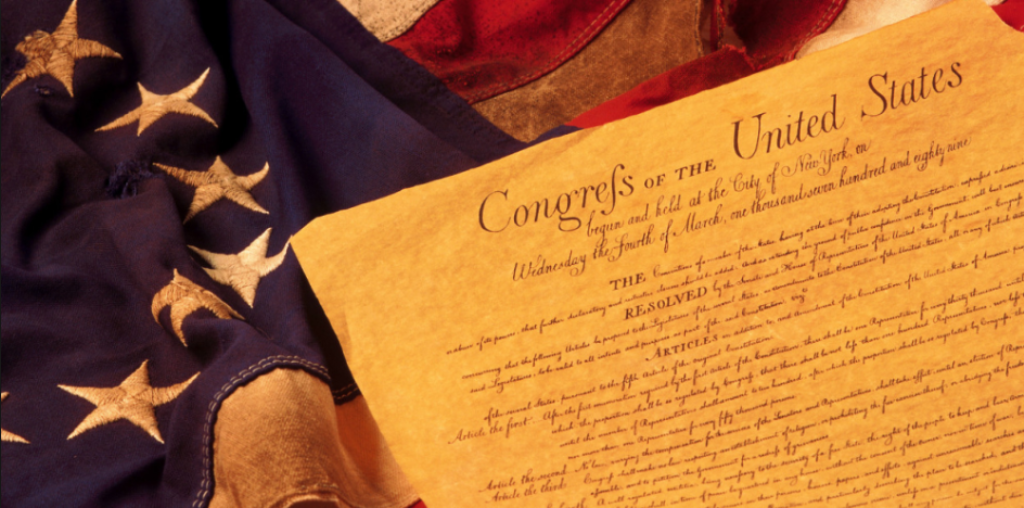 As James Joyner noted earlier today, yesterday the state of Alabama executed Domineque Ray for a murder in a case that was questionable to say the very least, including the question of whether or not he had received adequate assistance of counsel at trial and during sentencing. The execution, though, came after a last-minute ruling from the U.S. Supreme Court refused to stay the execution due to the fact that the state, which allows a Christian Minister to be present in the death chamber when an inmate is executed, refused to allow Ray, a Muslim, have an Imam at his side when he was put to death:
WASHINGTON — The Supreme Court on Thursday allowed the execution of a Muslim inmate in Alabama whose request that his imam be present had been denied.

The vote was 5 to 4, with the four more liberal members of the court in dissent.

The majority offered little reasoning but said that the inmate, Domineque Ray, had waited too long to object. Justice Elena Kagan, writing for the dissenters, said the majority was "profoundly wrong."

Under Alabama's policy, she wrote, "a Christian prisoner may have a minister of his own faith accompany him into the execution chamber to say his last rites."

"But if an inmate practices a different religion — whether Islam, Judaism or any other — he may not die with a minister of his own faith by his side," Justice Kagan wrote.

"That treatment goes against the Establishment Clause's core principle of denominational neutrality," she added, referring to the clause of the First Amendment that bars the government from favoring one religious denomination over another.

A federal appeals court had issued a stay of execution on Wednesday, saying that excluding the imam while routinely allowing a Christian chaplain to be present raised serious questions about religious discrimination.

Mr. Ray was originally scheduled to be executed at 6 p.m. Thursday for the 1995 rape, robbery and murder of Tiffany Harville, 15, in a cotton field outside Selma. His lawyer, Spencer Hahn, said at 10:20 p.m. that Mr. Ray had been killed.

As his execution date neared, Mr. Ray told prison officials that he sought, as the appeals court put it, "spiritual guidance and comfort from a cleric of his own faith."

The officials said Mr. Ray's imam could visit him shortly before the execution and observe it from a viewing room. But they would not allow the imam into the execution chamber.

The chaplain was allowed to be present, the officials went on, because he was an employee of the prison system who was "a member of the execution team" and was "familiar with the technicalities of the execution protocol," having attended almost every execution in the state since 1997. The chaplain kneels and prays with inmates who seek pastoral care, the officials said. After considering Mr. Ray's request, prison officials agreed to exclude the chaplain. But they said allowing the imam to be present raised unacceptable safety concerns.

A unanimous three-judge panel of the United States Court of Appeals for the 11th Circuit, in Atlanta, stayed the execution, saying Mr. Ray had presented "a powerful Establishment Clause claim."

"We are exceedingly loath to substitute our judgment on prison procedures for the determination of those officials charged with the formidable task of running a prison, let alone administering the death penalty in a controlled and secured manner," Judge Stanley Marcuswrote. "Nevertheless, in the face of this limited record, it looks substantially likely to us that Alabama has run afoul of the Establishment Clause of the First Amendment."
Ostensibly, the Court denied Ray's request for a stay in no small part because of the fact that it came at the last minute in a case that has been pending since the crime was committed in 1995. To be sure, the Federal Courts are full of examples of prisoners and their attorneys who use dilatory motions that have little basis in fact and law to delay the inevitable, or raising issues that arguably should have been raised years before or which at least in theory had been dealt with in previous proceedings in the case. In death penalty cases, these types of motions inevitably make their way to the Supreme Court, typically at the last minute just prior to a scheduled execution, a scenario that gives Justices precious little time to consider what can quite literally be considered issues of life and death. As a result, the Supreme Court has made it increasingly clear in recent years that it intended to place limits on these practices and that its patience for these last-minute motions was growing thin.
While there may be some merit in this position, it seems obvious that treating all of these last-minute motions in this matter risks missing out on addressing what is a clearly serious issue. In this case, that issue involves not just the death penalty but the First Amendment rights of someone who, in this case, was simply asking that they be allowed to have at their side a faith leader from their faith rather than a Christian minister who just happens to be a prison employee. Rather than consider that issue carefully, though, the Justices chose to view Ray's case as another example of the aforementioned dilatory motion that I wrote above despite the fact that it raises serious Constitutional issues that clearly deserved a more thorough hearing than the Justices gave to it.
Justice Elana Kagan put it this way in her dissent, which was joined by the Court's liberals:
"The clearest command of the Establishment Clause," this Court has held, "is that one religious denomination cannot be officially preferred over another." Larson v. Valente, 456 U. S. 228, 244 (1982). But the State's policy does just that. Under that policy, a Christian prisoner may have a minister of his own faith accompany him into the execution chamber to say his last rites. But if an inmate practices a different religion—whether Islam, Judaism, or any other—he may not die with a minister of his own faith by his side. That treatment goes against the Establishment Clause's core principle of denominational neutrality. See, e.g., Epperson v. Arkansas, 393 U. S. 97, 104 (1968) ("[Government] may not . . . aid, foster, or promote one religion or religious theory against another"); Zorach v. Clauson, 343 U. S. 306, 314 (1952) ("The government must be neutral when it comes to competition between sects").

To justify such religious discrimination, the State must show that its policy is narrowly tailored to a compelling interest. I have no doubt that prison security is an interest of that kind. But the State has offered no evidence to show that its wholesale prohibition on outside spiritual advisers is necessary to achieve that goal. Why couldn't Ray's imam receive whatever training in execution protocol the Christian chaplain received? The State has no answer. Why wouldn't it be sufficient for the imam to pledge, under penalty of contempt, that he will not interfere with the State's ability to perform the execution? The State doesn't say. The only evidence the State has offered is a conclusory affidavit stating that its policy "is the least restrictive means of furthering" its interest in safety and security. That is not enough to support a denominational preference.

(…)

Ray has put forward a powerful claim that his religious rights will be violated at the moment the State puts him to death. The Eleventh Circuit wanted to hear that claim in full. Instead, this Court short-circuits that ordinary process—and itself rejects the claim with little briefing and no argument—just so the State can meet its preferred execution date. I respectfully dissent.
As the Editors at the The New York Times put it, it's enough to make one wonder if religious freedom, in the eyes of this Supreme Court, is for Christians only. The argument that the minister was allowed in the death chamber because he is a prison employee seems like a fairly flimsy one to say the least. If security is a concern, then the prison where the execution is being conducted can surely provide whatever additional security they feel is necessary under the circumstances. Alternatively, the state could provide appropriate training for ministers of other faiths who would be willing to serve the role under appropriate circumstances. Denying someone who is going to die the counseling of a minister of their faith during their last moments of life seems particularly unjust.