Report: Wisconsin Supreme Court Justice Attacked Fellow Justice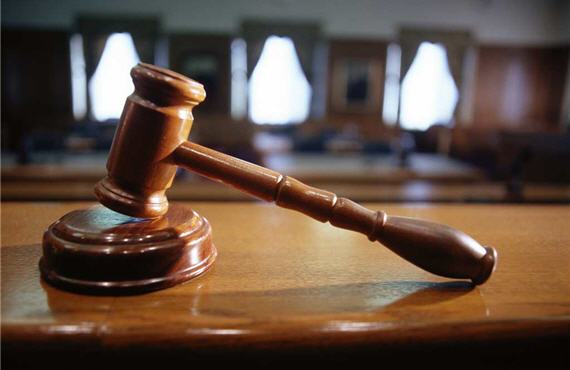 A rather odd report out of Wisconsin:
Wisconsin Supreme Court Justice David Prosser allegedly grabbed fellow Justice Ann Walsh Bradley around the neck in an argument in her chambers last week, according to at least three knowledgeable sources.

Details of the incident, investigated jointly by Wisconsin Public Radio and the Wisconsin Center for Investigative Journalism, remain sketchy. The sources spoke on the condition that they not be named, citing a need to preserve professional relationships.

They say an argument that occurred before the court's release of a decision upholding a bill to curtail the collective bargaining rights of public employees culminated in a physical altercation in the presence of other justices. Bradley purportedly asked Prosser to leave her office, whereupon Prosser grabbed Bradley by the neck with both hands.

Justice Prosser, contacted Friday afternoon by the Center, declined to comment: "I have nothing to say about it." He repeated this statement after the particulars of the story — including the allegation that there was physical contact between him and Bradley — were described. He did not confirm or deny any part of the reconstructed account.

Bradley also declined to comment, telling WPR, "I have nothing to say."

The sources say Capitol Police Chief Charles Tubbs was notified of the incident. One source says Tubbs came in to meet with the entire Supreme Court about this matter. Tubbs, contacted by Wisconsin Public Radio, declined to comment.

Sources also say the matter was called to the attention of the Wisconsin Judicial Commission, which investigates allegations of misconduct involving judges. James Alexander, executive director of the commission, said Friday that "we can neither confirm nor deny" that the incident was under investigation. "The commission hasn't given me any authority to make any confirmation."

Amanda Todd, spokesperson for the court, sent an email to the full court on Friday afternoon informing them of the Center's media inquiries on the matter. Reporters also contacted each justice individually. As of the end of day Friday, none of the justices had commented.

The Journal Sentinel reached out to all of the justices Saturday. Neither Bradley nor Prosser returned calls, and the other five justices either didn't return calls or declined to comment.
Given that Wisconsin remains a political spark point, I doubt this is the last we'll hear about this. What the truth might be is, of course, a different question.
Note: The original version of this post incorrectly identified Prosser as Chief Justice