Republican Bill Could Eliminate Most Economic Statistics
A new GOP would make it very difficult to get a good read on the state of the nation's economy.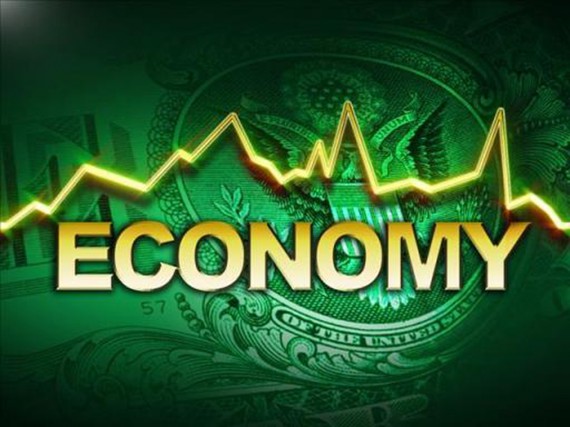 A new bill meant to target what some on the right consider "intrusive" Census surveys could have the effect of making it impossible for the Federal Government from gathering the data behind most of the well-known economic statistics:
WASHINGTON — A group of Republicans are cooking up legislation that could give President Barack Obama an unintentional assist with disagreeable unemployment numbers — by eliminating the key economic statistic altogether.

The bill, introduced last week by Rep. Jeff Duncan (R-S.C.), would bar the U.S. Census Bureau from conducting nearly all surveys except for a decennial population count. Such a step that would end the government's ability to provide reliable estimates of the employment rate. Indeed, the government would not be able to produce any of the major economic indices that move markets every month, said multiple statistics experts, who were aghast at the proposal.

"They simply wouldn't exist. We won't have an unemployment rate," said Ken Prewitt, the former director of the U.S. Census who is now a professor of public affairs at Columbia University.

"I don't know how the market reacts if there is suddenly no unemployment rate at the start of the month," Prewitt said. "How does the market react if we don't have a GDP [gross domestic product]?"

"Do they understand that these data that the Census Bureau collects are fundamental to everything else that's done?" asked Maurine Haver, founder of business research firm Haver Analytics and a past president of the National Association for Business Economics. "They think the country doesn't need to know how many people are unemployed, either?"

A spokesman for Duncan declined to explain why the congressman wants to eliminate such data or even whether he understands that the data would be compromised by his bill, which has 10 co-sponsors.

But the proposed Census Reform Act is explicit in its intent to end nearly every survey the Census conducts, mandating the "repeal" of the nation's agricultural census, economic census, government census and mid-decade census. It would also bar the bureau from carrying out the American Community Survey (ACS), which the House voted last year to end, although the Senate let that measure die.
Dylan Matthews explains some of the consequences that could develop if this bill actually became law:
It's hard to overstate the loss of knowledge that this bill would bring about. We wouldn't know the unemployment rate or how many people are working. We wouldn't know how many people are in the workforce, or enrolled in school, or retired. We wouldn't know how much people are earning, or how many are in poverty. We wouldn't know how many people are robbed or assaulted each year.

This has a concrete impact on government spending. Andrew Reamer, a Census expert, estimated in a paper for the Brookings Institution that $416 billion in federal spending rides on the American Community Survey alone. Almost two-thirds of that is Medicaid spending, which is distributed to states based on per capita income figures computed from the ACS. But tens of billions of dollars in highway money, Section 8 housing grants and special education funding rides on the ACS too. It's unclear how that $416 billion could be spent absent the data the ACS provides, and which Duncan seeks to ban.
What this is really all about isn't the GDP and unemployment reports, of course, but the American Community Survey, and ongoing statistical survey of American households that his sent to a representative sample of households on a monthly basis. It measures a wide variety of demographic statistics for the stated purpose of assisting the Federal Government, along with state and local governments, in allocating resources. Like the decennial Census, it is mandatory in that someone who receives the survey and doesn't respond to it, they could be subject to a fine, although I honestly can't say that it's likely worthwhile for Federal Authorities to actually pursue one of those types of cases. Many on the right view the ACS, and indeed anything in the decennial Census beyond identifying how many people live at a given location, to be overly intrusive and it's been the subject of attacks like this in the past. Mostly recently, last year when the House passed a bill to eliminate it that died in the Senate. Which is precisely what will happen to this bill if it gets that far.
What's not understandable is why Duncan would write legislation that is so broad that it wouldn't just attack the ACS but also a wide variety of government statistics that government at all levels, academics, and private industry rely upon. What is the value of not having this information? I just don't get it.