Republican Congressman Who Backed Trump Indicted On Securities Fraud Charges
New York Congressman Chris Collins, who was the first Congressman to endorse President Trump, has been indicted for what amounts to one of the dumber and most obvious cases of securities fraud ever seen.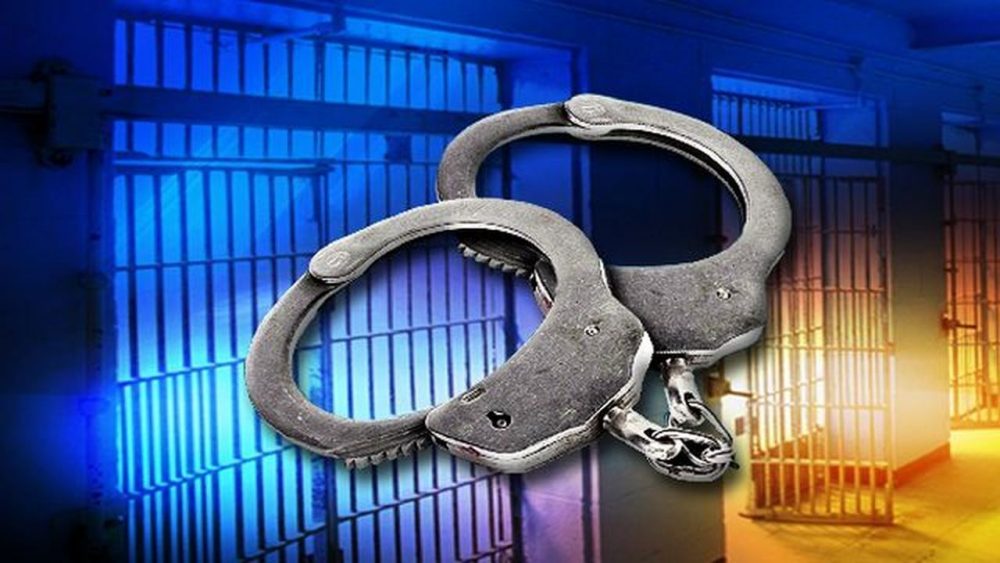 Chris Collins, a Republican Congressman from New York who was the first Member of Congress to back Donald Trump's bid for the Republican nomination for President, has been arrested and charged with wide-ranging securities fraud:
Representative Chris Collins, a New York Republican who was one of President Trump's earliest and most vocal supporters, was charged with insider trading on Wednesday. He was accused of having sold his stock in an Australian pharmaceutical company before the results of one of its failed drug tests became public, federal prosecutors said.

The charges against Mr. Collins stem from his involvement with Innate Immunotherapeutics Limited, a drug maker based in Sydney, Australia, whose primary business was the research and development of a medication designed to treat a form of multiple sclerosis, according to an indictment.

Mr. Collins, 68, was attending the Congressional Picnic at the White House in June 2017 when he received a private email from the company's chief executive that a test for a potentially lucrative experimental drug had failed, the indictment said. Fifteen minutes later, the congressman, who sat on the firm's board of directors and was one of its largest shareholders, called his son, Cameron Collins, who sold his shares in the company, avoiding losses of more than $570,000, the indictment said. Mr. Collins did not sell his own shares, the indictment said.

"We will answer the charges filed against Congressman Collins in court and will mount a vigorous defense to clear his good name," Mr. Collins' lawyers, Jonathan Barr and Jonathan New, said in statement. "It is notable that even the government does not allege that Congressman Collins traded a single share" of the company's stock.

According to a federal indictment, Innate Immunotherapeutics' chief executive, Simon Wilkinson, sent the email to the company's board of directors, including Mr. Collins, at 6:55 p.m. on June 22, 2017, explaining that the test for the drug, known in its trial stage as MIS416, had failed.

Mr. Collins, prosecutors say, was attending the Congressional Picnic at the White House at the time. Fifteen minutes later, the indictment said, he wrote back to Mr. Wilkinson, saying, "Wow. Makes no sense. How are these results even possible???"

Phone records included in the indictment show that Mr. Collins immediately called his son, missing him six times before they had a brief conversation. Prosecutors contend that it was during that conversation that Mr. Collins told his son about the failed drug test. The following morning, at 7:42 a.m., the indictment said, Cameron Collins placed an online order with his brokerage firm, selling more than 16,500 shares of Innate Immunotherapeutic stock.

Later that day, prosecutors said, Cameron Collins, 25, placed 17 more orders to sell the stock. Three days later, he placed an additional 36 sell orders. He also passed the tip on to others including his fiancée, who was not named in the indictment, and his fiancée's father, Stephen Zarsky, 66, who was also charged.

On June 27, 2017, the day after Cameron Collins made his last trades selling Innate Immunotherapeutic stock, news of its failed drug test became public and the stock plummeted by more than 90 percent.

Prosecutors said that Representative Collins took steps to hide his involvement in the sale of the stock. For example, on June 28, 2017, one of his staff members issued a statement denying he had personally sold any shares and asserting his son had only sold shares after a halt on the trading of the stock had been lifted, a move that caused him "substantial financial loss." Prosecutors said that the statement was "written in a manner designed to mislead the public."

(emphasis mine)
Congressman Collins, who has been a Member of Congress since being elected to his current seat in 2012, was the first Member of Congress to endorse Donald Trump and has frequently appeared on cable news as an advocate for Trump both during the campaign and since he took office in 2017. As the highlighted portion quoted above notes, the allegations against him basically amount to the allegation that he received confidential information about the company on whose board he had served and that he passed this information along to his son, who then proceeded to sell all of his stock in the company prior to the time when the news in question became public and the stock plummeted in value. Based on the allegations, this seems like a clear case of insider trading in that Collins was in possession of information about a publicly traded company that he knew, or should know, would adversely impact its stock price and that he passed on that information to others who then acted on that information to their advantage. This is about as cut-and-dry a case of insider training as you can make out and, if true, would seem to make the outcome of the case inevitable.
Moreover, I tend to agree with one legal analyst on CNN who called it the dumbest insider trading scheme he'd ever seen:
CNN legal analyst on Rep. Collins indictment: 'It's the dumbest insider trading crime I've ever seen' pic.twitter.com/fg0DmMIG2X

— TPM Livewire (@TPMLiveWire) August 8, 2018
Indeed.
For his part, Collins is vowing to fight the charges:
Attorneys for Rep. Collins: "We are confident he will be completely vindicated and exonerated. Congressman Collins will have more to say on this issue later today." https://t.co/8dDYzUWRzp pic.twitter.com/66Nl1SQTkJ

— NBC News (@NBCNews) August 8, 2018
Chris Collins declares his innocence, attorneys say in a statement that they "will mount a vigorous defense to clear his good name. It is notable that even the government does not allege that Congressman Collins traded a single share of Innate Therapeutics stock."

— Manu Raju (@mkraju) August 8, 2018
Certainly, Collins is to be considered innocent until proven guilty beyond a reasonable doubt, but the indictment certainly seems like an open and shut case of securities fraud and insider trading. As I noted above, he came into possession of confidential information and passed that information along to his son in violation of the law. At the very least, this seems like an open and shut case of conspiracy to commit securities fraud. As for the defense's statement that Collins didn't sell a single share of Innate stock on his own, that issue is addressed in the indictment. For one thing, the indictment notes that Collins was already under investigation by the House Ethics Committee in connection with his purchase of the stock and was well aware that selling at that point would have made his case far more serious. Additionally, unlike his son, Collins's shares in the company were held through an Australian brokerage house and Australian authorities had already placed a hold on trading of Innate stock prior to the time Collins he received the news about the failure of the test of the new drug. Finally, the fact that Collins didn't sell any of his own shares is irrelevant since the relevant laws also make it a crime to pass on insider information to others who ultimately do act on it. Based on this, Collins would seem to find himself in a very precarious position.
Here's the indictment:
United States v. Collins Et Al by Doug Mataconis on Scribd