Republican Recovery
Further musings on the future of the Grand Old Party.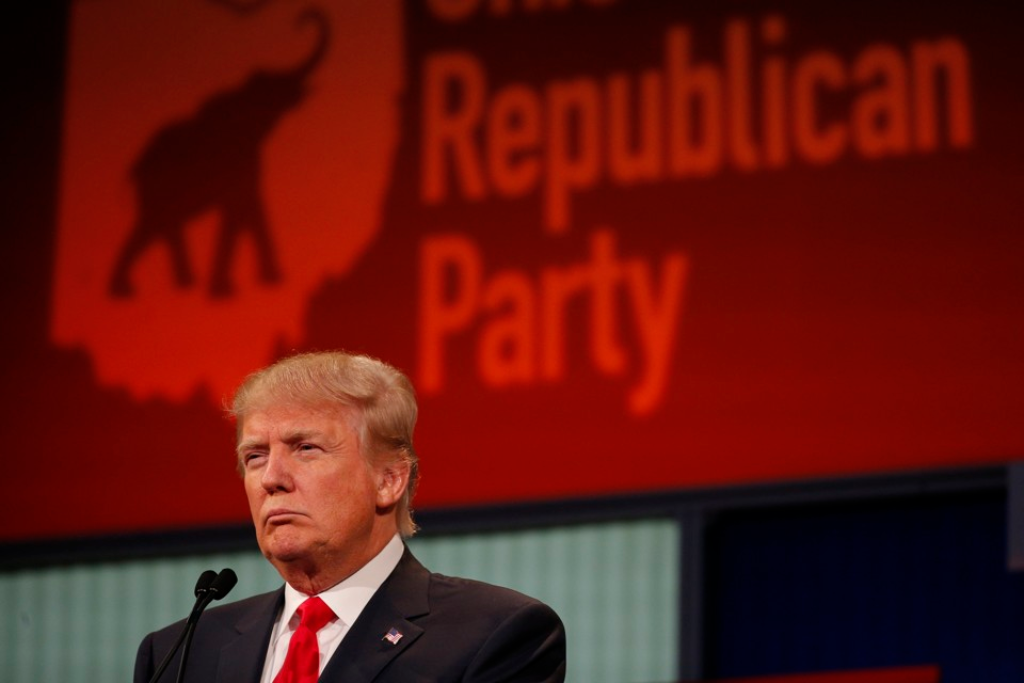 In the subheading of yesterday morning's post "The Republican Party's Shame," I observe, "The Party of Lincoln went over the cliff like lemmings in support. It's tough to see how they recover." Steven Taylor rejoined that "The Republicans are Going Nowhere" because the structures of our electoral system give them little incentive to reform.
Because I didn't actually explain what I meant by the claim in the subhed—which was more a wistfulness for a responsible conservative party than a fully-formed argument— Steven naturally filled in the blanks. There's nothing of substance in his post I disagree with. While he's been somewhat more frustrated than me by the situation, we both agree that it's much easier for Republicans to win the Presidency, the House, and the Senate with less-than-plurality support than it is for Democrats; indeed, the latter is next to inconceivable under the current party alignment.
Yes, Republicans won the White House in 2000 and 2016 despite winning fewer popular votes than the Democratic nominee. In 2016, they did so winning nearly three million fewer votes. And it wouldn't have taken a massive shift in votes for Trump to have been re-elected in 2020 even though his Democratic opponent drew six million more votes.
But, at the same time, we focus on that to the exclusion of the bigger picture. The GOP has become a permanent minority party. It went from winning landslides in most elections from 1968 to 1988 to winning a plurality of the votes only one since. Winning in 2000 and 2016 required the electoral equivalent of drawing an inside straight (and, while Bush won re-election in 2004 fairly comfortably, he wouldn't have been the nominee had he lost in 2000).
While 2020 was closer than the polls showed—and, significantly, didn't produce a blue wave to give Biden strong control of both Houses of Congress—the Upper Midwest swung back Democratic; once-Red Virginia voted Blue for the fourth consecutive cycle; Georgia and Arizona flipped Blue; and Texas and North Carolina were competitive.
Steven is right that it's next to inconceivable that the Republican Party casts off the Trumpers—they're now the strong majority—or that the Romney-Kasich-Hogan wing spins off into a viable new party. But that means, effectively, that the NeverTrump Republicans of today will be like the Reagan Democrats of 1980: part of a realignment.
While I don't expect the Republicans in Deep Red states or districts to be punished for aiding and abetting Trump's assault on our democracy, I think they've sustained long-term damage to their brand that makes it next to impossible to appeal to swing voters in 2024 and beyond. Further, their rank hypocrisy during the Trump era has rendered them ineffective even as an opposition party. They'll be able to do what their power enables them to do in stopping Biden's policy initiatives but they'll have an incredibly tough time mounting a persuasive argument.
We've certainly seen multiple requiems for both of the major parties over the time I've closely followed American politics. Most notably, the Democrats lost every Presidential election between 1968 and 1988 save one (and that was close despite Watergate, stagflation, and a candidate who not only would never been nominated to lead a major party ticket but had the baggage of pardoning Nixon). It took both a new ideological message and a generational talent at the head of the ticket to right the ship.
But I don't see the prospect of anything like that on the horizon for the GOP. For reasons Steven articulated, they don't have reason to think they need to fix anything (except perhaps for nominating a steadier figure than Trump). More importantly, they've more-or-less chased off all the intellectuals. So, likely the best thing they can hope for is to put together a populist message that's less obviously racist in order to peel off more Black and Latino working class men.