The Republicans are Going Nowhere
The party is unlikely to suffer consequences for its anti-democracy actions.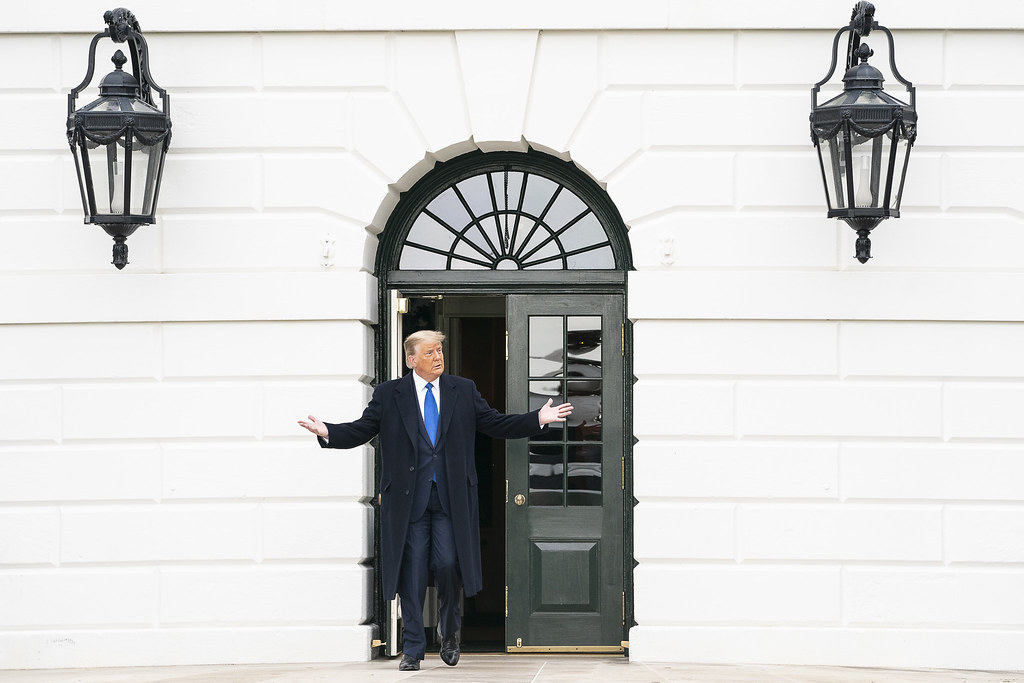 In the sub-heading of one of James Joyner's posts, this morning that rightly underscored the Republican Party's shame, is the phrase "It's tough to see how they recover." The sad truth is, I do not see the party suffering for the blatantly anti-democratic behavior it has displayed. As such, I would say that it is tough to see how the country recovers because we lack that ability to address the truly shameful behavior that we have seen and, moreover, we cannot forget that there is a sizable segment of the population that doesn't see anything shameful here at all.
I cannot stress enough that the only way to truly damage a political party to the point that it either goes away to be replaced by something else, or changes enough that it is recognizably different, is via the ballot box. And as I have been writing for years, well before Trump was even a possibility, is that the entire structure of our democracy is skewed in favor of the Republican Party.
The list is pretty straightforward:
The President can be elected by a clear minority of the population (even this year, one can construct plausible scenarios in which Biden wins by 6 or more millions of votes, and still loses the EC).
The Senate is controlled by states that are structurally predisposed to the Republican Party (off the top of my head, I believe the number is that roughly 17% of the population can control 50%+ of the Senate).
It is possible and happened as recently as 2012 for the Democrats to win the majority of the national vote, but not win control of the Chamber (in that year they won 50.6% of the vote, but only 46.2% of the seats. This is the result of a number of factors including a too-small chamber relative to the population, geographic sorting, and gerrymandering.
One can argue, as many have, that all the above are the rules of the game, and if Democrats want to govern they need to simply work harder and find a way to be more competitive than the Republicans. While there is some truth to the notion that, say, smarter/more strategic candidate selection can overcome the Electoral College disadvantage, there is no "working harder" to fix the Senate problem, or the structural advantage that the GOP has in House races (which translates, into a rough 4%+ bonus in seats over votes).
As such, I see no pending punishment for the Republican Party for the misdeeds that many of us see and that history will record, but that large numbers of GOP voters are currently supporting.
If we had a more reasonable electoral system, I think we would, in fact, see a split on the right into two parties (and splits on the left as well, but that is a different discussion). We are already seeing the fault lines. Seventy members of the House GOP caucus did not sign on to support the Paxton lawsuit before the Supreme Court. That cleavage might represent the difference between the Trumpist Republicans and the Romney types. There are also the Never-Trump Republicans who would prefer a home other than abstaining or dwelling uncomfortably with the Democrats.
The problem is: for the non-Trumpist Republicans to break off to form their own party means, given our electoral system, losing elections and fading into oblivion. Also, depending on the size of the split and the geographic location of the contests, this could lead to more Democratic election victories, which the non-Trumpists may still not be willing to help come to fruition.
In other words: breaking away from the GOP and creating a new party likely ends in electoral defeat for the break-aways, and the election of the party whose policy preferences the break-aways likely still don't want.
The incentives for break-away, therfore, are low.
Now, yes, a massive break-away would force the GOP's hand to find a way to bring that group back into the fold, lest the fissure on the right lead to Democrats gaining too much ground,
But, again, such a division would have to be large enough to matter. A small fissure might not affect, for example, Republican control of the Senate at all. And there days as long as the Republicans control the Senate, they are going to be content to continue to play the game as they have been.
All this talk of splits is also a bit of fantasy. Yes, there are some ingredients to suggest cleavages on the rights (Romney, Never-Trumpers, the members of the party who have done their jobs post-election in the face of Trump's wrath), but when push has come to shove over the last four years, most of those people have caved. Maybe Trump's obviously anti-democratic behavior will be enough to disgust them into a split, but I wouldn't hold my breath. Ever since Trump was nominated, the courage of Republicans vis-a-vis Trump has largely receded (see, e.g., Graham, Lindsey).
The bottom line is that in a representative democracy, the chief motivator for politicians is election and re-election. And right now there appear to be no electoral incentives for Republican officer-holders to break with the broader party. As such, I fear that the Republicans recover just fine from this episode, if by "recover" one means remaining a central party of American politics and government.
The real question, therefore, is the degree to which the country can recover from all of this. It was already a known quantity that the GOP is collectively less interested in governance than are the Democrats, but now we know that many members of the party are willing to actively subvert democracy to stay in power. This can't enhance the ability of members of Congress to come to compromises on major policy issues.
I fear that the seeds of further public discord have been sown. It will become more difficult to discuss politics with friends, family, and co-workers. People, in general, are going to be even more likely to retreat into their media bubbles. This is not healthy for democracy, or for civic life in general.
Worse, I think that Trump's rhetoric, as now endorsed by a huge chunk of the party, will lead to the radicalization of some citizens who are already primed by their media diet to see all this in extreme terms. I don't want to engage in hyperbolic predictions, but I fear some level of terrorist violence to emerge from all of this.
There are people out there who think that, in fact, the election was stolen from Trump, that Biden and the Democrats want to install Venezuela-style socialism, and that the Second Amendment's main job is to arm citizens to fight tyrants. This confluence of factors cannot end well, but I very much hope I am wrong.
One thing that I do think is certain: the inability of Congress to govern is going to put pressure on Biden, and on all future presidents as long as this pattern is in place, to act unilaterally. We saw it before Trump, with Trump, and we are going to see it after Trump, and I fear it is going to accelerate. Whether a president is the most well-meaning of persons, or the most corrupt, we have seen how hard it is to hold a president to account. The courts can curtail and constrain at times, but I predict an increasingly authoritarian presidency.
In other words, if Congress won't act, somebody will have to, and it has been and will be, the executive that does so. This does not bode well for long-term democratic health. And, again, that pattern did not start with Trump, but Trump demonstrated that impeachment has no teeth and that presidents can do quite a lot (such as reprogramming money towards his wall) that one would have thought was solely the domain of the legislature. Trump also decisively demonstrated that one can flaunt the emoluments clause without consequence.
And before anyone points out DACA and Obama, yes, you are correct. This was an example of the failure of congressional action leading to executive action. Regardless of how one feels about the policy, it is a clear illustration of Congress not addressing a problem and a president finding a way to use his office to accomplish a policy goal, even if it can only last for sure until his term ends.
As a scholar who has studied democratic governance for several decades now, I find all of this unsettling. Indeed, I found all of the Trump administration unsettling, but this current moment may be the worst of it all, because the Republican Party has endorsed blatantly anti-democratic position based on nothing more than the rantings of their leader. That is unnerving because it is so dangerous.
It was bad enough when the GOP was acting like a party that didn't really want to govern. It is substantially worse to see the party embrace a fact-free argument against respecting elections.
So, yes, they will recover because there will be no electoral consequences for their behavior. Indeed, there is a good chance that they will win control of the House in 2022.
Let's not forget: Trump won over 74 million votes last month. Those voters are not going to abandon the GOP because of these shenanigans. They will either ignore it, rationalize it, or praise it. Maybe a handful will wake up to what they are supporting, but it is unlikely because the only other choice they have is the Democrats, and for a variety of reason many of them will find that unacceptable.
I know it isn't the only issue, but institution matter and everything from the basic structure of our government to primaries to single-seat plurality elections all contributes to where we are.
We need reform, but the chances of it happening are slim and so, as I have noted for years, the only other way to get change is crisis, and we seem to be lurking ever closer in that direction.