Republicans Blame Video Games For Mass Shootings
Republicans have come up with a new target to blame mass shootings on, "violent video games."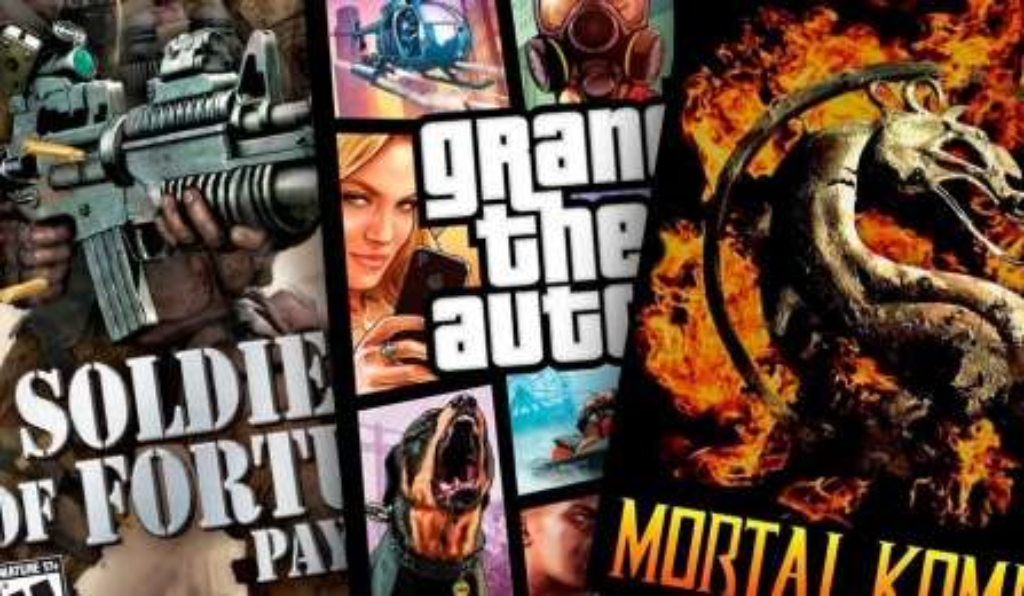 Speaking on television on Sunday just hours after back-to-back mass shootings in El Paso, Texas, and Dayton, Ohio, two top Republican officials sought to shift blame for mass shooting events to violent video games:
Appearing on Fox & Friends on Sunday, Texas Lt. Gov. Dan Patrick wanted to know when the federal government was going to take action against the video game industry, noting that the El Paso shooter's anti-immigrant manifesto made a brief mention of a popular war-based game.

"How long are we going to ignore—at the federal level particularly—where they can do something about the video game industry," Patrick told the Fox hosts. "In this manifesto that we believe is from the shooter, this manifesto where he talks about living out his super-soldier fantasy on Call of Duty. We know the video game industry is bigger than the movie and music industry combined."

While noting that the El Paso shooting should be seen as a "hate crime" as the shooter was obviously targeting immigrants, the lieutenant governor continued to point the finger at both video games and the internet as root causes of these massacres while simultaneously dismissing the need for gun control.

"Why are we allowing young people or anyone to go to a website to learn and be killed and be praised to put this manifesto out," he exclaimed. "Why are we allowing—90 percent of our children is the estimate, between the ages of 12 and 17—watching video games? Again, larger than the music industry and the movie industry combined."

Patrick also suggested that it is the lack of God in Americans' daily lives accounts for mass shootings, asking "what do we expect" when "we continue to only praise God and look at God on a Sunday morning and kick him out of the town square."

Later on, during an appearance on Fox News' Sunday Morning Futures, House Minority Leader Kevin McCarthy (R-CA) also ran with the narrative that video games were a major factor behind the mass shootings.

Bringing up Patrick's remarks, host Maria Bartiromo asked McCarthy: "What are your thoughts on that, in terms of understanding that words matter, and that when we're talking to each other on social media or looking at video games where they're using videos of characters with these weapons, is there a conversation to be had about that, about the tone that this country is using?"

"The idea of these video games, they dehumanize individuals to have a game of shooting individuals and others," the GOP leader replied. "I've always felt that is a problem for future generations and others. We've watched from studies shown before what it does to individuals. When you look at these photos of how it took place, you can see the actions within video games and others."
Here are the remarks by Patrick and McCarthy respectively:
Here's part of Texas Lt. Gov Dan Patrick's appearance on Fox & Friends, where he uses the El Paso shooting to call for federal government intervention in the video game industry, more prayer in schools, and more saluting the flag, among other things. pic.twitter.com/8xqkEyvvH7

— John Whitehouse (@existentialfish) August 4, 2019
This focus on video games is hardly new for Republican politicians and public figures on the right, and in some sense, it has surpassed "mental health" as the first thing that many pundits on the right seek to blame in the wake of a mass shooting event. After the Sandy Hook Elementary School massacre in 2012, the National Rifle Association sought to deflect the overwhelmingly negative coverage it was getting in the wake of the tragedy by bringing up the issue of violent video games, which spokesperson Wayne LaPierre said trained people to be violent killers. Additionally, and with no apparent sense of irony, LaPierre called the makers of these games "a callous, corrupt and corrupting shadow industry that sells and stows violence against its own people." Donald Trump, who at that point was just an angry old man with a Twitter account, agreed:
Notwithstanding the comments from Patrick and McCarthy and the earlier comments by LaPierre and Trump, there is no evidence of any connection between violent video games and these mass shooting events:
Studies have found a surprisingly clear link between violent media and real-world violence. But it's not the link most people expect — for whatever reason, more people playing violent video games is consistently tied to fewer violent acts.

"What we find is pretty much no matter which way you cut it, there always ends up being this inverse relationship where when people are playing these violent video games or at least consuming them, we actually see dips in homicides and aggravated assaults," said Villanova University professor Patrick Markey.

In their book Moral Combat: Why the War on Video Games Is Wrong, Markey and coauthor Christopher Ferguson lay out how researchers have approached this question from different angles.

What happens in the period after a hugely popular violent video game, such as a new Grand Theft Auto game is released? The rates of violent crime drop from what would be otherwise expected. When Google searches peak for walkthroughs of violent games — a sign that people are currently playing them — there is a corresponding drop in crime rates. You can look at countries where the most violent video games are sold, or seasons when they are most played, and if you're going to see any link, it's a negative one. Researchers have found similar inverse correlations when popular violent movies and TV shows have been released.

(…)

One of the more striking research findings outlined in Markey's book is that school shooters are less likely to play violent video games than their peers, not more.

In 1998, the National Threat Assessment Center studied school shootings to create a profile of the killers. Researchers found only 12% of school shooters showed an interest in violent video games. A more recent analysis of the 10 most violent shootings on school campuses since 1998 by Peter Langman, who studies the psychology of school shooters, found that only 20% of the killers played violent video games with any regularity. This contrasts with about 70% of male high school students who play violent games.

In some ways, this makes sense. Research shows school shooters are more likely to display abnormal behavior, said Markey, and like it or not, violent video games are a normal peer activity.

As for the larger link between violent games and a drop in real violence, Markey's theory is simply these video games have become so popular that more people are indoors playing them, rather than outside interacting with other people. In other words, people are committing fewer violent acts because they're busy playing video games instead.

"It's not a very sexy explanation, but it's probably the one that makes the most sense," he said.
Perhaps the best argument against the idea that violent video games lead to mass shootings is the fact that there only seems to be one country where the later is a problem. Video games like Call of Duty are just as popular in other nations around the world as they are in the United States, perhaps even more so, and yet these nations do not have the same levels of mass violence that we have in
Based on this research, one might even argue that we should be encouraging people to play violent video games if we want to reduce violence in public. Even without going that far, though, it's rather obvious that the conservative effort to blame video games for mass shootings is an effort to deflect attention from other issues and to avoid having to answer questions about gun control and the fact that Congress and the White House have utterly failed to act even on sensible things such as expanded background checks or raising the age at which one can legally purchase rifles and other "long guns." measures which polling has shown are widely popular among the public as a whole, including self-identified Republicans and gun owners..
Video games aren't responsible for what happened in El Paso and Dayton this weekend, and the conservative efforts to shift the blame on to them is disingenuous. This is especially true of the El Paso attack, which is clearly motivated by the same white nationalist racism that the President of the United States continues to stoke for his political advantage. As I said yesterday, this doesn't mean that Trump is responsible for the shooting, but it does mean that he is to blame for stoking the fires of hate and making it socially acceptable to express the kind of white supremacist hatred that motivated the El Paso shooter. And, regardless of what he might say in the wake of the shootings this weekend, it's clear that he'll continue doing so in the future because he clearly believes that it helps him politically. In that sense, he is morally responsible for the climate of hate that makes these events possible.