Republicans Refuse to Wear Masks
A majority of Americans of every sex, race, education, income, or region do the right thing. With one exception.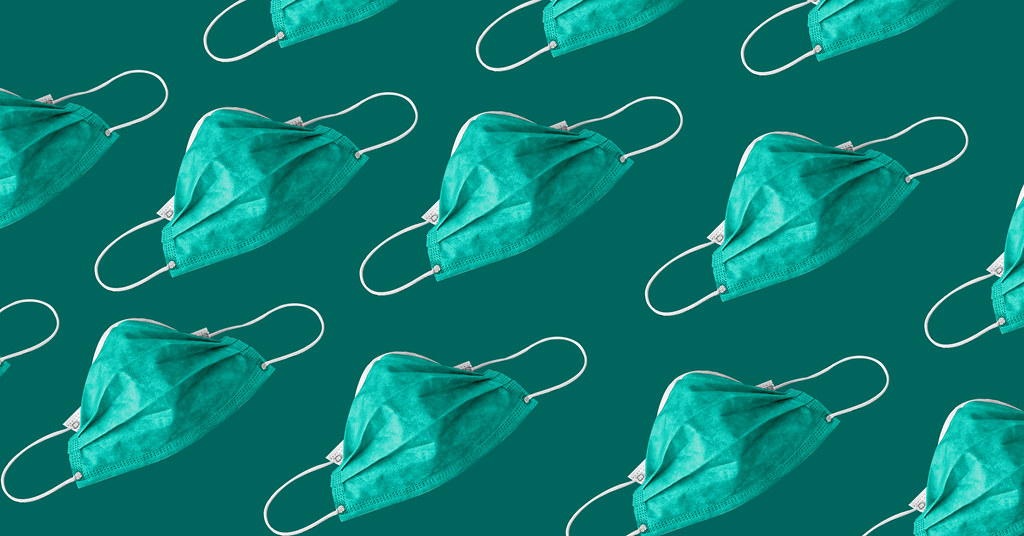 Anecdotally, many of us has observed differences in who is wearing a masks and seen the issue become a political football. New polling has confirmed that the divide is stark.
Gallup ("Americans' Face Mask Usage Varies Greatly by Demographics"):
t has been more than three months since the Centers for Disease Control (CDC) reversed course and recommended that Americans wear face masks in public to limit the spread of the coronavirus. Gallup has been measuring U.S. adults' use of face masks since early April and has found nearly nine in 10 say they have used one in the past week. Yet, new data on how often masks are being used reveals that less than half of Americans are heeding health officials' guidance and always covering their nose and mouth when in public, especially when social distancing is difficult to maintain.
Forty-four percent of U.S. adults say they "always" wear a mask when outside their homes, and 28% say they do so "very often." At the same time, three in 10 report doing so less often, including 11% "sometimes," 4% "rarely" and 14% "never."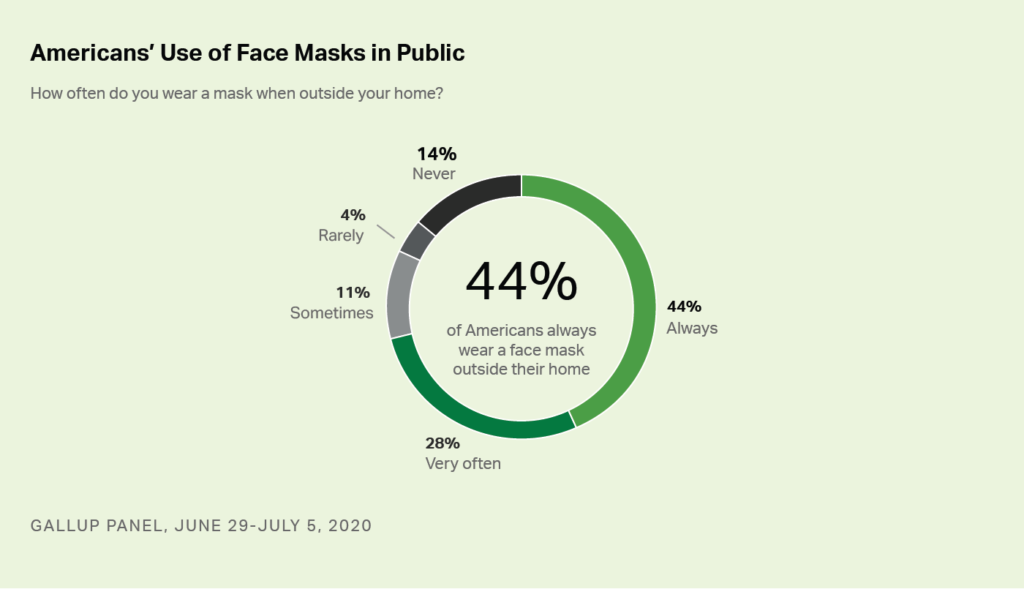 While people have an incentive to over-report mask wearing, 44 percent claiming to "always" wear one and other 28 percent doing so "very often" is extraordinary; that's nearly two-thirds.
Alas, the breakdown is telling.
While majorities of women (54%), Democrats (61%), Northeasterners (54%), and those with annual household incomes under $36,000 (51%) say they always use masks outside their homes, their counterparts do so less often. Still, with just one exception, majorities in each of these subgroups — as well as education and age groups — say they wear a mask in public at least very often.

The one exception is Republicans, among whom a majority say they wear masks infrequently — either sometimes (18%), rarely (9%) or never (27%). Although President Donald Trump has been reluctant to wear one in public, other Republican leaders have come out in support of using them. [emphasis added]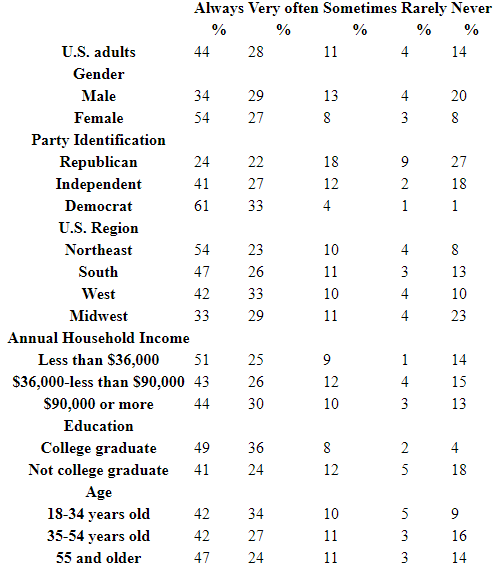 Not only do a majority of people in every demographic and regional cohort wear masks "very often" or "always," "always" is the modal answer across the board—with the exception of those identifying as Republican, where "never" is the modal answer.
In this case, party ID literally Trumps (pun intended) race, sex, education, income level, and region. This is not a case where Party ID is a proxy for culture or interests. It's literally those identifying with the party breaking with literally every other aspect of their being in being unwilling to take on a relatively modest inconvenience to help keep their fellow citizen safe from a deadly illness.
In all candor, I'm in the "very often" rather than "often" category. I'm pretty religious about wearing a mask in spaces where I'll encounter others and have been wearing them in stores since before it was legally required here in Virginia. But I live in a rather remote area and don't wear a mask when I go on walks. Nor do I wear them while driving, which seems silly.