Robert Gates Admits Libya Is Neither A Threat, Nor A Vital National Interest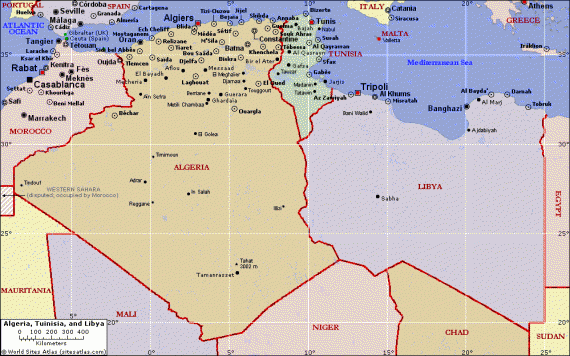 Robert Gates and Hillary Clinton made a tour of most of the morning shows today to talk Libya, and on more than one occasion the Defense Secretary seemed to discount the importance of Libya to the United States:
Secretary of Defense Robert Gates said that Libya did not pose a threat to the United States before the U.S. began its military campaign against the North African country.

On "This Week," ABC News' Senior White House Correspondent Jake Tapper asked Gates, "Do you think Libya posed an actual or imminent threat to the United States?"

"No, no," Gates said in a joint appearance with Secretary of State Hillary Clinton, their first since the Libya operation began. "It was not — it was not a vital national interest to the United States, but it was an interest and it was an interest for all of the reasons Secretary Clinton talked about. The engagement of the Arabs, the engagement of the Europeans, the general humanitarian question that was at stake."
Of course, even if you take Gates at his word regarding other interests that were involved, that doesn't lead to the conclusion that American military action is justified, especially when that action takes place solely on the whim of the President without any consultation with, or debate by Congress. We're already engaged in two wars, do we really need to be involved in a third when our interests aren't even implicated? I can't see how the answer can possibly be yes.