Rush Limbaugh: Maybe Al Qaeda Gave Up Osama To Help Obama Win Re-Election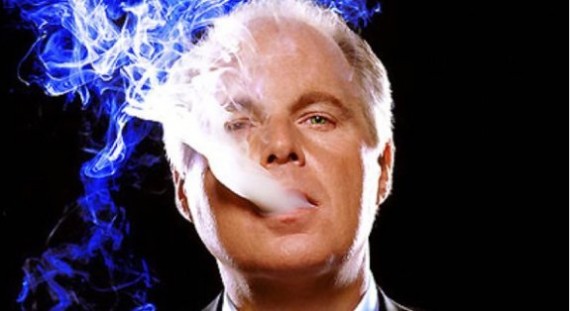 Rush Limbaugh is suggesting that Al Qaeda may have let the U.S. take down Osama bin Laden to help the President get re-elected:
Rush Limbaugh today finally offered a Unified Theory of Obama's Radical Muslim Sympathies, with a clever workaround for the bin Laden thing: Al-Qaida intentionally "gave up Osama Bin Laden" in order to "mak[e] Obama look good." The "wild theory," as Limbaugh himself call it, flagged by Media Matters, says al-Qaida wants to keep Obama in power because the Democrat is bad for Israel, so Islamists have a better chance of destroying the country than under a Republican president:

What if Ayman al-Zawahiri and other al-Qaida leaders gave up Osama Bin Laden for the express purpose  of making Obama look good? Giving Obama stature, political capital. Obama got Osama! I mean really, do you think al-Qaida depends on Osama Bin Laden any more, like it did?… So they give him him, they give away his location. We go in, SEAL Team 6, Obama puffs up… Keep him in power, furthers the cause… Do you think the militant Islamists will be as hopeful of getting rid of Israel with a Republican president or with a Democrat president? Just throwing it out there.

The theory neatly ties together all of the big narratives of the right's alternative cosmos version of Obama. And while it's not surprising that the blogs and Rush Limbaugh would advance such nonsense, it's disappointing to see the party's two nominal leaders — the presidential nominee and party chairman — cynically latch on to the bogus charge in a time of crisis.
Limbaugh, of course, will likely say that he was merely "illustrating absurdity by being absurd," which is his standard defense whenever he gets caught making one of his usual idiotic statements. Nonetheless, one has to wonder why conservatives consider this man someone worth taking seriously.
H/T: Balloon Juice