Russia Backing Sanders Again
In 2016, they were backing an extreme long-shot. Now, he's the frontrunner.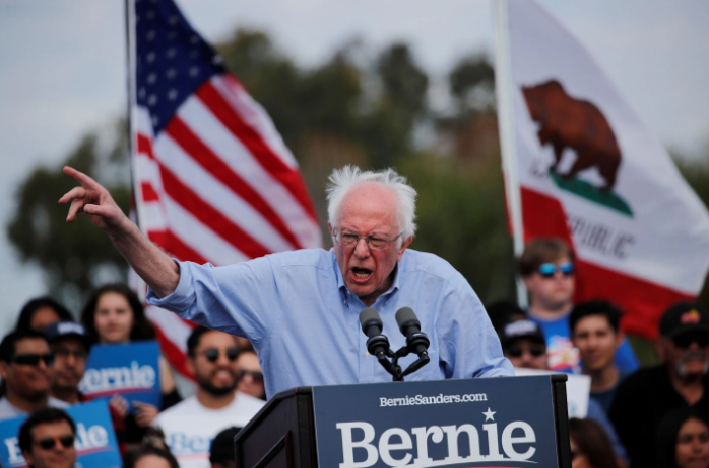 Yesterday afternoon, news broke that US intelligence agencies have briefed Congress that the Russian government is once again seeking to influence the US elections, including the party primaries. Now, the other shoe has dropped.
Shane Harris, Ellen Nakashima, Michael Scherer and Sean Sullivan report for WaPo (""):
U.S. officials have told Sen. Bernie Sanders that Russia is attempting to help his presidential campaign as part of an effort to interfere with the Democratic contest, according to people familiar with the matter.

President Trump and lawmakers on Capitol Hill have also been informed about the Russian assistance to the Vermont senator, according to people familiar with the matter, who spoke on the condition of anonymity to discuss sensitive intelligence.

It is not clear what form that Russian assistance has taken. U.S. prosecutors found a Russian effort in 2016 to use social media to boost Sanders's campaign against Hillary Clinton, part of a broader effort to hurt Clinton, sow dissension in the American electorate and ultimately help elect Donald Trump.
This was my surmise this morning and it makes sense. As Julia Ioffe has been reporting for years, the rationale is obvious:
But there is a distinct difference in how Sanders is handling the news vice how Trump has going back to 2016:
"I don't care, frankly, who Putin wants to be president," Sanders said in a statement to The Washington Post. "My message to Putin is clear: Stay out of American elections, and as president I will make sure that you do.
I sincerely hope Sanders is not our next President, unless the alternative is another four years of Trump. But despite his being something of a useful idiot in his younger days, I believe he is sincere both in rejecting Russian interference in this campaign and in wanting to protect the sanctity of his country's elections more generally.