Russia Barred From 2018 Olympics
Russia has been barred from participating in the 2018 Winter Olympics after an investigation uncovered extensive evidence of cheating.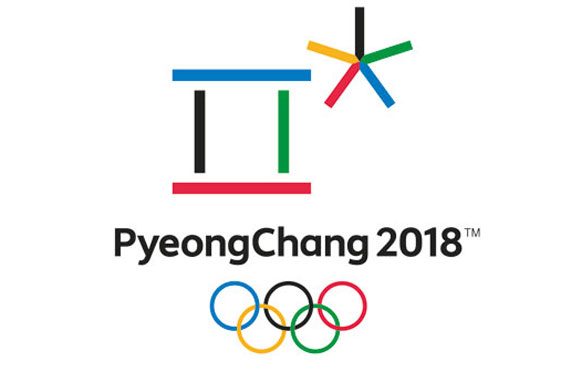 After an investigation, the International Olympic Committee has taken the extraordinary step of barring Russia from participating in the 2018 Winter Olympics in South Korea, a development that comes amid questions about whether the United States should send a team itself:
LAUSANNE, Switzerland — Russia's Olympic team has been barred from the 2018 Winter Games in Pyeongchang, South Korea. The country's government officials are forbidden to attend, its flag will not be displayed at the opening ceremony and its anthem will not sound.

Any athletes from Russia who receive special dispensation to compete will do so as individuals wearing a neutral uniform, and the official record books will forever show that Russia won zero medals.

That was the punishment issued Tuesday to the proud sports juggernaut that has long used the Olympics as a show of global force but was exposed for systematic doping in previously unfathomable ways. The International Olympic Committee, after completing its own prolonged investigations that reiterated what had been known for more than a year, handed Russia penalties for doping so severe they were without precedent in Olympics history.

The ruling was the final confirmation that the nation was guilty of executing an extensive state-backed doping program. The scheme was rivaled perhaps only by the notorious program conducted by East Germany throughout the 1960s, '70s and '80s.

Now the sports world will wait to see how Russia responds. Some Russian officials had threatened to boycott if the I.O.C. delivered such a severe punishment.

President Vladimir V. Putin seemed to predict a boycott of the Pyeongchang Games with a defiant dismissal of the doping scandal and a foreign policy in recent years that has centered on the premise that he has rescued Russia from the humiliation inflicted on it by the West after the collapse of the Soviet Union. His spokesman, Dmitri S. Peskov, said no boycott was under discussion before the announcement, however, and the news broke late in the evening in Moscow when an immediate official reaction was unlikely.

In barring Russia's team, Olympic officials left the door open for some Russian athletes. Those with histories of rigorous drug testing may petition for permission to compete in neutral uniforms. A panel appointed by the International Olympic Committee will rule on each athlete's eligibility.

Although it is unknown exactly how many will clear that bar, it is certain that the contingent from Russia will be depleted significantly. Entire sports — such as biathlon and cross-country skiing, in which Russia has excelled and in which its drug violations have been many — could be wiped out completely.

Olympic officials made two seemingly significant concessions to Russia:

¶ Any of its athletes competing under a neutral flag will be referred to as Olympic Athletes from Russia. That is a departure from how the I.O.C. has handled neutral athletes in the past. For example, athletes from Kuwait, which was barred from the 2016 Summer Games, were identified as Independent Olympic Athletes last year in Rio de Janeiro.

¶ Olympics officials said they might lift the ban on Russia in time for the closing ceremony, suggesting the nation's flag could make a symbolic appearance in the final hours of the Pyeongchang Games.

Thomas Bach, president of I.O.C., has said he was perturbed not only by Russia's widespread cheating but by how it had been accomplished: by corrupting the Olympic laboratory that handled drug testing at the Games, and on orders from Russia's own Olympic officials.

"This decision should draw a line under this damaging episode," Mr. Bach said at a news conference, noting that Alexander Zhukov, the president of Russia's Olympic Committee whom the I.O.C. suspended from its membership Tuesday, had issued an apology — something global regulators have long requested from the nation.

In an elaborate overnight operation at the 2014 Sochi Games, a team assembled by Russia's sports ministry tampered with more than 100 urine samples to conceal evidence of top athletes' steroid use throughout the course of competition. More than two dozen Russian athletes have been disqualified from the Sochi standings as a result, and Olympic officials are still sorting through the tainted results and rescinding medals.

At the coming Games, Mr. Bach said Tuesday, a special medal ceremony will reassign medals to retroactive winners from Sochi. But, in light of legal appeals from many of the Russian athletes who have been disqualified by the I.O.C., it is uncertain if all results from Sochi will be finalized in time.

The Russian Olympic Committee was also fined $15 million on Tuesday, money that global officials said will be put toward drug-testing international athletes.

(…)

The punishment announced Tuesday resembles what antidoping regulators had lobbied for leading up to the 2016 Summer Games, where Russia was allowed to participate but in restricted numbers. It is likely to face a legal appeal from Russia's Olympic Committee.

The decision was announced after top International Olympic Committee officials had met privately with Mr. Zhukov; Vitaly Smirnov, Russia's former sports minister who was last year appointed Mr. Putin to lead a national antidoping commission to redeem Russia's standing in global sports; and Evgenia Medvedeva, a two-time world skating champion.

"Everyone is talking about how to punish Russia, but no one is talking about how to help Russia," Mr. Smirnov said, sipping a hot beverage in the lobby of the Lausanne Palace Hotel before delivering his final appeal to officials. "Of course we want our athletes there, and we want the Russian flag and anthem," he said.
This isn't the first time that Russia has been accused of cheating in connection with the Olympics, of course, but it is the first time that such a severe sanction has been handed down in connection with the follow-up investigation regarding charges of cheating. Allegations of doping and other forms of cheating from Russia go back to the days of the Cold War and include allegations of similar cheating by several of the nations that were once part of the Warsaw Pact alliance, with East Germany, in particular, being the subject of such allegations. For the most part, those allegations were often ignored or went unpunished in no small part due to fears that pressing the issue would result in an increase in international tensions. This became especially true in the wake of the 1980 Summer Olympics in Moscow, which were boycotted by the United States and several Western nations due to the Soviet invasion of Afghanistan, and the 1984 Summer Olympics in Los Angeles, which were boycotted by the Soviet Union and most of its Eastern European allies with the notable exception of Romania. In the years since the Cold War, the allegations against Russia have been consistently raised and reached a peak in 2014 when the Winter Olympics were held in Sochi in southern Russia, a location that obviously made cheating on the part of the Russians easier.
While there have been efforts in the past to punish the Russians for obvious cheating, this is the furthest that the I.O.C. has gone in that regard and it would have a significant impact on the games themselves. Daniel Levitt at FiveThirtyEight, for example, notes how different the 2014 Olympics would have been if the Russians had not participated. As Levitt finds, the outcome in terms of medal counts would have been significant especially in several of the Alpine events where Russian athletes have excelled and where cheating has apparently been the most rampant. Assuming that most of these athletes will be included in the ban that covers the games next year, which is likely, the outcome is likely to be similar. Meanwhile, as former U.S. Ambassador to Russia Michael McFaul notes, the blame for all of this can be placed on the desk of one man, Vladimir Putin:
The IOC decision was tragic but necessary. "Russia," however, should neither be blamed nor defended. Instead, the Russian government must be assigned full responsibility for this tragedy, both by foreign governments and athletes but also by Russian society. Russian President Vladimir Putin's friend, Deputy Prime Minister Vitaly Mutko, oversaw this industrial cheating scheme. That's why the IOC banned Mutko from all future Olympic competitions. Another close Putin confidant and president of Russia's Olympic Committee, Alexander Zhukov, was suspended as an IOC member. Make no mistake: Mutko and Zhukov were not some rogue actors, acting independently from Putin or the Russian government. They were his lieutenants. In Putin's government today, there are no independent actors. Obviously, the IOC had no interest in banning one of the powerhouses in winter sports from the Games. Putin compelled them to make this decision.

In assigning blame to the Kremlin, the international community as well as Russian society also should recognize that the biggest victims of the Russian government's decisions are the clean Russian athletes who played by the Olympic rules. Putin has said Russia would not prevent its athletes from competing as neutrals, but that means they will be denied the proud moment of watching the Russian flag ascend during the medals ceremony — what should be the highlight of their athletic careers. Gold medal winners will not get to hear the Russian national anthem, all because of Putin's decision to cheat.

(…)

International and Russian fans who wanted to see the Russians compete in the Winter Games next year must blame Putin for this tragedy, not all of Russia and most certainly not all Russian athletes. And Russian citizens must stop blaming foreigners for this sad outcome as well and start beginning to hold their own government accountable. It's time for Russians to start pressing Putin and his government to make different decisions. Russian athletes, and fans around the world of the Winter Games, deserve better.
Given the political situation in Russia, of course, Putin will not be assigned any of the blame for this. Instead, he and his supporters will continue to point the finger at the West and say that Russia is being unfairly targeted by its adversaries. In that regard it is no doubt convenient that the announcement of the I.O.C. sanctions came at basically the same time that Putin announced that he would be running for re-election for a fourth term as President of Russia, an election that he will no doubt win overwhelmingly of course.