Russia Sending Air Defense Weapons To Syria, Risking Confrontation With Israel
Signs and portents in the Middle East.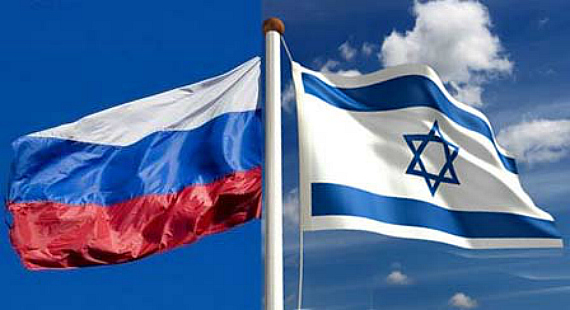 Russia seems to be sending a clear message to the West regarding intervention in the Syrian civil war:
MOSCOW – Russia will proceed with plans to provide Syria with an advanced air defense system, in part to prevent foreign "hot heads" from getting involved in the country's conflict, a top Russian diplomat said today.

Deputy Foreign Minister Sergei Rybakov confirmed plans to deliver the S-300 system, but would not confirm when it would arrive. The S-300, one of the world's most advanced air defense systems, could make it harder for foreign forces to carry out airstrikes inside Syria, as Israel has done this year, or to impose a no-fly zone, as some members of Congress have called for.

The move is Russia's biggest and most public step so far to bolster the government of Syria's beleaguered President Bashar al-Assad, its longtime ally. Rybakov made no attempt to hide the Kremlin's intention to prevent outside forces from tipping the scales in the long and bloody civil war.

"We believe such steps are to a great extent restraining some 'hot heads' from considering scenarios in which the conflict may assume an international scale with the participation of outside forces," he said, according to RIA Novosti.

Russia agreed to sell Syria the S-300 in 2010 before the conflict began, but its shipment was delayed in part because of international pressure.

Today, Rybakov dismissed calls from overseas to halt the delivery, saying: "We understand all the concerns and signals sent to us from various states. We see that this issue worries many of our partners. We have no reasons to reconsider our position in this sphere."
Earlier this spring, there was some indication that the Russians may have been backing away from their staunch support of the Syrians, but a move like this shows that to clearly not be the case. Syria quite obviously has no need for air defense weapons in its war against the Free Syrian Army and other rebel groups, so this is obviously directed at beefing up Syrian air defenses in response to the increasing suggestions of outside intervention, including both the establishment of a no-fly zone and something akin to Israel's attacks earlier this month on purported chemical weapons transfers.
It will take time for the Syrians to accept delivery of these weapons, of course, and that may mean that we'll see outside attacks on Syria before the new air defense systems are put in place. With the war already threatening to spread into Lebanon and drag in its long history of ethnic strife, this would only seem to guarantee that things will get worse before they even start to get better.
Update: A few news items noted below in the comments. First, Israel is already saying that they will act to prevent the S-300s from becoming active, which sets of f the possibility of a standoff between Israel and Russia at some point down the line, something that Juan Cole reflects on today:
Unless the Russians or the Israelis blink, they have by their rhetoric put themselves on a potential war footing.

Yaalon is an Israeli Neoconservative of sorts, who was fired as Army Chief of Staff in 2005 for opposing the Israeli withdrawal of settlements from the Gaza Strip. He later joined the far right Likud Party. He has called the Palestinians a "cancer" and said Israel had to consider killing Iranian president Mahmoud Ahmadinejad. In short, he is a bit erratic and a hothead, which is not what you would like to see in the defense minister of a nuclear-armed state.

It is hard to know how determined Moscow is on its course. Some Russian experts don't believe that the S-300s will actually be sent, or that they can be sent before the comprehensive peace conference planned by Foreign Minister Sergei Lavrov and US Secretary of State John Kerry. Other Russian experts are pessimistic that this conference will actually get off the ground, given the disarray in rebel ranks and ambivalence of neighboring states.

But Ryabkov seems to have been signaling that Putin is determined to prevent Western or Israeli bombings of the regime, and that is the main impetus to supplying the S-300s at this time. If he is to be taken seriously, then Putin could well call Israel's bluff. At that point, Yaalon will have to risk escalation with Russia or quietly accept that Syria is the latter's sphere of influence, not Tel Aviv's. Either step will represent a big change in the geopolitics of the Middle East.
Who will back down in this coming confrontation? And what happens if nobody does?