Sales Taxes On Internet Purchases Seem To Be An Inevitability
The days of tax-free online shopping are coming to an end.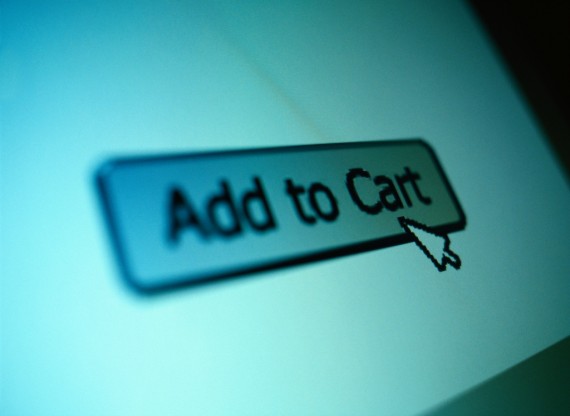 For years now, brick and mortars retailers have complained about the fact that online retailers like Amazon have an advantage over them in that they are not required to calculate and charge sales tax for their purchases. Indeed, many of these same online retailers have often touted the fact that they don't charge sales tax, along with lower prices, as one of the reasons to attract customers. States and localities, on the other hand, have long been eager to get their hooks into the revenue that collecting sales taxes on online purchases would bring into their coffers. For the most part, though, the online retailers have been able to resist efforts to expand state taxing power, and they have been aided greatly by the Supreme Court's 1992 decision in Quill v. North Dakota, wherein the Court stated that states may not impose sales taxes on businesses that do no have a physical presence in the state. The Court did say that Congress could grant states authority to impose sales tax to businesses not present in the state via legislation. For years, traditional retailers have fought to try to get such a bill passed with very little success. Now, it seems, they are closer than they've ever been before:
WASHINGTON — It has been labeled a tax grab and a bureaucratic nightmare by conservative antitax activists, an infringement on states' rights and a federal encroachment on the almost-sacred ground of Internet commerce.

Yet legislation to help states force online retailers to collect sales taxes easily cleared its first procedural hurdle on Monday evening, and even its fiercest opponents are looking to the House for a last stand. The Senate voted 74-20 to take up the legislation for debate and amendment.

"I'm not above believing in miracles," said Dan Holler, a spokesman for Heritage Action, the activist arm of the conservative Heritage Foundation, which has made opposition to the Internet tax bill a "key vote" — so far with little impact.

The bill, known as the Marketplace Fairness Act, is that rare piece of legislation that has turned Democrat against Democrat, Republican against Republican and business against business, while uniting states as different as New Hampshire, Montana and Oregon — which have no sales taxes — against virtually every other state.

An odd confluence of events has swung the political momentum to one side. Less than a week after the Senate could not muster 60 votes to expand gun background checks supported by a vast majority of voters, lawmakers from both parties are poised to steamroll opponents and greatly broaden the imposition of sales taxes on the Internet.

Under the bill, online retailers would collect an estimated $22 billion to $24 billion that now goes uncollected. A final vote is expected in the Senate by the end of the week. When the House will take up the issue is uncertain.

"We think this is inevitable, with states looking for revenue, with the growth of e-commerce," said Stephen Schatz, a spokesman for the National Retail Federation, which has said for years that brick-and-mortar retailers were at a competitive disadvantage against online giants.

"Inevitable" is not a word used often for legislation that Grover Norquist's Americans for Tax Reform mobilizes against and eBay rallies millions of its users to oppose, as they have with this bill. But sometimes the stars align. State and local governments are pleading to lawmakers to help fill their budget holes with legislation that technically does not raise a penny in federal taxes.

"What it means is a lot of money for states and localities," Senator Richard Durbin, Democrat of Illinois and one of the bill's champions, said on Monday.

Old-fashioned retailers are going bust, leaving towns marred by vast, empty storefronts. Those that remain complain of "showrooming," when shoppers inspect their wares, then leave the store to buy the same products on the Internet, finding lower prices and avoiding sales taxes.

Republicans including Senators Mike Enzi of Wyoming and Lamar Alexander of Tennessee are as adamantly in favor of the bill as Democrats.

Finally, Senate Democratic leaders needed a bill to move to quickly after gun legislation all but died last week, and the Internet tax bill was ready.

President Obama on Monday threw his support behind the bill, which the White House said "will level the playing field for local small business retailers that are in competition every day with large out-of-state online companies."

The bill would allow states to require all Internet sellers to collect sales taxes for the state and local governments of the buyers. State governments would be required to provide software free to Internet retailers to calculate sales taxes. Online retailers with out-of-state sales of less than $1 million a year would be exempt.

Opponents predict a bookkeeping nightmare. Online retailers would have to keep track of more than 9,000 sales-tax regimes. Internet companies in states with no sales taxes — Montana, New Hampshire, Oregon and Delaware — would have to build a collection apparatus from scratch.

Senator Ron Wyden, Democrat of Oregon, called the legislation "a targeted strike against the Internet and a targeted strike against the digital economy."

Many of the largest Web retailers have already begun collecting sales taxes. Amazon.com has joined a vast constellation of brick-and-mortar retailers in collecting taxes, leaving eBay to fight an increasingly lonely battle. In March, the Senate held a test vote of sorts, a nonbinding amendment to the Senate budget that mirrored the Marketplace Fairness Act.
On the policy argument itself, John Donohoue, the CEO of E-Bay, argues that allowing states to tax Internet sales would impose huge burdens on small businesses:
The trouble with the bill is that it treats mom-and-pop businesses the same way as it does multibillion-dollar retailers. Yet a small business with a dozen employees simply can't be lumped in with national behemoths such as Amazon and retail chains that have warehouses and stores around the country. The Marketplace Fairness Act should include an exception for small businesses. Why? Because otherwise an unfair burden will be placed on them.

Today small businesses that operate online are responsible for collecting sales taxes on purchases made in the state where they are located. That is fair. But the proposed bill would require them to collect sales taxes on behalf of every state where they make a sale. That would make it difficult, if not impossible, for them to succeed.

While compromise seems like a foreign concept in Washington these days, eBayis advocating a simple solution. Small businesses with fewer than 50 employees or with less than $10 million in annual out-of-state sales should be exempt from the chore of collecting sales taxes nationwide. These are reasonable exemptions, equivalent to other federal standards, such as those set by the Affordable Care Act and the Treasury Department's Office of Tax Analysis.

(…)

This isn't a debate pitting the Internet against Main Street. This is about big retailers, like Amazon, trying to undermine small online businesses. Amazon supports the bill, while at the same time it negotiates local tax exemptions across the country where it builds warehouses. Small businesses don't have that kind of bargaining power.I believe that Congress would not want small businesses to become the collateral damage in this debate. Many of the largest and most renowned companies in America began as small businesses.

Enabling small businesses and entrepreneurs to grow, and giving consumers across the country and around the world the opportunity to connect with them, is at the heart of what we do at eBay. We want to continue this tradition and make it possible for small businesses to keep their virtual doors open, so that they can compete in the marketplace, grow into bigger businesses—just the sort that should be subject to the Marketplace Fairness Act.
What you'll notice here, of course, is that Donohoe has essentially conceded the policy argument in favor of sales taxes on internet purchases, he's just arguing that the exemption that Congress grants to small businesses, which currently stands at $1,000,000 of annual out-of-state sales. Now, perhaps there is a good policy reason for a higher exemption level, I'll admit to not being well enough versed on the economics of internet businesses such as those operated through E-Bay. However, it strikes me that a $1,000,000 per year limit is not unreasonable and a limit as high as $10,000,000 a year may be too high. At the same time,, the logistical argument is not one that should be dismissed easily.
At the very least, we live in a nation where there are 46 separates sales tax jurisdictions (five states — Alaska, Delaware, Montana, New Hampshire, and Oregon — have no sales tax and the District of Columbia makes 46) and in many cases there are jurisdictions inside those states that impose their own additional sales tax. Computing sales tax for a customer in Buffalo, New York, for example, is different from computing if for someone who lives on the Upper West Side of Manhattan because New York City has its own city sales tax, as do many major American cities. For a small business in Arizona to keep track of all of that, and all of the changes that occur on an annual basis, isn't exactly an easy task. The bill attempts to deal with this problem by requiring states, and presumably other taxing jurisdictions, to provide software that would calculate sales tax for them. How exactly this is going to be accomplished is unclear. Would retailers have to have 46+ different computer programs? And, how would these programs integrate into the storefront that these businesses have set up on the Internet to ensure that sales tax is correctly calculated when a purchase is made? These problems may be solvable, but I can see a case for how they would be an enormous headache for a business that doesn't necessarily have a dedicated IT department to handle all of this for them.
Technically, of course, sales taxes on items purchased are still owed even when they are not collected by the retailer. Under the law of most states, residents are supposed to report on such purchases as part of the annual state income tax return as a "Use Tax." In reality, of course, few people actually do this and states do not engage in much of an effort to enforce the law in this area outside of cracking down on people who try to avoid paying what is actually called a "sales and use tax" on high dollar items. The advantage of having retailers collect the tax, then, is that states can be far more assured that they're actually going to get the money and, since retailers typically pay these taxes on a monthly or quarterly basis, there is a much more even cash flow into state tax coffers. The question is whether this convenience to the states is good enough reason to impose a new obligation on online retailers. Jordan Weissmann argues that it is:
[M]ost Americans like smooth roads and safe streets. And outside a few royal blue states these days, income taxes are anathema to most voters. Practically speaking, there just isn't much upside to letting the web cut a growing hunk out of state budgets each year.  Nor is there a good reason to give online retailers a baked-in price advantage over businesses that operate and employ people locally.

(…)

Ultimately, we're talking about a piece of legislation that would make relatively large businesses adopt some software to collect taxes that the law says are already owed, but rarely paid. In the process, it would make sure state's don't needlessly lose much needed revenue as eCommerce inevitably grows and that real-world retailers have a fair shot competing with their online counterparts. Again, this is as much common sense as you'll ever find on Capitol Hill.
On the other side of the aisle, The Wall Street Journal has a more pointed attack on the Marketplace Fairness Act:
Mr. Enzi's Marketplace Fairness Act discriminates against Internet-based businesses by imposing burdens that it does not apply to brick-and-mortar companies. For the first time, online merchants would be forced to collect sales taxes for all of America's estimated 9,600 state and local taxing authorities.

New Hampshire, for example, has no sales tax, but a Granite State Web merchant would be forced to collect and remit sales taxes to all the governments that do. Small online sellers will therefore have to comply with tax laws created by distant governments in which they have no representation, and in places where they consume no local services.

Meanwhile, New Hampshire's brick-and-mortar retailers will bear no such burden. They will not be required to collect taxes on the many customers who drive across the Maine and Massachusetts borders to shop in New Hampshire. Bill sponsors say it would be too big a hassle to force traditional retailers to ask every walk-in customer where they live, but these Senators are happy to impose new obligations online.

The Enzi plan would require a centralized tax collector for each state or for a group of states that would gather both state and local levies from the online merchants. His office concedes that could still mean 27 or more different auditors of a Web-based business—which is better than 9,600 but hardly qualifies as simplicity.

(…)

So big business and big government are uniting to pursue their mutual interest in sticking it to the little guy. Any Internet seller with more than $1 million in annual sales would be forced to serve all of the nation's tax collectors. It's true that many small brick-and-mortar retailers in states with sales taxes support the Enzi bill. They say they're at a disadvantage as customers examine products in their showrooms and then go home to buy them tax-free. On the other hand, some customers use retail websites for research before buying at a local store.
This is a pretty standard conservative anti-tax argument, but what's interesting is that the Marketplace Fairness Act seems to be one where traditional political labels don't really apply. Senator Enzi is one of the more conservative members of the Senate's Republican Caucus, and yet he's been out front on this issue for some time now in favor of authorizing states to tax internet sales while, at the same time, one of the Senate's most liberal members, Ron Wyden of Oregon, is on the opposite side fighting against an expansion of state tax authority. Outside the Senate, Arthur Laffer, the father of the famous Laffer Curve, penned an Op-Ed in the Wall Street Journal last week arguing that authorizing states to impose taxes on internet purchases would help to spur economic growth. Because of this, and given the lopsided vote in favor of invoking cloture on this bill yesterday, it seems pretty clear that the bill is going to pass the Senate, where it goes from there is another story.Eventually, though, I'd argue  that the days of tax-free internet shopping are coming to an end rather quickly. It may not happen this year, but eventually something akin to the Marketplace Fairness Act will pass.