Saudi Dissident Jamal Khashoggi Feared Dead After Disappearance
Last Tuesday, Saudi dissident journalist Jamal Khashoggi visited the Saudi consulate in Istanbul to obtain a document he needed. He hasn't been seen since.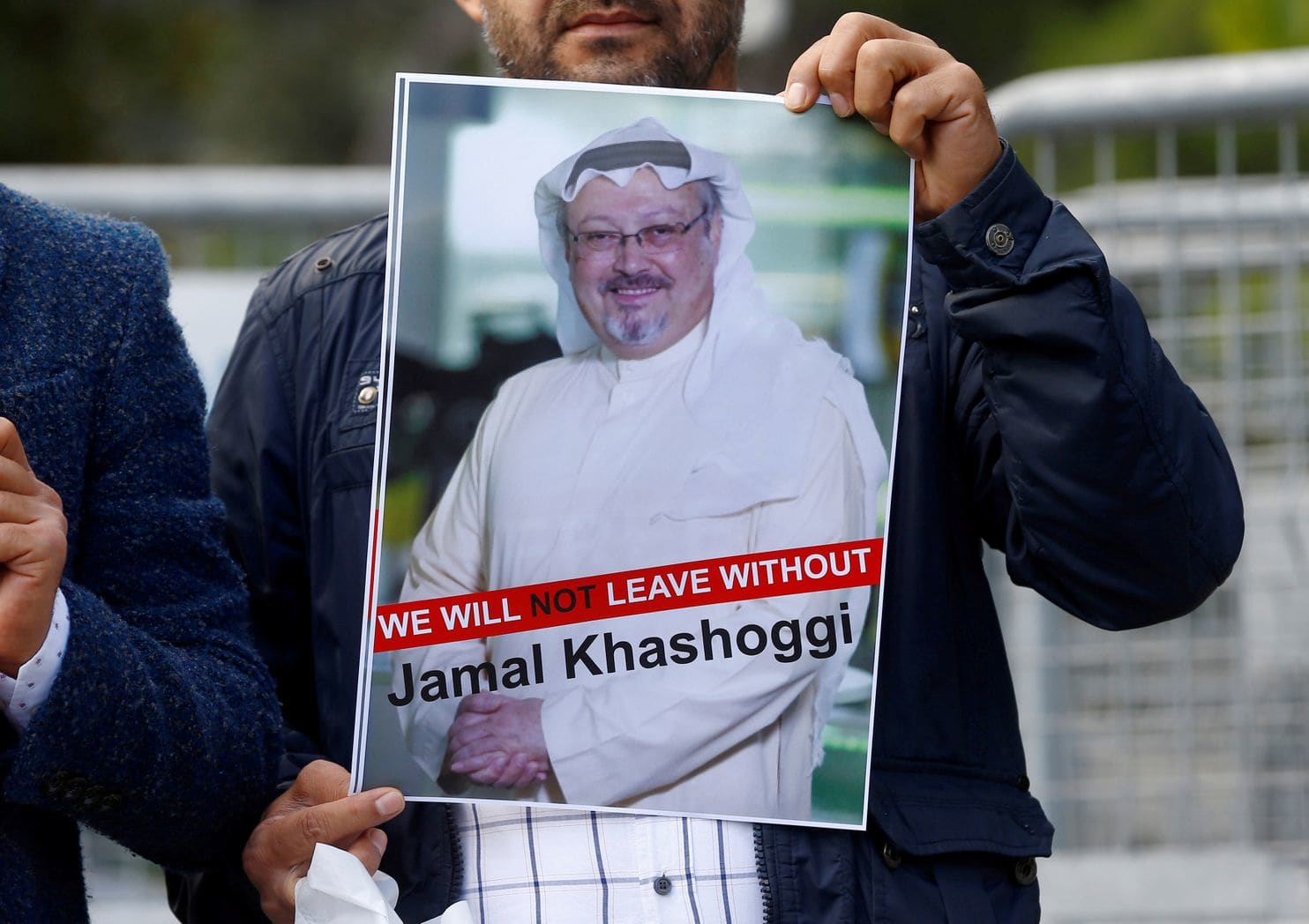 Last week, Saudi journalist Jamal Khashoggi, who has been a prominent government critic living in exile in Turkey while writing columns about his home country for international publications including The Washington Post, entered the Saudi Arabian consulate in Istanbul for the seemingly benign purpose of obtaining a document he needed to get married. That was the last anyone has seen of him, and there has been much speculation that he was being held by Saudi authorities, that he had been surreptitiously taken back home to face trial for alleged violations of the law, or worse. In a statement released Thursday, the Saudi government claimed that Khashoggi had left the consulate after concluding his business, but there does not appear to be any evidence, such as surveillance camera footage from the area near the consulate, supporting this claim. Now, the Turkish government is alleging that Khashoggi was murdered in the consulate itself, a charge the Saudi's are denying:
ISTANBUL — Turkish investigators believe a well-known Saudi dissident was killed inside the Saudi consulate in Istanbul, five people involved in the investigation, or briefed on it, said on Saturday.

The critic of the Saudi government, Jamal Khashoggi, entered the consulate on Tuesday to obtain a document he needed to get married and never emerged, according to his fiancée, who had stayed outside.

Waiting for him inside the consulate, according to two people with knowledge of the investigation, were Saudi agents who had recently arrived in Turkey with the intent to silence Mr. Khashoggi. It was not clear if the plan had been to bring him back to Saudi Arabia alive, and something went wrong, or if the intention was to kill him there.

If confirmed, the killing could lead to an international scandal for Saudi Arabia and pose a daunting problem for Crown Prince Mohammed bin Salman, the kingdom's 33-year-old day-to-day ruler, who has billed himself as a reformer committed to modernizing the kingdom.

Saudi officials have denied that they even detained Mr. Khashoggi at the consulate and have said they do not know where he is. In a statement issued Saturday night, officials at the Saudi Embassy in Washington called the allegation of his killing "baseless."

No Turkish officials commented on the record about the findings of the investigation, but on Saturday, the Turkish government announced that it was beginning a criminal investigation into Mr. Khashoggi's disappearance.

The people involved in the investigation did not explain how the killing happened nor did they describe the evidence on which they were basing the conclusion that Mr. Khashoggi was killed.

Mr. Khashoggi, 59, had worked as an adviser to senior government officials and was one of Saudi Arabia's best known journalists. But since going into voluntary exile last year, he has written articles critical of Crown Prince Mohammed, who, since his father became king in 2015, has accumulated tremendous power inside the kingdom.

Despite orchestrating the kidnapping of the Lebanese prime minister, waging a brutal war in Yemen and locking up hundreds of prominent Saudis in a luxury hotel on accusations of corruption, the prince has won Western supporters, including the government of the United States, that have embraced his economic policies and limited social reforms.\

But Mr. Khashoggi's death in Turkey — if confirmed — could change all that. It would likely be widely viewed as a brazen violation of international norms and a grave escalation of what critics have called reckless and ruthless efforts by the prince to consolidate power and stamp out dissent at home and abroad.

The Turkish conclusion that Mr. Khashoggi had been killed was described by three people with knowledge of the investigation. Two were Turkish, and one was a senior official from an Arab government. All three spoke on condition of anonymity because they were not authorized to speak to the news media.

The conclusion was also reported by Asli Aydintasbas, a senior fellow with the European Council on Foreign Relations in Turkey, who was briefed on the findings by a senior Turkish official.

Earlier on Saturday, Turkey's semiofficial Anadolu news agency reported that 15 Saudi citizens, including Saudi diplomats, had arrived in Istanbul on two separate planes and were at the consulate around the same time as Mr. Khashoggi on Tuesday. They later left Turkey for the countries they came from, Anadolu reported.

The people with knowledge of the investigation believe these were the agents sent to deal with Mr. Khashoggi.
More from The Washington Post:
ISTANBUL —  Turkey has concluded that Jamal Khashoggi, a prominent journalist from Saudi Arabia, was killed in the Saudi Consulate in Istanbul last week by a Saudi team sent "specifically for the murder," two people with knowledge of the probe said Saturday.

Turkish investigators believe a 15-member team "came from Saudi Arabia. It was a preplanned murder," said one of the people. Both spoke on the condition of anonymity to discuss the ongoing investigation.

They offered no specific evidence to back up the account. Earlier Saturday, however, Turkey's Anadolu news agency said the Istanbul public prosecutor's office had opened a probe into Khashoggi's disappearance. Turkish authorities have said that Khashoggi never left the consulate.

Saudi Arabia had vehemently denied that Khashoggi, who contributed to The Washington Post's Global Opinions section, was detained after he entered the mission.

In an interview with Bloomberg News last week, Crown Prince Mohammed bin Salman said Khashoggi had left the consulate shortly after he arrived Tuesday. Saudi officials have yet to provide any evidence for that assertion.

The Saudi consul-general in Istanbul allowed reporters from the Reuters news agency to tour the consulate Saturday, to show that Khashoggi was not inside.

"I would like to confirm that . . . Jamal is not at the consulate nor in the Kingdom of Saudi Arabia, and the consulate and the embassy are working to search for him," the consul-general, Mohammed al-Otaibi, was quoted as saying.

Later Saturday, the Saudi Press Agency released a statement saying that an unidentified official at the Saudi Consulate in Istanbul dismissed the reports that Khashoggi had been killed in the consulate.

"The official strongly denounced these baseless allegations, and expressed doubt that they came from Turkish officials that are informed of the investigation or are authorized to comment on the issue," the statement says, in part. It goes on to say that a "security delegation of Saudi investigators" arrived in Istanbul on Saturday, and that they were there to assist in investigating Khashoggi's disappearance.

The United States is aware of The Post report but cannot confirm it, and does not know where Khashoggi is, a senior U.S. official said Saturday. The official spoke on the condition of anonymity because the official was not authorized to discuss the case on the record.

U.S. officials did not immediately comment on the Turkish conclusions.

The conflicting accounts appeared certain to deepen a rift between Saudi Arabia and Turkey, both regional powers that have competed for influence in the region.

The killing, if confirmed, would mark a startling escalation of Saudi Arabia's effort to silence dissent. Under direction from the crown prince, Saudi authorities have carried out hundreds of arrests under the banner of national security, rounding up clerics, business executives and even women's rights advocates.

"If the reports of Jamal's murder are true, it is a monstrous and unfathomable act," Fred Hiatt, the director of The Post's editorial page, said in a statement. "Jamal was — or, as we hope, is — a committed, courageous journalist. He writes out of a sense of love for his country and deep faith in human dignity and freedom. He is respected in his country, in the Middle East and throughout the world. We have been enormously proud to publish his writings."

(…)

Khashoggi first visited the consulate on Sept. 28 to obtain a document related to his upcoming wedding, according to his fiancee and friends.

He returned to the consulate Tuesday, at about 1:30 p.m., concerned that he might not be allowed to leave, according to his fiance, Hatice Cengiz.

Khashoggi left his phone with her, along with instructions that she should call a member of Turkey's governing party if he did not emerge. After waiting more than four hours, Cengiz called the police, she said.

Within a day, Turkish officials were saying they had no evidence that Khashoggi had ever left the consulate while Saudi officials were insisting that the journalist had left fairly quickly.
Whether or not Khashoggi actually left the consulate should be fairly easy to establish based on the existence of these surveillance cameras, but neither the Turkish government nor the Saudis have released any footage at all that would show him both entering and leaving the consulate on the day in question. If there is in fact footage showing him entering, but no corresponding footage that shows him leaving then the obvious conclusion is that something happened during his visit. The only conclusion that can be drawn from those facts, it would seem, would be either that Khashoggi was detained while visiting the consulate and is either still being held there, that he was surreptitiously abducted to another location such as Saudi Arabia itself, or that he is dead. Indeed, one assumes that if the Saudis could back up their claim that Khashoggi had left the consulate with video evidence they would have done so by now. The fact that they haven't, while not definitive, leads to the conclusion that there is no video evidence of Khashoggi leaving.
Khashoggi has long been a thorn in the side of Saudi authorities, and his self-imposed exile in the United States was based in large part on his own fears for his own safety. Rather than being merely another dissident, Khashoggi has been part of the Saudi establishment and close to ruling circles, and members of the Saudi Royal Family, for decades. He had previously been an editor at a prominent Saudi news outlet and even served for a time as an adviser to a former chief of Saudi intelligence. Given this, and the fact that he has used his self-imposed exile and the prominent position his opinion pieces have been given by The Washington Post and other publications to issue sharp criticism of the royal family. As a result, he is someone who couldn't simply be dismissed and like has been considered especially dangerous by Saudi leaders.
Daniel Larison comments on the reports of Khashoggi's murder:
Mohammed bin Salman is a despotic war criminal, and he has presided over the destruction and starvation of Yemen for the last three and a half years. He is responsible for war crimes against thousands and thousands of innocent Yemenis, so we should assume that he is more than capable of ordering the murder of prominent critic of his policies. Unfortunately, this appears to be what he has done. This is what comes from giving a destructive, destabilizing government a blank check and unstinting military and diplomatic support. The U.S. and most other Western governments have refused to criticize the Saudi government over its conduct of the war on Yemen, its domestic crackdowns, its human rights abuses, and the increasing repression under Mohammed bin Salman's de facto rule, and so the Saudi government assumes that it can get away with doing whatever it wants wherever it wants. That needs to stop, and the U.S. has considerable leverage with the Saudis that it can and should use to stop it.

The Saudi government should pay a steep price for this latest outrage, but it remains to be seen whether any Western government will hold them accountable for Mr. Khashoggi's murder or any of the Saudi government's other crimes. The U.S. should at the very least condemn the murder and sanction the Saudi officials that can be linked to it, and if the Trump administration won't do this Congress should act. Blocking all further arms sales and withdrawing U.S. support for the war on Yemen were already the right things to do, and this crime gives members of Congress one more reason to do them. Congress should consider other measures to hold the crown prince and his officials personally to account for Mr. Khashoggi's murder, including travel and financial sanctions. Western pundits need to stop talking Saudi Arabia as an "ally" and acknowledge that it is a regional menace that is becoming even more repressive than it was in the past. Ideally, Mohammed bin Salman's Western fan club would disband and apologize for their unwarranted enthusiasm for a cruel and incompetent authoritarian.
Larison is correct, of course, just as he has been correct regarding his unrelenting and hard-hitting criticism of the Saudi war on Yemen. Unfortunately, the current President of the United States is so enamored with our Saudi "friends" that I doubt he's going to press them on this issue very much and the Republicans in Congress aren't going to try to force him to act even if the evidence for Khashoggi's abduction and possible murder becomes clear and convincing. Perhaps the Europeans will act and impose sanctions or take some other action, but such moves won't have much impact unless the United States joins them, and when it comes to condemning dictators Donald Trump has shown he has no inclination to act all.