Senate Blocks Obama Jobs Bill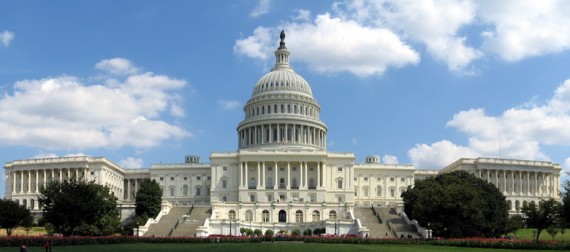 To the surprise of nobody, the Senate yesterday failed to muster the 60 votes necessary to proceed to debate on the American Jobs Act, as modified by Harry Reid on the revenue side:
President Obama received a slap from members of his own party Tuesday as the Senate voted 50-49 to block his $447 billion jobs package.

The jobs plan, which the president has spent much of the last month touting on a cross-country tour, fell well short of the 60 votes it needed to proceed.

The only Democrats to vote against the measure were Sens. Ben Nelson (Neb.) and Jon Tester (Mont.), but a number of other centrists in the party indicated they would vote against the package even though they supported launching a debate on the measure.

Senate Majority Leader Harry Reid (D-Nev.) originally voted in favor, but changed his vote to 'no' in a procedural move to keep open the option of raising the issue again without filing for cloture.

All of the Republicans present on Tuesday voted against the motion.
The White House and Democratic spin will be that the Republicans blocked the bill, but it's fairly apparent that there was enough Democratic opposition to the bill itself to put the odds of final passage fairly low. In any case, this isn't the end of the bill anyway. Democrats on Capitol Hill have already said that they'll be bringing the bill up piecemeal, and at least a few parts of it, such as the Payroll Tax cut are likely to pass easily.