Senior Philadelphia Catholic Official Convicted Of Covering Up Child Abuse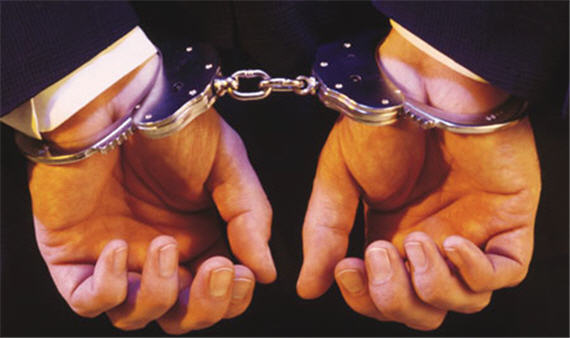 Mere hours before the Jerry Sandusky jury issued its verdict, there was another verdict in a high-profile child abuse case just about an hour east:
PHILADELPHIA — Msgr. William J. Lynn, a former cardinal's aide, was found guilty Friday of endangering children, becoming the first senior official of the Roman Catholic Church in the United States convicted of covering up sexual abuses by priests under his supervision.

The 12-member jury acquitted Monsignor Lynn, of the Archdiocese of Philadelphia, of conspiracy and a second count of endangerment after a trial that prosecutors and victims rights groups called a turning point in the abuse scandals that have shaken the Catholic Church.

The single guilty verdict was widely seen as a victory for the district attorney's office, which has been investigating the archdiocese aggressively since 2002, and it was hailed by victim advocates who have argued for years that senior church officials should be held accountable for concealing evidence and transferring predatory priests to unwary parishes.

Monsignor Lynn, 61, sat impassively as the jury foreman announced the verdicts, but relatives behind him were in tears. Judge M. Teresa Sarmina of the Common Pleas Court revoked his bail, and the monsignor stood up, removed his clerical jacket and was led by sheriff's deputies to a holding cell area. His conviction, on the 13th day of deliberations, could result in a prison term of three-and-a-half to seven years; sentencing is set for Aug. 13.

The trial sent a sobering message to church officials and others overseeing children around the country. "I think that bishops and chancery officials understand that they will no longer get a pass on these types of crimes," said Nicholas P. Cafardi, a professor of law at Duquesne University, a canon lawyer and frequent church adviser. "Priests who sexually abuse youngsters and the chancery officials who enabled it can expect criminal prosecution."

The three-month trial cast a harsh light on the top leadership of the archdiocese, especially Cardinal Anthony J. Bevilacqua, whom Monsignor Lynn advised. Archbishop of Philadelphia from 1988 to 2003, he died in January, but his name was invoked frequently during the testimony. Monsignor Lynn's own lawyer told the jury that "in this trial, you have seen the dark side of the church."

The revelations of sexual abuse and seeming official indifference have tormented an archdiocese that was long known for imperious leaders and an insular camaraderie among its priests. It has also been costly: the financially ailing archdiocese said recently that legal fees and internal investigations spurred by the abuse cases had cost $11.6 million since early 2011.

Cardinal Bevilacqua and his aides, the prosecutors argued, sought to avoid scandal and costly lawsuits at almost any price, putting the reputation of the archdiocese ahead of protecting vulnerable children.

The archdiocese issued a conciliatory statement on Friday, saying that "the lessons of the last year have made our church a more vigilant guardian of our people's safety," and offering a "heartfelt apology to all victims of clerical abuse."

Monsignor Lynn served as secretary for clergy for the 1.5 million-member archdiocese from 1992 to 2004, recommending priest assignments and investigating abuse complaints. Prosecutors presented a flood of evidence that Monsignor Lynn had not acted strongly to keep suspected molesters away from children, let alone to report them to law enforcement.
Perhaps this is what Pope Benedict and the Cardinals should be discussing in Rome.