Serious Candidates for Serious People
David Brooks declares Mitt Romney, Tim Pawlenty, Mitch Daniels, and Jon Huntsman the only serious candidates for the Republican nomination.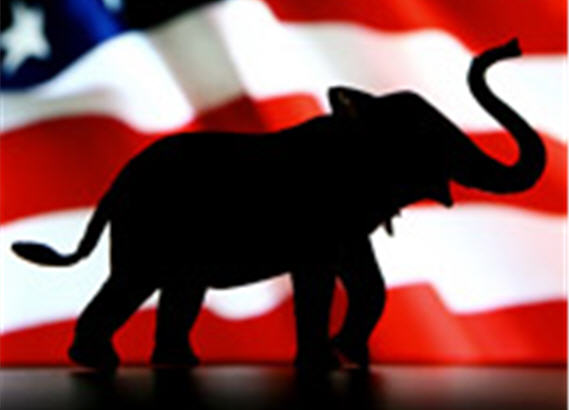 Balloon Juice's mistermix highlights this discussion on PBS NewsHour of the little-watched first Republican debate:
MARK SHIELDS: But one test, Jim, that is a great test is how candidates handle something like this. And what I did was go through and look at how each of the Republican candidates, which one of them praised President Obama, while praising the SEALs and praising the action and the result.

Tim Pawlenty did, as you heard in Kwame's piece. Mitt Romney did. And Mitch Daniels did. And Newt Gingrich didn't, and Mrs. Palin didn't. Gov. Palin didn't. And, obviously, Rick Santorum didn't. And the others didn't.

[…]

DAVID BROOKS: Yes. That's actually a very good test, because of the people you mentioned who did, those are the serious candidates.

And I might throw in another. Jon Huntsman seems to be running. And I suspect he's a serious candidate. I'm not sure what his odds are. But it's going to be a — the good thing about this debate was, there were only five people up on the stage.
Mixy is not persuaded:
I realize that many an electron will be spent extolling the seriousness of this new fantastic four, but will the energy of tens of fingers hitting hundreds of keys really matter? Is there still a Republican electorate motivated to go to the polls and vote for a Mormon (bad), a Mormon Obama likes (worse), an Arab (shudder), or a wimp? How exactly is the admittedly immense potential energy of David Brooks' imprimatur transmitted to the average Republican primary voter? I don't quite understand the physics or chemistry of that reaction. Because what I see is a party controlled by its rump, a bunch of angry white tea partiers who don't give a shit about what David Brooks thinks is "real" or "serious".
While it's doubtless true that a vanishingly small percentage of the Republican nominating electorate much cares what Brooks thinks,  I happen to think he's right here.
Looking to the handful of truly bizarre candidates who ran on the Republican ticket in some statewide races in the 2010 cycle gives a mis-impression of the power of TEA Party voters on the nominating process. A small number of highly motivated people can have outsized influence in small turnout contests. That's one reason why the Iowa Caucuses are such an idiotic first stage in the presidential cycle, since it's often about organizing rather than real appeal. But, overall, a presidential nominating contest rewards those who start of with strong name recognition, have enormous message discipline, a strong organization, and the ability to raise lots of money.
There's zero chance Trump, Palin, Gingrich, or Santorum is the nominee. They're just too superficial, polarizing, or both to make much traction once people start focusing. And there's little chance that someone other than those listed by Brooks and Shields can jump in at this point and grab the nomination. Ron Paul is a niche candidate. Gary Johnson is a more serious Ron Paul but he's too unknown and has too many views that place him outside the tent. Herman Cain is appealing but has lost the only political race in which he's ever run.
The race will be Romney's to lose. The Mormon Question matters, especially in the Deep South. But Romney isn't some mythical Mormon but an actual person. Prejudices are almost always generic rather than specific. RomneyCare will, naturally, be something he has to deal with. But he's got a lot of time to put it behind him.
Pawlenty and Daniels are serious candidates, too. But they've got very little name recognition and organization. But they're nonetheless the likeliest beneficiaries if Romney implodes.