Seventeen Years Ago, 66% Of Internet Users Were In The U.S., Today It's 13%
The Internet has truly become a global phenomenon over the past seventeen years:
In 1996, a full 66% of Internet users lived in the U.S. Seventeen years later, the country is only home to 13% of Internet users.

The largest chunk of web surfers now lives in Asia, home to 42% of users in 2012. Europeans also make up a sizeable portion of the global online population, representing 27% of all users.
Here's the chart: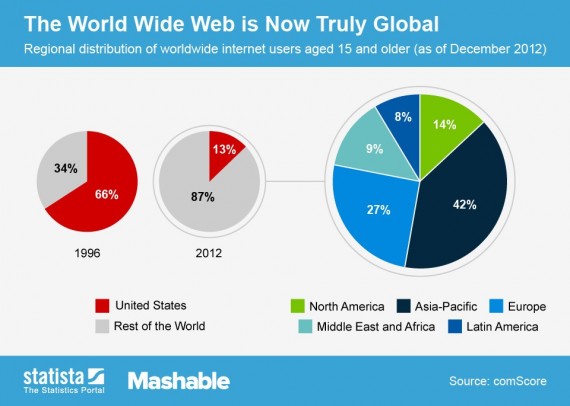 Very much underrepresented in the last chart, of course, is Africa, which accounts for 1/6th of the world's population