Sex and 2020
The latest CNN poll raises some questions about gender bias.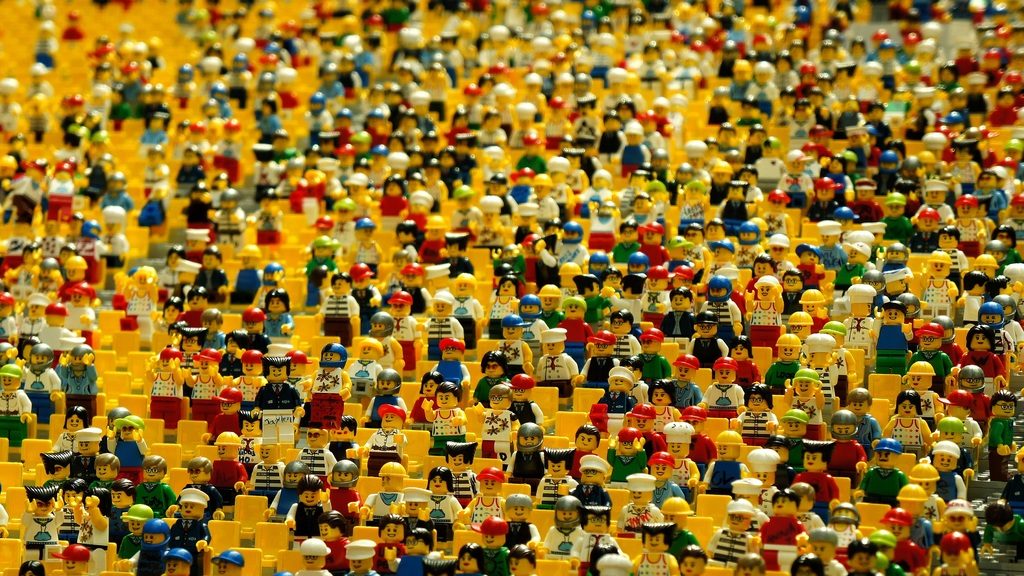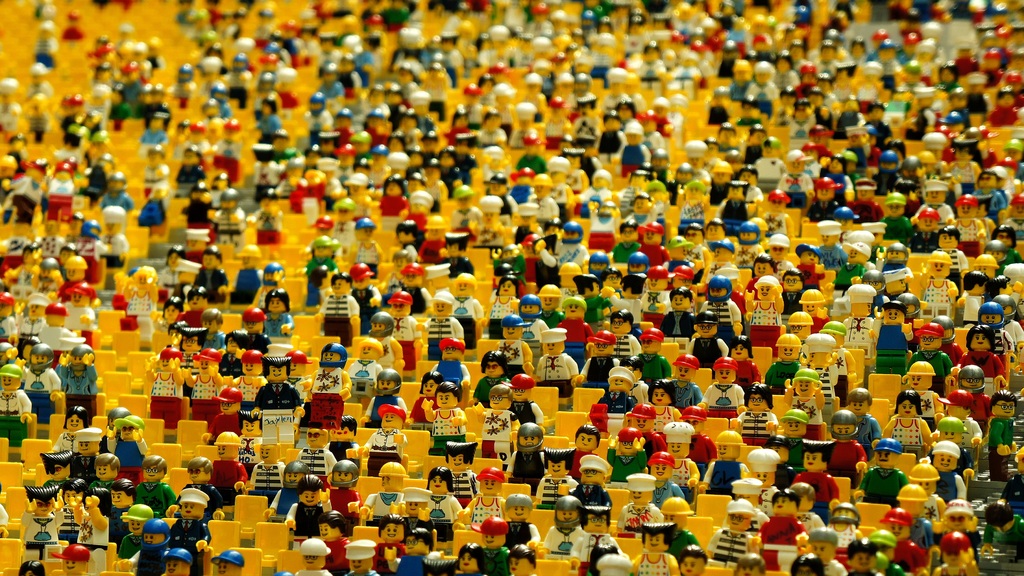 Looking through the raw data in the latest CNN poll (conducted April 24-28), some things jump out at me.
First, all the Democrats with any support beat Donald Trump, most of them handily. All of them, that is, except Elizabeth Warren.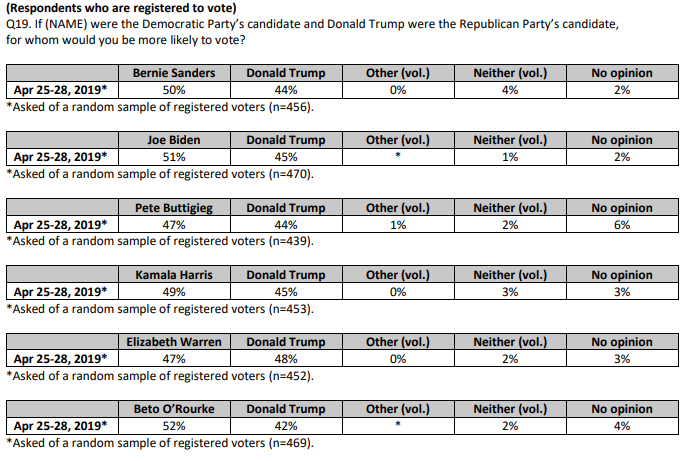 What's interesting to me about these results is that all six Democratic contenders listed above are clustered between 47 and 52 percentage of the nominal vote. Warren's numbers are on the low end of that—but then so is Pete Buttigieg. Yet, Trump's "vote" percentage is higher against her than any of the others. (And Buttigieg beats him despite the highest "No opinion" ratings in the field.)
Naturally, one suspects a wee bit of misogyny at play here. After all, the two women and the gay guy get the lowest "vote" total.
Yet something else really odd is happening inside the numbers. Commentary's Noah Rothman observes,
"Harris performs the best of the field among men, tied for worst among women."
That's hard to see in the raw data because of how it's separated out graphically. But Aron Goldman at Argo Journal pulls it out for us:
Among Men

Donald Trump 52%
Beto O'Rourke 43%
Donald Trump 55%
Joe Biden 43%
Donald Trump 50%
Bernie Sanders 44%
Donald Trump 49%
Kamala Harris 46%
Donald Trump 52%
Pete Buttigieg 40%
Donald Trump 55%
Elizabeth Warren 41%
Among Women

Beto O'Rourke 61%
Donald Trump 32%
Joe Biden 61%
Donald Trump 35%
Bernie Sanders 55%
Donald Trump 39%
Kamala Harris 53%
Donald Trump 39%
Pete Buttigieg 55%
Donald Trump 35%
Elizabeth Warren 53%
Donald Trump 40%
The two women in the race have the lowest numbers among women. Yet one of those women has the highest numbers among men. Go figure.
Now, granted, this is one survey taken months before the first primary votes will take place. Still, it's interesting.
Less interesting, in that it's expected, but still worth noting: Trump is currently leading among men regardless of the Democrat he's matched against and all of the Democrats easily defeat Trump with women. The gender gap is a chasm right now.