Short-Lived New York City Blackout Brings Back Memories Of Much Bigger Events
Last night New York City experienced what turned out to be a short-lived blackout mostly limited to Manhattan's West Side, but it brought back memories of much bigger events.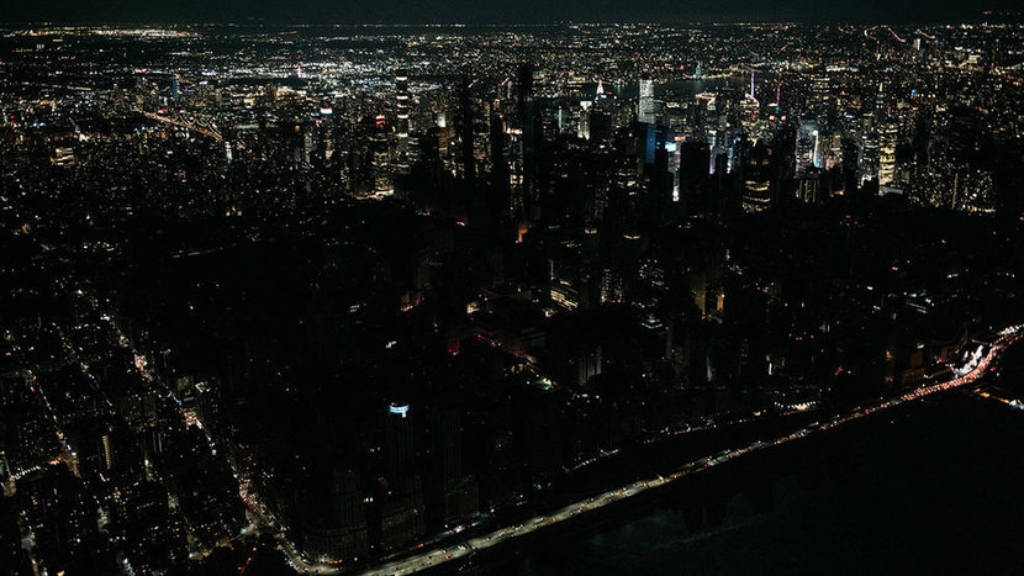 The big news in the New York City area last night was what turned out to be a relatively minor and short-lived blackout that affected a small part of Manhattan, but it brought back memories of a much bigger event:
A power failure plunged a stretch of the West Side of Manhattan into darkness on Saturday night, trapping people in subway cars and elevators for a time, leaving drivers to fend for themselves at intersections with no traffic signals and eerily dimming the lights in a swath of Times Square.

Stores emptied out, and Broadway shows did not go on: Most theaters canceled their performances. In restaurants and bars, people drank by the glow of their smartphones.

But the lights — and, on a warm Saturday night in midsummer, the air conditioning and fans that keep people cool — began to return about 10 p.m. Power was fully restored by midnight, with cheers ringing out on the streets in response.

Con Edison said that the power failed at 6:47 p.m. and that 73,000 customers were in the dark for at least three hours, mainly on the West Side. The blackout stretched from 72nd Street to the West 40s, and from Fifth Avenue to the Hudson River.

Con Edison said the failure apparently stemmed from a problem at a substation on West 49th Street, and affected six power sectors.

John McAvoy, Con Edison's chairman and chief executive, suggested it was a mechanical failure but emphasized that the utility would not know the cause until an investigation was completed.

Gov. Andrew Cuomo was more specific, saying the failure started with an explosion and fire at a substation that caused other substations to "lose power and malfunction."

"Once we get past the emergency, then I want to know what the heck happened," Mr. Cuomo told WABC-TV, "because this is not the first time we have had a substation issue."

Mayor Bill de Blasio, who was in Iowa campaigning for his presidential bid, ruled out terrorism or criminal activity.

Con Edison customers "expect to have a system that contemplates, anticipates and prevents foreseeable occurrences," he said.

(…)

For several hours on Saturday night, the police asked drivers to avoid much of the West Side — the area between 42nd and 74th Streets, between Fifth and 12th Avenues.

At intersections, police officers and civilians worked together to direct traffic while fire trucks and ambulances screamed down side streets.

Two young women posed for a selfie in the middle of 46th Street before an officer rushed over and chastised them, saying, "Ladies, this is not the time."

The Metropolitan Transportation Authority, which runs the subway, said the blackout affected the entire system, with limited service for a time on several lines.

Ellie Shanahan, 23, was on the A train between 50th and 59th Streets when the train stopped unexpectedly. She waited with the other passengers for nearly 20 minutes before an M.T.A. worker announced that there was a power outage and that there would be no train service between 59th and 163rd Streets.

After evacuating the subway station, she said, she noticed police officers trying to monitor the frantic crowds at 50th Street.

She got on a Citi Bike and rode it to 125th Street.

"What was craziest to me was there were no traffic lights," Ms. Shanahan said. "I was in shock, but people still seemed to know what to do.

Everyone was being polite, even though there were no lights to tell us when to go."

May Martinez, 33, who lives in Inwood, said she got stuck on a different A train when the power went out.

"It was scary," she said. "We were just wondering — are we going to sleep here?"

Ms. Martinez said the lights and air conditioning remained on, but the train stopped.

Eventually, she said, the train started, but the rest of its trip was erratic. It took 40 minutes to reach Columbus Circle, where she and the other passengers got off the train.

Most Broadway shows — including "Moulin Rouge! The Musical," "Hadestown," "Harry Potter and the Cursed Child" and "Aladdin" — canceled their performances.
Based on reports, it appears that power was largely restored after just a couple hours and that the affected area of Manhattan managed to function more or less normally during the period that the lights were out. It's still not clear how many people were actually impacted by the event. While Con Edison, New York's power company, reported that only 73,000 customers were affected, many of those "customers" were high rise buildings that the company provides power, buildings that include office, retail, and residential residents, many of whom apparently pay their electric bills through the building. Additionally, this being a Saturday night in the summer there were obviously many people out on the street and in the subways during the outage so the actual number of people impacted could easily have been well above 1,000,000. In any case, things seems to have gone smoothly and there were no reports of looting or other crimes during the outage.
That's a sharp contrast to the event that happened exactly 42 years ago to the day as last night's event:
On a steamy July night in 1977, exactly 42 years ago, the same thing happened: New York City plunged into darkness, but that time the city was left without power for 25 hours.

It became a defining event. Looting and arson spread through the streets, resulting in 3,800 arrests and millions of dollars worth of damage.

Refrigerators without power caused food to spoil. But that didn't stop restaurants and bars from keeping their doors open and their liquor pouring

Some people eating in restaurants made their way onto the streets — when the power went out, so did the air conditioning. On Saturday, many people finished their meals by the lights of their cellphones, an option not available in 1977.

The city's skyline became a silhouette, as iconic buildings like the Empire State Building blended in with the night sky.

Despite the looting, some New Yorkers took to the streets to help direct traffic. The same scene played out on Saturday evening when over 200 traffic lights went out, according to the city's Department of Transportation.
I was growing up in the NYC tri-state area at the time of the `77 blackout and, while it didn't affect anyone outside the city, roughly 95% of which was without power for as long as 24 hours, it didn't go unnoticed even in our part of Central New Jersey. Since this was in the days before we had cable, it meant that nearly all of the available television stations, with the exception of two that had broadcast facilities in Northern New Jersey, were off the air for several hours until they were able to get back online with emergency generators. As the night went on and blended into the next day, stories began to emerge of looting and other crimes throughout the cities but especially concentrated in the most densely populated and crime-ridden parts of a city that had yet to begin its renaissance. This all happened in the era before the city began its turnaround under Mayor Ed Koch, and long before Manhattan became the far more vibrant, modern metropolis that it is today. It also happened during the time period when David Berkowitz, the perpetrator of the "Son of Sam" shootings was still at large and terrorizing the city. It would be another three weeks before Berkowitz was finally tracked down and arrested.
That `77 blackout also occurred some twelve years after a much larger blackout that impacted large parts of the Northeast United States and the province of Ontario in Canada, leaving roughly 30 million people without power for roughly 13 hours. That blackout, caused by a fault in a power station in Canada, hit roughly the same area as a similar event in 2003, although that blackout was much larger and stretched as far west as Cleveland, Ohio. For some people, that 2003 blackout lasted as long as two days.
Neither of these far more widespread events resulted in any problems beyond the obvious ones that one would face in a modern society left without power for an extended period of time. This suggests that the events of 1977 were something of an anomaly and a sign of the times in which it occurred. As had happened in 1965 and 2003, the New Yorkers affected by last night's blackout seem to take the matter in stride. Thanks to smartphones and social media, people were able to stay in touch with the world, including one young woman who spent the blackout with a 98-year-old neighbor who had been in a Nazi Concentration Camp during World War Two. Other stories emerged of people spontaneously directing traffic when police weren't available, and, so far, at least, not a single report of significant crime during the event. I suppose that's a good sign.