Should Super Bowl Monday Be A National Holiday?
Does America deserve a day off today because we all stayed up late overindulging?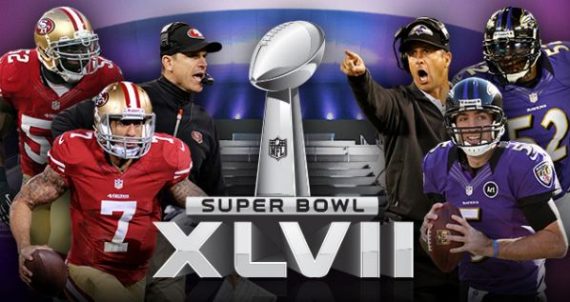 Matt Yglesias suggests that the day after the Super Bowl should be a national holiday:
I'll admit that I'm feeling a little sluggish this morning at work. I ate a bit more food last night than I normally eat, and it was less healthy than usual. I also drank more beer than is typical for a Sunday evening and got to bed a bit later than I normally would. And my suspicion is that I'm not alone. Consumption of snack food skyrockets on Super Bowl Sunday, as does beer-drinking, and, in the Eastern time zone at least, the tendency is to be out socializing at an unusually late hour for a Sunday.

So here I am at work doing my best, but realistically my best today probably isn't up to par. And the situation would only be worse a bit up the road in the Baltimore or out in the Bay Area. And the solution seems obvious: Today should be a national holiday. Specifically, rather than observing President's Day two weeks from today, we should observe it today.

Even if you're not a football fan, there's absolutely no downside to this, and the upside is considerable. The typical American does not, I think, adequately reflect on how convenient it is to have holiday schedules aligned with real-world social practices because they generally get their way automatically. If you're Jewish, you know that it kind of sucks to have a major family observance (Passover) on a random spring day when it's not convenient for people to be traveling, while the goyim "conveniently" discover that schools and workplaces are all giving people time off right around Dec. 25. Mainstream Americans benefit from this arrangement, but it seems so "natural" that they don't necessarily appreciate it. But it makes perfect sense. For any given quantity of national holidays, it's hugely beneficial to align the holidays with real routines in people's lives. Christmas is a big deal, so aligning the December holiday with it is a big win. The Super Bowl is not as big a deal as Christmas, but in terms of people's lives, it's a much bigger deal than George Washington's birthday. There's nothing in American social life specifically tied to mid-February that would be disrupted by shifting the day a bit earlier.
Well, on some level you can criticize Yglesias's idea for yet further diminishing the historical place of President's Day in the calendar. It started when Washington's Birthday and Lincoln's Birthday were replaced with the generic third-Monday-in-February holiday that it is today. Taking that day and moving it to the first Monday in February would further separate the holiday from it's historical meaning. Of course, it's not as if President's Day serves as some great opportunity to reflect upon the 43 men who have been President of the United States. Assuming people even do have the day off, which is by no means certain for anyone not working for the a government entity, it's usually just treated as an extension of the weekend, and retailers use it as an opportunity to sell, among other things, mattresses and automobiles. So, I'm not what we'd be missing by moving President's Day to the beginning of the month.
The problem with Ygelasis' proposal, though, isn't what it does to President's Day but the fact that it's being proposed for what is, ultimately, a frivolous reason. Essentially, we're being told we need to create a new holiday because a lot of people stayed up late last night, ate more food than they usually do, and likely drank more alcohol than they otherwise would. While I'm sympathetic to those people running around today with little sleep and possibly a bit of a hangover, that doesn't strike me as a good enough reason to make a change to our calendar. Last night's game ended just after 10;30pm Eastern time, and it would ended even earlier had it not been for the 34 minute delay caused by the power outage at the Superdome. For anyone outside the East Coast, this strikes me as more than a reasonable hour at which to retire. Heck, for people on the West Coast, the came ended around the time most people normally eat dinner (and in Hawaii it ended in the late afternoon). How, exactly, is this such an egregious burden for American workers that we must create a holiday dedicated to the idea of overindulgence and lack of sleep? Seems rather silly to me. Of course, it would be the perfect metaphor for what our lifestyles have largely become.
One final note comes to mind. We live in a nation of some 310 million people. The Super Bowl was viewed by about 110 million people more or less, do we really need to be making policy changes based on making the lives of one-third of the population a little more convenient?