Should We Eliminate "Hate" Crimes?
Does it really matter why Fraizer Glenn Miller murdered three people in Kansas?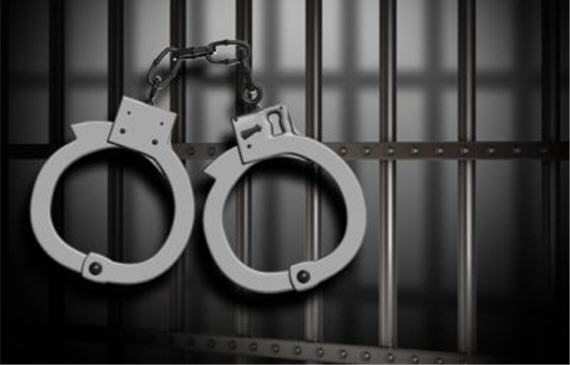 Last weekend, Fraizer Glenn Miller, a man who we later learned had long ties to the Ku Klux Klan,opened fire at a Jewish Community Center and adult care facility in Overland Park, Kansas, killing three people. According to reports, he was heard to yell "Heil Hitler!" when he was arrested. Since that incident, Miller sits in jail and has been charged with capital murder in the deaths while prosecutors consider whether or not to also charge Miller with hate crimes given his history and the apparent motivation for the attacks. This has promoted Michael McGough of the L.A. Times to wonder whether we need to rethink the idea of "hate crimes":
 These killings are a reminder of the perplexities that surround hate-crime laws. No one would suggest that the loss of these lives would be any less horrible if the gunman had chosen his victims at random and without regard to their (assumed) religion.

Indeed, one can argue — and I did argue in a column several years ago — that hate-crime laws may have the paradoxical effect of privileging some victims of violence over others. I put it this way: "If their overarching purpose is to affirm the equality of all people, then the law should punish all assaults the same, regardless of the race, gender, religion, sexual orientation, disability or veteran status of the victim. The 'protected class' should be human beings."

(…)

And there are other difficulties with hate-crime laws, both those that define bias-related violence as a distinct crime and those that allow for enhanced penalties for an "ordinary" crime if it is motivated by bigotry. The role of bias in the killings in Overland Park may be obvious, but other situations are more ambiguous. Is an armed robber who utters a racial slur when he shoots a shopkeeper guilty of a hate crime? Are the races of the assailant and the victim relevant?

Finally, the designation of some groups as protected classes in hate-crime laws creates a political demand by others that they also be included. Some laws define hate crimes to include attacks inspired not only by racial or religious bias but also by antipathy to veterans, disabled people, sexual minorities and the elderly. As the list of protected groups gets longer and longer, the law may be approaching a situation in which every crime is a hate crime.
On some level, the idea of "hate crimes" seems nonsensical. After all, if someone is assaulted, raped, or murdered, it really doesn't matter why they did committed the act and it's not intuitive that we should treat some crimes differently because the person who commits them is motivated by animus toward someone based on their race, gender, or religion. However, for roughly the last thirty years we as a society have made the decision that people who commit violent crimes for these reasons should be punished more severely than otherwise would be the case. In many cases, these laws have been passed in response to particularly egregious crimes, such as the Matthew Shepard and James Byrd Jr cases, which led to the passage of the 2009 Federal Law under which Miller could potentially be charged.  Additionally, most states now have some version of "hate crimes" laws.
Although McGough does not make the argument, another common objection  to hate crimes laws is that the criminalize thought rather than action. However, there's little actual merit in this argument. If Miller is charged with a crime, for example,  it won't be because of what he was thinking, but because of the fact that he acted on those thoughts. In fact, if it were to somehow happen that Miller were acquitted of the charges against him then it would be impossible to convict him of the underlying hate crime. In other words, hate crime laws can generally be seen as sentencing enhancements rather than  separate crimes in and of themselves. In that respect, they're no different than the statutes passed in many states which provide for longer sentences if someone commits a crime such as burglary with a gun.
Finally, McGough is correct in pointing out that it often isn't easy to determine when a crime is motivated by bias and when it isn't. In Miller's case, the suspects long history with the KKK, not to mention the fact that he yelled out a Nazi salute when he was arrested, makes it fairly apparent that the shootings were motivated by anti-semitism. However, the evidence isn't always quite that easy in criminal cases, and that leaves open the possibility that there are some bias-motivated crimes that don't end up getting punished as hate crimes because  the evidence isn't available. In and of itself, though, that isn't an argument against hate crimes, it's simply a reflection of one of the realities of the criminal justice system.  Sometimes, prosecutors are unable to prove a more serious charge in court, for example, but that doesn't mean that there's a problem with the law itself.
There is one potentially troubling aspect of the Miller case, however. As noted above, Federal officials in Kansas are leaving open the possibility that Miller could be charged with a hate crime under Federal law if  Kansas authorities fail to bring them. The crime committed here is one that ordinarily would be handled strictly within the confines of the state criminal justice system. However, the 2009 law noted above raises the prospect that Miller could be tried in Federal Court for the acts notwithstanding the fact that the crime did not occur on Federal property and did not involve an attack on Federal Government officials. There really doesn't seem to me to be any justifiable reason why this should be the case. The courts of Kansas are more than adequate to deal with this matter and, indeed, if Miller is convicted of the charges against him he will likely be sentenced to death. Any Federal charges would simply be dulplicative at that point.  More importantly, though, this strikes me as yet another example of improper Federal intrusion into an area traditionally left to the states. Even if one accepts the necessity of hate crimes laws, there's no reason to make enforcing  them the job of the Federal Government.