Signs Of Economic Slowdown Tied To Trump's Trade Policies
From manufacturing to trade, the negative impact of Trump's tariffs is becoming quite apparent.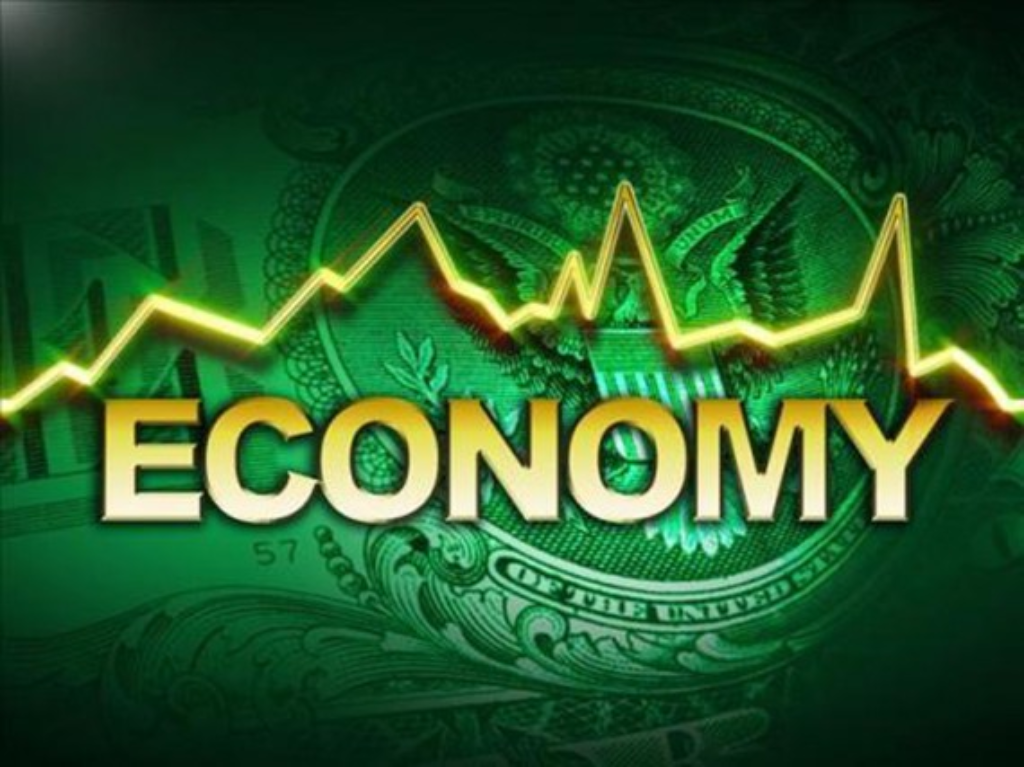 Yesterday revealed statistics that show clearly bad news for the American and global economies, and both can be blamed on the President's trade policies and the trade war that it has started. While such signs have yet to start showing up in the "top line" economic statistics such as Gross Domestic Product growth and job growth, the latter two of which we'll get a new update on this coming Friday, it appears to be only a short matter of time before it does.
First up, in an announcement that sent the stock market spiraling downward yesterday, it was announced that U.S. manufacturing had hit its lowest point since the Great Recession:
U.S. manufacturing fell deeper into a contraction last month, erasing hope of a quick turnaround for the industry and handing a blow to President Trump's promises that he would revive blue-collar jobs and companies.

September marked the worst month for U.S. manufacturing in more than a decade — since June 2009 — according to the closely watched Institute for Supply Management's manufacturing index. Companies blamed Trump's escalating trade war for many of their woes, putting pressure on the White House to show progress soon. Manufacturing remains a prominent industry in many swing states.

"Global trade remains the most significant issue, as demonstrated by the contraction in new export orders that began in July 2019. Overall, sentiment this month remains cautious regarding near-term growth," said Timothy R. Fiore, chair of ISM.

The ISM manufacturing index was 47.8 in September, down even more than the 49.1 reading in August. Any number below 50 indicates the industry is in recession territory. Many analysts had forecast a rebound, but it has yet to materialize.

Manufacturing fell into a technical recession in the first half of the year, and the latest ISM data indicates the situation appears to be getting worse.

Concerns are rising that the contraction in manufacturing could spill over into the rest of the U.S. economy. Stocks sold off quickly on the news that nearly every manufacturing sector reported trouble, with the Dow Jones industrial average ending the day with a 344-point loss.

"There is no end in sight to this slowdown, the recession risk is real," said Torsten Slok, chief economist at Deutsche Bank Securities, in an email to clients.

Manufacturing accounts for about one-tenth of the U.S. economy, making it less of a barometer of what's ahead of the U.S. economy than it once was. But most analysts agree that what's happening to manufacturing is evidence Trump's tariffs are doing real harm to the U.S. economy and is a warning sign for what could happen to other industries, especially as the tariffs expand by the end of the year onto nearly all Chinese products.

"We have now tariffed our way into a manufacturing recession in the U.S. and globally. What's the strategy now? It better be more than the Chinese buying more soybeans," said Peter Boockvar, chief investment officer at Bleakley Advisory Group, in an email,

In perhaps the most alarming sign of all, employment also fell in the ISM report, an indication that manufacturers are so worried that they are laying off employees. A plastics and rubber products company said it laid off 10 percent of employees.

Manufacturing remains an important industry in key swing states such as Michigan, Wisconsin, Pennsylvania and Ohio. There was a manufacturing recession heading into the 2016 election that many say contributed to Trump's slim win in key states. Now Trump has to campaign against a similarly weak backdrop.

New orders, production and exports were all down in September as manufacturers struggled to sell their products, especially abroad. New exports orders plunged to 41, according to the index. Many European economies are teetering on the verge of recession, and China's economy has weakened as the trade fight has intensified, drying up demand for U.S. products and making it more expensive to import some parts from China.
In addition to this, Eric Boehm notes that the steel industry, which was supposed to be helped by the President's tariffs, is instead suffering badly:
This week's bad news comes from Rothbury, Michigan, where the Barber Steel Foundry will close at the end of the year, leaving 61 people unemployed. A spokesman for the company, which is owned by the Pennsylvania-based Wabtec Corporation, told Michigan Live that the closure is due to "declining business conditions."

It's the latest in a long run of bad news for U.S. steelmakers. In July, NLMK Pennsylvania, a subsidiary of a Russian-owned steel company, announced that it would layoff 80 workers amid slowing production. Plant president Bob Miller said the plant's inability to win exemptions from tariffs were to blame for the lost jobs.

That followed the June 19 announcement by U.S. Steel that it would shut down two blast furnaces at its flagship plant in Gary, Indiana. The company has also laid off workers and slowed production at a plant in Michigan.

(…)

Domestic steel prices spiked in the months after Trump imposed his tariffs on imported steel, but the higher prices (and larger issues, including the uncertainty created by Trump's trade war) slackened demand for steel and prices have now fallen below pre-tariff levels. Lower prices have translated into less revenue for steelmakers, and the jolt once provided by the tariffs is now gone. The three biggest U.S. steelmakers—Nucor, Steel Dynamics, and U.S. Steel—are all expected to fall short of their third quarter projections.

U.S. Steel seems to be in particularly bad shape. In a warning to shareholders issued last week, the Pittsburgh-based company said it expects to lose 35 cents per share during the third quarter, after previously projecting losses of just 6 cents per share. Since the steel tariffs took effect in March 2018, U.S. Steel's stock has fallen by a whopping 75 percent—from a high of $45 in the days after the steel tariffs were announced to a value of just $10.50 per share on Tuesday morning. Nucor stock is down about 25 percent since March 2018, while Steel Dynamics has seen a 30 percent drop.

As Clark Packard, a trade policy expert with the R Street Institute, a free market think tank, said in June: "Tariffs are a really ineffective tool to revitalize a domestic industry."
The main reason for the American manufacturing slowdown, of course, is the President's trade war. In addition to making the cost of raw materials such as steel and aluminum, these policies have resulted in previously reliable markets for finished goods to be closed off to American competition as China and other nations retaliate for the tariffs that the President has placed on China and other nations over the course of the past year-and-a-half. Ironically, this news also comes in the wake of promises that the President made during the course of the 2016 campaign that he would help bring about a revitalization of American manufacturing, claiming that existing businesses would build new factories and that American manufacturers would begin moving back to the United States. Neither of these things has happened. Instead, we've seen many manufacturers, including iconic American brands such as Harley-Davidson, announce plans to move some manufacturing overseas so they can avoid the impact of the trade war while simultaneously taking advantage of having manufacturing overseas to cater to consumers in other nations.
In addition to this bad news about domestic manufacturing, it was also reported yesterday that global trade was reaching low points that can only be explained by pointing to the impact of the trade war that this President started in February 2018:
LONDON — As President Trump intensifies his trade war with China, and as factories slow in major industrial nations, world commerce is deteriorating rapidly, a perilous development that threatens the health of the global economy.

A global recession remains unlikely, even as growth slows, most economists say. But the dangers are clearly mounting, threatening to spread from the factory floor to households in many major economies.

The latest sign arrived Tuesday morning, as the World Trade Organization slashed its forecast for trade growth for this year and next.

World trade in merchandise is now expected to expand by only 1.2 percent during 2019, in what would be the weakest year since 2009, when it plunged by nearly 13 percent in the midst of the worst global financial crisis since the Great Depression. Only six months ago, the organization was forecasting more than double that pace of growth, a 2.6 percent expansion in merchandise trade.

Both the United States and China — the world's two largest economies — have seen a pronounced cooling in commercial activity in recent months, a trend exacerbated by the tariffs they have imposed on each other's exports, raising costs for businesses and consumers, and discouraging investment.

In Europe, trade is being stymied by fear that Britain may be on the verge of a tumultuous exit from the European Union, absent a deal governing future commerce across the English Channel.

"Certainly, you can make a strong case that the risks of a global recession have increased the last few months," said Ben May, a global economist at Oxford Economics, a research institution in London that pegs the likelihood of that outcome next year at 30 percent. "There's a combination of indicators for weakening global growth. And that means we are more pessimistic about where world trade should trend."
While not the sole reason for the global trade slowdown, there is no denying that the President's trade policies are playing a prominent role in the decline in international trade, The slowdown has been measurable both here in the United States and around the world since that trade war began with the President's aluminum and steel tariffs in February of last year. That move, of course, led to a number of retaliatory moves by the Chinese that have had a clearly negative impact on American exports, and American tariffs have had a noticeable impact on Chinese exports. There has been a similar measurable impact on trade between the United States and Europe, and European trade has also been negatively impacted by the vast uncertainty created by the ongoing Brexit fiasco.
It's still far too early to say that we're definitely headed into a recession. Manufacturing isn't as big a part of the American economy as it used to be, for example, and there's always a possibility that we'll see a bounce back in that sector of the economy in the coming months. Similarly, the uncertainties surrounding global trade would essentially be cleared up overnight if the United States and China managed to reach a trade deal. That would do a lot to release the logjams currently taking place in international trade and would likely have the secondary impact of removing a lot of uncertainty from world financial markets. Such an outcome doesn't seem likely in the near future, though. As a result, we're likely to see world trade continue to slow down, and it's only a matter of time before that has an impact on the world economy.