Skype Gets Blocked By The Great Firewall Of China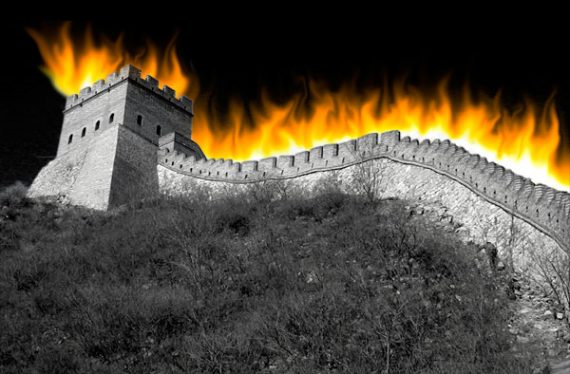 The latest online service to find itself banned in China is Skype, the service which allows users to make voice and video calls over the internet:
In the latest move dashing Western internet company hopes of breaking into China, it was announced that all internet phone calls were to be banned apart from those made over two state-owned networks, China Unicom and China Telecom.

"[This] is expected to make services like Skype unavailable in the country," reported the People's Daily, the official mouthpiece of the Communist party.

Websites such as Facebook, Twitter and YouTube are already blocked in China and Google closed down its Chinese servers last year after heavy government pressure.

Yesterday, Wang Chen, the deputy head of the Chinese Propaganda department, said: "By November … 350 million pieces of harmful information, including text, pictures and videos, had been deleted [from the Chinese internet]."

Some Chinese users of Twitter, the micro-blogging website, claimed they could already no longer download Skype, but the service appeared to be working normally in Shanghai.

In a statement, Skype said: "Users in China currently can access Skype via Tom Online, our partner." It declined to comment on "speculation" that the service would be blocked in the near future.

China is now the world's largest market for internet phone calls, which are far cheaper than landline calls and are cutting into the market of China's state telecommunications giants.
Of course, this is about more than just protecting China's state owned phone companies from competition. Services like Skype allow people to communicate outside of the ability of governments to control or monitor. and China's internet policy over the past several years has been all about keeping information out. So far, it seems to be working