Some Context for Biden's Win
Looking back on the last three decades of presidential elections. (Part 1: the popular vote).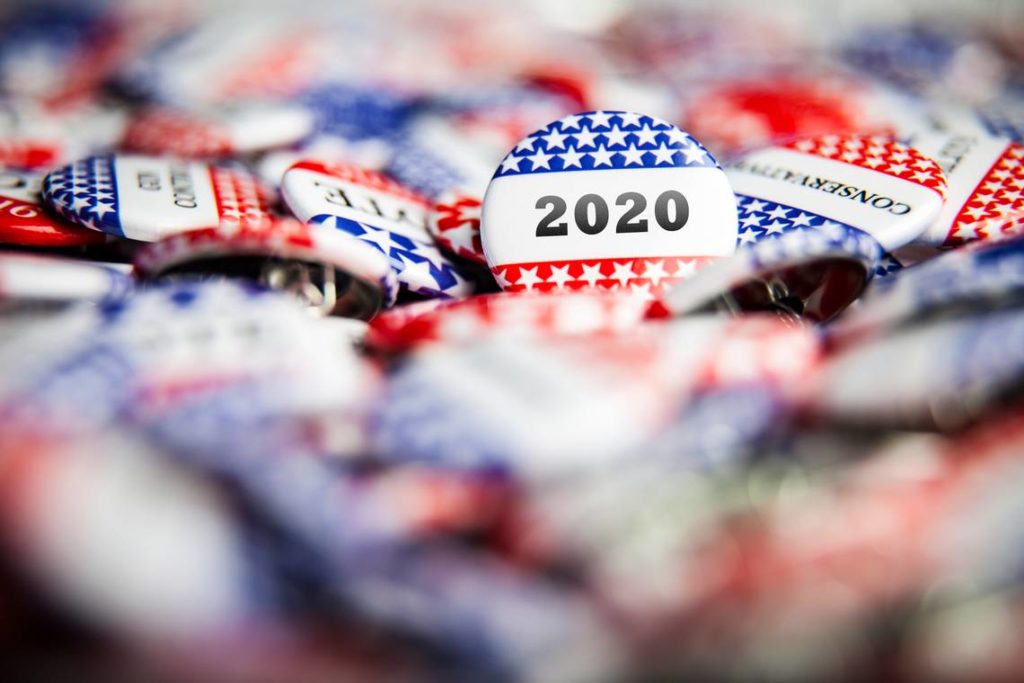 A major inspiration, although not the sole one, for my post Facts over Feelings was a narrative that I am seeing from various places (including the comments section here at OTB) that suggests that this was a really close race and/or the Democrats need more inspiring candidates.
Below are data from presidential elections from the last three decades starting with 1992. For each I have at least the percentages won by the top two candidates and the popular vote gap between the winner and the loser. I have more complete tables for 2008, 2012, and 2016 because that was where I initially started this post. All links are to the FEC, so anyone who wants more info can go there and get it.
Note: I am fully aware that the national popular vote has no legal significance. However, I think it is an important metric in determining actually national support for a candidate and their party. It also helps us understand the overall reality of the given electoral cycle. I would also note that looking at the national data helps underscore how the Electoral College, and the way it is approached by the media, shapes the narratives we consume.
I subtitled that previous post "that narratives are narratives and data are data" because it was becoming obvious to me by Friday that the narrative created by the electoral college and the speed at which the votes were counted.
Consider: if the nation had known at midnight eastern that Trump had won PA instead of finding out at close to noon eastern on Saturday, how different would that have changed the narrative from "close" election to "not so close"? What if we had known the GA was likely to be blu eby the wee hours of Wednesday morning?
The point being: often timing and drama of reveal trump what the data actually mean in our minds.
Let's consider Biden's popular vote situation (I will come back to the EC later) at the moment. Acoording to CNN is as follows:
| | | |
| --- | --- | --- |
| Biden | 74,045,519 | 50.4% |
| Trump | 70,318,956 | 47.8% |
That is currently a gap of 3.7 million.
This gap will almost certainly grow (keep in mind that CA still has 23% of its ballots yet to count and that in general the slower precincts nationally tend to be populated urban areas, because they have more votes, and those areas tend to go Democratic).
The estimates I have sen suggest that the final gap would be between 5 million and 8 million.
Symbolically, at a minimum, that isn't close. But, of course, the raw numbers are less significant than the percentages.
Biden current leads by 2.6 percentage points, which is close but not all that close in a two-person race in a country with a two-party duopoly. It is decidedly closer than the polling averages suggested and closer than Democrats who wanted a clear repudiation wanted to see. (Both observations require analysis in their own right).
Keeping in mind that the gap in percentage is likely to grow in Biden's favor, let's just out the current numbers in historical context.
Let's consider 2004, which is the only time in the period under discussion that the Republicans won the popular vote (despite winning three terms). Bush beat Kerry 50.73% to 48.27% (or by 2.46 percentage point). This is close to where we are at the moment.
Let's also consider 2012, which is close to where the final results may end up. In that contest, Obama beat Romney 51.06% to 47.02% (or by 3.86 percentage points).
If memory serves, we knew those results pretty quickly, and that quashed narratives of closeness. I do recall Kerry looking good early that night in 2004, but that changed pretty quickly. Looking at just the number now, with the distance of time, they look like decisive wins. I do not recall late nights watching returns in 2004 nor 2012.
At the end of the day, 2020 looks like it will shape up to being very much like 2012 (and, I would note, with the challenger being victorious over an incumbent). That is not an outcome wherein it is logical to assert that the winning party chose its candidate poorly nor that they really need to reassess their message.
Put another way: if Biden's 2020 victory against an incumbent is interpreted as a cautionary tale for Democrats, how does one square than assessment in comparison to 2012? Granting that 8 years is a long time in politics, I think that the comparison is worth keeping in mind.
I will note that inn terms of the Electoral College, Obama won 322 EVs in 2012 versus Biden's likely 306. However, I will come back to the EC in a seperate post.
Bottom line: 2020 is a solid win for Biden and is comparable to both 2004 and probably even moreso 2012. I think this is important when people try to draw sweeping conclusions.
BTW, it is worth noting that Clinton 1996 re-election at 8.53 points could be seen as a blow-out, as was Obama's 7.28 gap in 2008. However, Clinton only won 49.24% of the popular vote (the blow-out gap with Dole being due to Perot's second run at the office) and in 2088 Obama won 52.93% of the popular vote. Biden is likely to register close to that 52.93% as a total vote share.
All of this is needed for assessing the race, not just the media and personal narratives we swim in.
For comparative purposes, here are the percentage point gaps between the winner and loser from 1992-2016 (and the current number for 2020). Negatives indicate EV/PV inversions.
| | |
| --- | --- |
| 1992 | 6.56 |
| 1996 | 8.53 |
| 2000 | -0.51 |
| 2004 | 2.46 |
| 2008 | 7.28 |
| 2012 | 3.86 |
| 2016 | -2.09 |
| 2020 (current) | 2.6 |
Back to the popular vote totals for the moment, it is true that Biden will have won the Most Popular Votes Evah. And I fully understand why he and his supporters will want to tout that. But, it is worth noting that Trump will have won the second more pop votes ever. These numbers are a combination of turnout but especially population growth over time and don't mean as much as the winners like to claim.
For fun, here is the ranking in the millions of votes (using the current totals for Biden and Trump). Not surprisingly, they are all from the most recent elections (and Obama's 08 number sticks out at third seeing as how it is the oldest).
| | |
| --- | --- |
| 1. Biden 2020 | 74.0 |
| 2. Trump 2020 | 70.3 |
| 3. Obama 2008 | 69.5 |
| 4. Obama 2012 | 65.9 |
| 5. Clinton 2016 | 65.8 |
| 6. Trump 2016 | 62.9 |
---
1992: Clinton 43.01%, Bush 36.45%, Perot 18.91% (5,805,344 gap)
1996: Clinton 49.24%, Dole 40.71%, Perot 8.40% (8,203,602 gap)
2000: Gore 48.38%, Bush 47.87% (537,179 gap)
2004: Bush 50.73%, Kerry 48.27% (3,012,166 gap)
2008:
| | | |
| --- | --- | --- |
| Obama | 52.93% | 69,498,516 |
| McCain | 45.65% | 59,948,323 |
| Other | 1.47% | |
Popular vote gap: 9,550,193
2012:
| | | |
| --- | --- | --- |
| Obama | 51.06% | 65,915,795 |
| Romney | 47.20% | 60,933,504 |
| Other | 1.74% | |
Popular vote gap: 4,982,291
2016:
| | | |
| --- | --- | --- |
| Clinton | 48.18% | 65,853,514 |
| Trump | 46.09% | 62,984,828 |
| Other | 5.73% | |
Popular vote gap: 2,868,686